Sharunda D. Buchanan, M.S., Ph.D.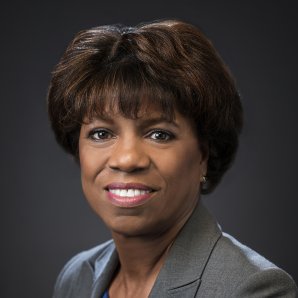 Director, Office of Priority Projects and Innovation, Office of the Director, National Center for Environmental Health/Agency for Toxic Substances and Disease Registry (NCEH/ATSDR), Centers for Disease Control and Prevention (CDC)
Dr. Sharunda Buchanan currently serves as Director of NCEH/ATSDR's Office of Priority Projects and Innovation (OPPI) where she provides leadership, management, and coordination of large-scale, priority environmental health initiatives and promotes innovation and "big idea" projects and prototypes.  After receiving a B.S., M.S., and Ph.D. in chemistry, toxicology, and biochemistry, respectively, Dr. Buchanan joined the Agency for Toxic Substances and Disease Registry (ATSDR) as an Environmental Health Scientist in the Division of Toxicology in 1990; she later joined CDC as as an Epidemic Intelligence Officer assigned to the Division of Environmental Hazards and Health Effects (DEHHE).  During her six-year tenure with DEHHE, Dr. Buchanan greatly contributed to the expansion of the National Childhood Lead Poisoning Prevention and Healthy Homes programmatic and research agendas.  In 2001, Dr. Buchanan became Chief of the Environmental Health Services Branch, and served in this capacity until becoming Director of NCEH's Division of Emergency and Environmental Health Services (DEEHS).  As DEEHS director for a little over a decade (2007-2017), Dr. Buchanan provided leadership, direction and guidance to a multi-disciplinary team overseeing national and international programs related to lead poisoning prevention, food and drinking water outbreak investigations; chemical demilitarization of warfare agents; cruise ship inspections; community design, and overall performance improvement of core and emergency environmental public health services.  Dr. Buchanan is committed to advancing health equity, attaining environmental justice, and improving environmental public health across the country.