News
Kevin Butt Appointed to NEEF Board of Directors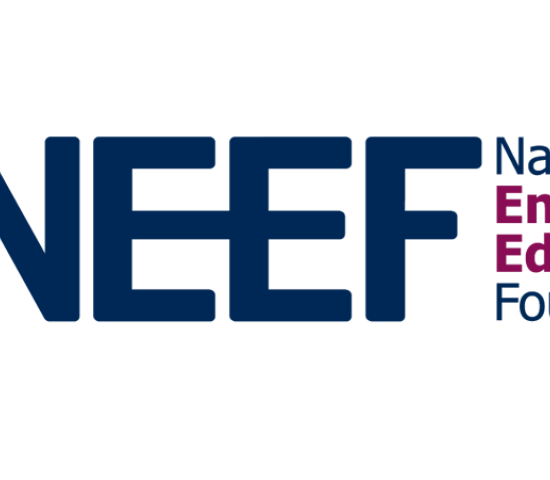 Toyota's North American Environmental Sustainability Programs Regional Environmental Director Joins National Board 
WASHINGTON, DC – Today, NEEF (National Environmental Education Foundation), announced the appointment of Kevin Butt to its Board of Directors.
 Mr. Butt is the regional environmental director of Toyota's North American Environmental Sustainability Programs. 
In this capacity, Mr. Butt is responsible for the development of environmental sustainability programs and regulatory, legislative development for all of Toyota's North American operations. Previously, he served as the general manager/chief environmental and safety officer for Toyota Motor Engineering & Manufacturing for all of Toyota's manufacturing operations.  He has also served as the assistant general manager of body production engineering for Toyota Motor Manufacturing North America, Inc., (TMMNA), responsible for body engineering (welding, stamping, and painting operations) for all Toyota's North American manufacturing operations.  
"I am honored to have been chosen to serve on the NEEF board. The mission of NEEF is critical to assure people understand the impacts, both positive and negative, that they can make to the environment," said Kevin Butt, regional environmental director, Toyota North American Environmental Sustainability Programs. "I look forward to serving with the other distinguished board members in making environmental issues a common understanding."
Mr. Butt has a Bachelors of Science degree in Environmental Science from Georgetown College. He also serves on the boards of the National Wildlife Habitat Council, Kentucky Fish and Wildlife Foundation, World Wildlife Fund National Council, North American Great Plains Advisory Board and the Yellowstone Park Foundation Board. 
He is a member of the US Environmental Protection Agency Common Sense Initiative (CSI) Automobile Sector. He served on the Blue Ribbon Panel on Sustaining America's Diverse Fish and Wildlife Resources. He was also given the Toyota Community Star Award for volunteering and giving back to the community in a very high standard.
"Mr. Butt has a distinguished environmental career, shaping sustainability for one of the world's top automakers and modeling positive environmental impacts in diverse communities across the country," said NEEF Board Chair Carlos Alcazar. "His experience and expertise is a welcome addition to the NEEF Board." 
# # #
About NEEF
NEEF was chartered by Congress in 1990 to partner with the EPA to advance environmental literacy nationwide.  NEEF's vision is that by 2022, 300 million Americans actively use environmental knowledge to ensure the wellbeing of the earth and its people.  To achieve its vision, NEEF offers science-based, unbiased information through its own communications platforms, as well as a network of trusted professionals and affinity communities that, with their relationships and credibility, amplify environmental messages to national audiences. NEEF also implements environmental education investments in areas that best connect with everyday life: health, weather + climate, and nature where we live, learn, work, and play. Learn more at NEEFusa.org – or follow NEEF on Facebook & Twitter.
CONTACT
Kelli Holsendolph
Director of Communications and Outreach 
NEEF
202-261-6483
kholsendolph@neefusa.org