Story
NEEF Announces 2022-2023 Awardees of NPS-21st Century Community Learning Centers (CCLC) Greening STEM Grant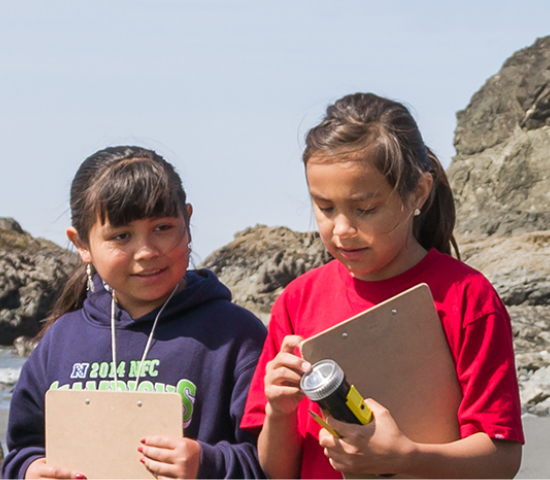 The National Environmental Education Foundation (NEEF) is proud to announce the awardees of this year's NPS-21st Century Community Learning Centers (CCLC) Greening STEM Grant. 
For the third year in a row, NEEF has partnered with the National Park Service (NPS) and the US Department of Education (ED) to deliver STEM programming that engages youth from underresourced and/or underrepresented communities in citizen science, environmental monitoring, and other STEM activities at NPS sites across the country. 
Funding from this grant will support place-based after-school education programs for students participating in 21st CCLC programs, which provide academic enrichment opportunities during non-school hours. These programs will utilize components of NEEF's Greening STEM model with a focus on NPS-related subject matter. They will also provide educators with strategies for hands-on, inquiry-based education, as well as opportunities for professional development and collaboration with 21st CCLC center staff.
Following project completion, all resources and related content developed under these grants will be made available via ED's You4Youth professional learning portal. For examples of successful past projects, visit NEEF's Greening STEM in Action page.
"Thanks to the support of our partners at the National Park Service and Department of Education, we have been able to slowly increase the number of programs each year, culminating in a record of nine awardees this year," said Robert Sendrey, program director for K-12 environmental education at NEEF. "This shows the success this grant has had in forging long-lasting relationships between 21st CCLC programs and NPS sites." 
The following projects were selected to receive NPS-21st CCLC Greening STEM Grant funding:
Expanding Greening STEM Opportunities at Colorado National Monument
Grantee: Colorado National Monument
Partner: Riverside Educational Center, Grand Junction, CO
Learning Trees: Connecting to Cuyahoga Valley NP through Tree Planting and Citizen Science
Grantee: Cuyahoga Valley National Park
Partner: Greater Cleveland Neighborhood Centers Association, Cleveland, OH
Seasonal Change: Monitoring the NYC Environment for Climate Change (Year 2)
Grantee: Gateway National Recreation Area
Partners: Academics in Motion (AIM) and Counseling in Schools (CIS), New York, NY
Smokies STEM Exploration with the Boys & Girls Clubs of the Tennessee Valley & Graham County Schools
Grantee: Great Smoky Mountains National Park
Partners: Boys & Girls Clubs of the Tennessee Valley, TN, and Graham County Schools, NC
The Lost Carnivores of the Tucson Mountains: Understanding the Disappearance of 5 Small Mammals
Grantee: Saguaro National Park
Partners: Altar Valley Middle School and Roadrunner Elementary School, Tucson, AZ
Continue to Engage Students with Citizen Science through STEM Activities at Homestead National Historical Park
Grantee: Homestead National Historical Park
Partner: Beatrice Public Schools, Beatrice, NE
Biscayne National Park and South Florida YMCA 21st CCLC STEM Connections
Grantee: Biscayne National Park
Partners: South Florida YMCA 21st CCLC School Sites, Miami, FL
Plants, Pollinators, and People: Piloting Citizen Science at Casa Grande Ruins National Monument
Grantee: Casa Grande Ruins National Monument
Partners: Imagine Coolidge Elementary School, Coolidge, AZ
Citizen Science at Shenandoah National Park
Grantee: Shenandoah National Park
Partners: Page Alliance for Community Action (PACA) and James Madison University, Harrisonburg, VA
Topics