News
NEEF Appoints Meri-Margaret Deoudes as President and CEO
Experienced Nonprofit Leader Set to Advance Environmental Literacy Nationwide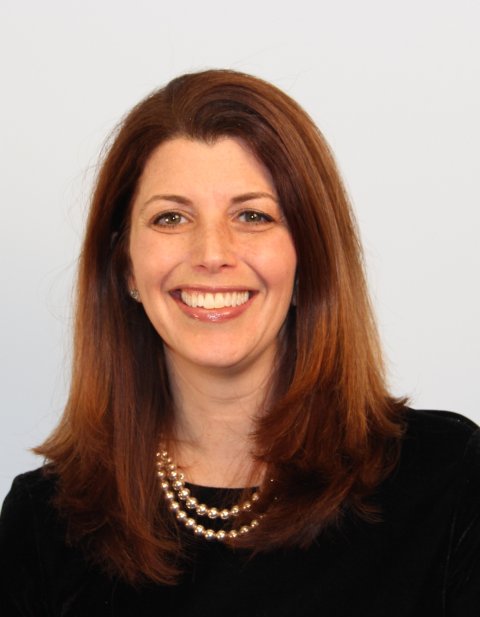 Washington, DC — The National Environmental Education Foundation (NEEF), a congressionally-chartered organization charged with reaching all Americans with environmental knowledge they can use in their daily lives, today announced the selection of Meri-Margaret Deoudes as its next president and CEO. Meri-Margaret brings more than two decades of nonprofit experience, with a focus on environmental education and health. Meri-Margaret succeeds Diane Wood, who announced her intention to retire last August. The appointment of Meri-Margaret follows an extensive national search and is effective on April 16, 2018.
"We are thrilled to have someone of Meri-Margaret's experience, passion, and proven dedication to lead NEEF into the future," said NEEF Board Chair Carlos Alcazar. "I look forward to working with her to accomplish NEEF's vision of engaging 300 million Americans by 2022 in all of the diverse communities around the country to actively use environmental knowledge to ensure the wellbeing of the earth and its people."
Along with an extensive background in developing holistic corporate alliances, special events, and employee engagement programs for prominent health-focused nonprofits, including the March of Dimes and Leukemia & Lymphoma Society, Meri-Margaret has worked in the environmental community—including multiple roles at the National Wildlife Federation—to create, market, and fund programs that promote the benefits of outdoor activity and nurture the next generation of environmental stewards.
"Meri-Margaret is a proven and dynamic leader, with a track record of bringing people together and engaging communities with compelling and creative strategies. We are confident she is the right person to build on the impressive accomplishments the NEEF team started under Diane's leadership, and bring our impact to scale," said NEEF Vice Chair Megan Reilly Cayten, who also chaired the search committee.
Meri-Margaret has guided the evolution and growth of several nonprofit organizations, setting and achieving aggressive programmatic and financial goals. Prior to NEEF, Meri-Margaret was president and CEO of EarthShare, a strategic advisor and programmatic partner to the business sector that develops dynamic engagement and philanthropy programs focused on creating tangible sustainability progress.
"I am honored to continue NEEF's commitment to Americans of all backgrounds to expand their knowledge and inspire behaviors to promote a healthier environment," said Deoudes. "By focusing on health, weather, and nature, NEEF is meeting people where they are to impact social change and promote people and the planet. I look forward to building on Diane's legacy to realize this vision."
A graduate of George Washington University, Meri-Margaret recently earned her CFRE and served as a Guru Lunch host at Green Biz. She has been a panelist and speaker at the Sustainable Brands Conference, appeared on Lifetime's morning show, The Balancing Act, and was a "spokesmom" for National Wildlife Federation's Be Out There movement to connect kids to nature. 
For more information about the important work of NEEF, please visit www.neefusa.org.
###
About NEEF
NEEF was chartered by Congress in 1990 to partner with the EPA to advance environmental literacy nationwide. NEEF's vision is that by 2022, 300 million Americans will actively use environmental knowledge to ensure the well-being of the earth and its people. To achieve its vision, NEEF offers science-based, unbiased information through its own communications platforms, as well as a network of trusted professionals and affinity communities that, with their relationships and credibility, amplify environmental messages to national audiences. NEEF also implements environmental education investments in areas that best connect with everyday life: health, weather + climate, and nature where we live, learn, work, and play. Learn more at NEEFusa.org – or follow NEEF on Facebook and Twitter.
Contact
Sara Espinoza
Managing Director, Research and Best Practices
202-261-6490