Story
Free or Low-Cost Resources for Nonprofits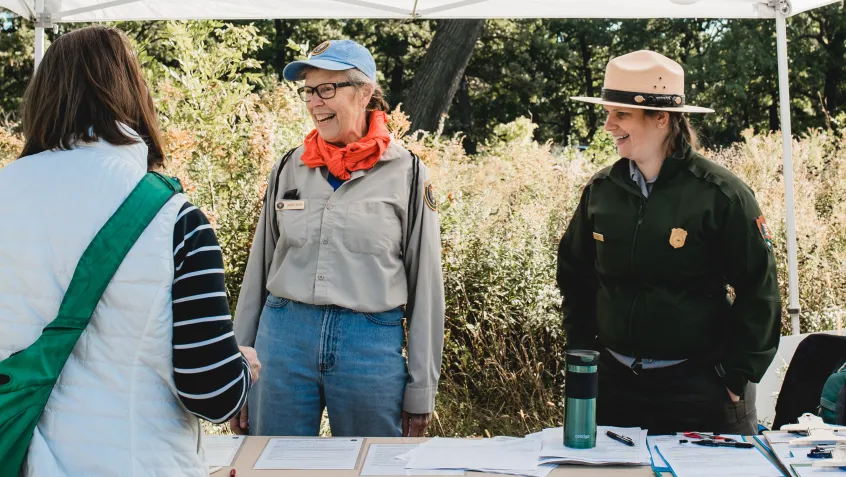 As a new year begins, public land managers and nonprofit staff are busy planning programming, reaching out to constituents, and implementing systems to operate more effectively. To help organizations accomplish all of their goals in the coming year (while staying within budget) NEEF has compiled a list of free or low-cost resources for nonprofits. 
Data Visualization & Reporting
1. Thinglink adds text, image, web link, video and audio content to content.
2. Batchgeo overlays data on a map, providing a visual aid to demonstrate organizational impact and reach.
3. Sway creates visually striking newsletters, presentations and documentation.
Communications
4. Canva provides layouts and templates for everything from flyers to invitations, to social media posts and more.
5. Hootsuite offers a social media management dashboard that lets you integrate your presence across Twitter, Facebook, Instagram, LinkedIn, YouTube and more.
6. Network for Good's Guide helps organizations craft an effective marketing campaign.
Technology
7. Tech Soup assists nonprofits with acquiring donations and discounts on tech products, services, and learning resources.
8. TechImpact provides thoroughly researched, impartial, and accessible resources about software to help nonprofits make smart software decisions. 
Fundraising
9. Foundation Directory Online contains in-depth profiles of grantmakers, plus their histories of grantmaking. An effective way to find potential funders.
Board Development
10. BoardSource offers a range of resources to strengthen and support board performance.
11. Impact Foundry's Board Resource Library offers a comprehensive collection of resources to help nonprofits assemble, train, and engage their board of directors.
Topics