Grants
2020-2021 NPS-21st Century Community Learning Centers Greening STEM Grant
The grants are part of a collaborative partnership between NEEF, the National Park Service (NPS) and the US Department of Education (ED) to deliver STEM programming that engages youth from underresourced and/or underrepresented communities using NEEF's Greening STEM model.
The grants will provide place-based after-school education programs to students participating in 21st CCLC programs, which provide federal funding for academic enrichment opportunities during non-school hours. Students will participate in citizen science, environmental monitoring, and other STEM activities at NPS sites across the country.
"The NPS-21st CCLC Greening STEM Grant builds upon the successful NPS and NEEF pilot project that ran from 2014 to 2016," said Meri-Margaret Deoudes, president and CEO of NEEF. "Using NEEF's Greening STEM model, this project will educate grantees on how to use STEM learning activities to address environmental challenges, foster a sense of stewardship, and forge lasting collaborations between NPS sites and 21st CCLC sites."
Programming funded by these grants will utilize STEM-focused content, hands-on inquiry-based instructional strategies, professional development workshops, and collaboration and dissemination technologies to assist 21st CCLC center directors and staff in implementing and enhancing after-school and/or out-of-school STEM programs.
Following project completion, all resources and related content developed under these grants will be made available via US ED's You4Youth professional learning portal.
The following six projects were selected to receive NPS-21st CCLC Greening STEM Grant funding:
Grant Success Stories
Read about the impact this grant made across the country.
WASHINGTON, DC – The National Environmental Education Foundation (NEEF) is proud to announce the six...
Among the many challenges of the COVID-19 pandemic, one of the few bright spots is that Americans have...
US Department of Ed
Image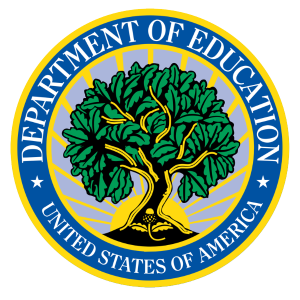 National Park Service
Image