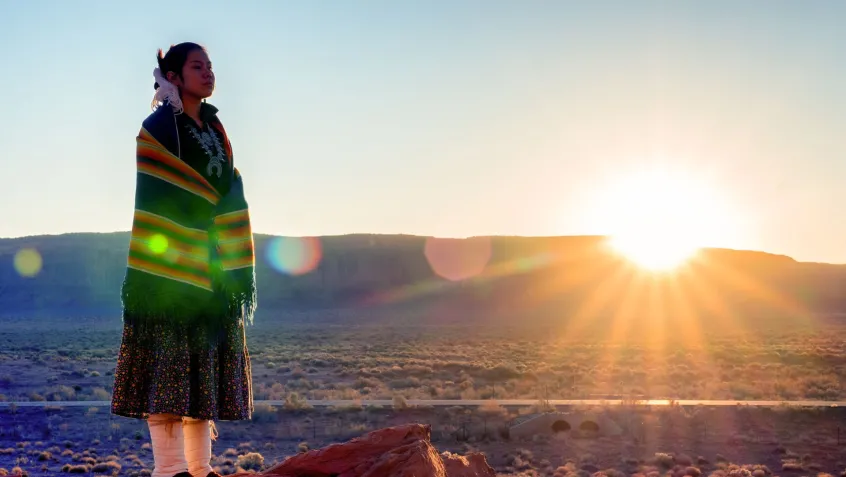 A Guide to Indigenous Land Acknowledgment
If you're reading this guide, then you've raised your hand to support National Public Lands Day, and the incredible work of your supporting organizations, sponsors, volunteers and friends. We hope this guide will encourage you to ask critical, and sometimes tough, questions about the land, air, water and history that make up this nation.
Acknowledgment is a simple, powerful way of showing respect and a step toward correcting the stories and practices that erase Indigenous people's history and culture. Acknowledgment by itself is a small gesture. It becomes meaningful when coupled with authentic relationships and informed action. But this beginning can be an opening to greater public consciousness of Native sovereignty and cultural rights, a step toward equitable relationship and reconciliation. Naming is an exercise in power. Who gets the right to name or be named? Whose stories are honored in a name? Whose are erased? Acknowledgment of traditional land is a public statement of the name of the traditional Native inhabitants of a place. It honors their historic relationship with the land.
Below are suggested steps to acknowledging traditional land at the opening of your National Public Lands Day event. The best way to root this practice in a local context is through dialogue with local Native groups. Not yet having those relationships doesn't mean you can't begin.
Here's how:
Image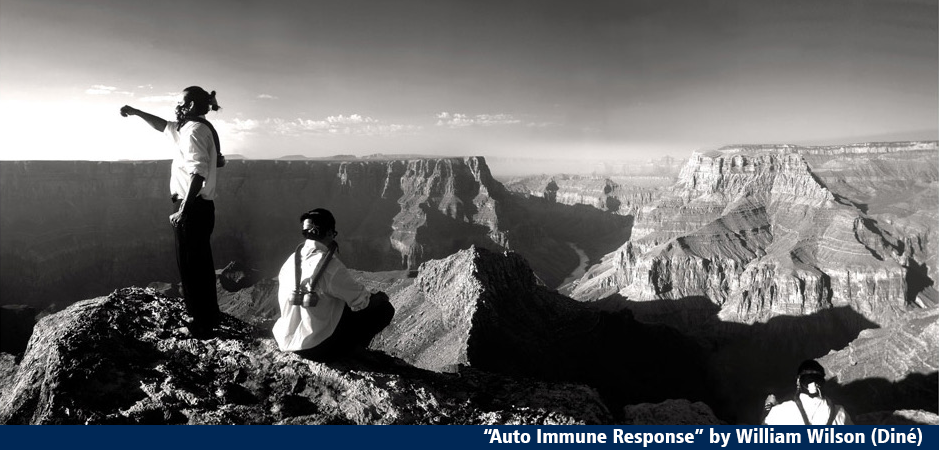 STEP ONE: IDENTIFY
The first step is identifying the traditional inhabitants of the lands you're on. For NLPD, we encourage you to visit www.native-land.ca and identify the traditional stewards of your land. But long term, we deeply urge you to consult the USDAC's full Land Acknowledgment guide to learn more about the deeper research necessary for this step.
A DEEPER STEP: Identify Native elders and culture-bearers in your region to join in a conversation about how they would like to see this practice take shape locally, particularly how it could be of greatest benefit for their communities. You can use this guide as a jumping-off place for conversation. If you are part of an organization or group, consider offering an honorarium to those who take part in the dialogue. This dialogue could also be a public forum, engaging others who want to learn about this practice. Or you could share a video, transcript, or other reporting to inform and engage the wider community.
Image

STEP TWO: ARTICULATE
Once you've identified the group or groups who should be recognized, formulate the statement of acknowledgment you'll share at the beginning of your NLPD event There is no exact script for this. Craft yours after considering several levels of detail you might introduce.
At its simplest, an acknowledgment could look like this:
"We acknowledge that we are on the traditional land of the ______ People."
Beginning with just this simple sentence would be a meaningful intervention in most U.S. gathering spaces. From there, there are many other elements to bring into acknowledgment:
Often, statements specifically honor elders:
"I would like to acknowledge that this meeting is being held on the traditional lands of the _______ People, and pay my respect to elders both past and present."
Some allude to the caring, reciprocal relationship with land:
"I want to respectfully acknowledge the ________ People, who have stewarded this land throughout the generations."
Acknowledgments may also make explicit mention of the occupied, unceded nature of the territory in which a gathering is taking place:
"We would like to begin by acknowledging that the land on which we gather is the occupied/unceded/ seized territory of the  _________ People."
"I would like to begin by acknowledging that we are in ___________, the ancestral and unceded territory of the ________ People.
 
Image

STEP THREE: DELIVER
Once you've identified whom to name and practiced your statement (including pronunciation of names), offer your acknowledgment as the first element of a welcome to your NLPD event. For your next event or next year's NLPD, consider inviting members of your land's ancestral inhabitants to give a welcome before yours.
Acknowledgment should be approached not as a set of obligatory words to rush through. These words should be offered with respect, grounded in authentic reflection, presence, and awareness. As you step up to offer acknowledgment, breathe in awareness of both the present and of the histories that connect you with the people you are naming. Consider your own place in the story of colonization and of undoing its legacy. At your next gathering, try acknowledgment out, see how it feels, observe how or if it shifts the room. Over time, through practice, you'll learn more about what it means and what it opens up for you and others.
---
LEARN MORE:
Take time to learn about the Indigenous history of the land you live on, as well as the contemporary context of Native groups in your region. Search for books, articles, people, and organizations that you can learn from.
For an overview of Tribal Nations and their historical relationship to the U.S. government, read this primer from the National Congress of American Indians.
WATCH THE DISCUSSION:
In support of the guide, we hosted a webinar with the USDAC team: Amelia Winger-Bearskin (#HonorNativeLand Innovator), Brienne Colston (Co-Director of Community Healing and Transformation), Jaclyn Roessel (Director of Decolonized Futures & Radical Dreams), and Jordan Seaberry (Co-Director of Power and Possibility). This roundtable discussion focused on the history and practice of land acknowledgments, step-by-step instructions for how to begin wherever you are, and tips for moving beyond acknowledgment into action. 
Webinar Recording:
ABOUT THIS GUIDE:
NEEF is proud to partner with the U.S. Department of Arts and Culture (USDAC) to bring you this overview of guidance on Indigenous Land Acknowledgements. The USDAC is a people-powered department—a grassroots action network inciting creativity and social imagination to shape a culture of empathy, equity, and belonging.
To download the complete guide, please visit: usdac.us/nativeland

Image