K-12 Education
Climate Superstars
An online environmental challenge that gets kids excited about the environment and how they can actively care for its future
Be a Climate Superstar!
Thank you to all educators who have participated in the Climate Superstars Challenge! 
We will be taking a short break from the competition in 2023 and have decided to make the tasks and supplemental material from the program available to educators to use when it best aligns with their lesson planning.
Climate Superstars Activities
Each year, we requested participant feedback to make the next year's challenge even better, and we consistently heard that teachers wanted to be able to use the Climate Superstars activities year-round.
Now, you can find all the activities in a downloadable format along with the Educator Guide and Task Overview.
Choose from activities including learning about global climate change, how humans contribute to it, and how electricity generation impacts the climate.
Inspiring Educators, Inspiring Students
Surprise Concert for 2022 Winners
Climate Superstars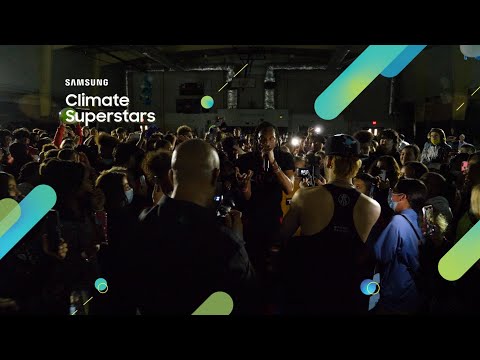 Performing Artist and UN Youth Leader, AY Young, gives an exclusive concert for students at Crystal Lake Middle School in Florida.
About the Challenge
Since 2019, NEEF and Samsung, in collaboration with the US Environmental Protection Agency, have brought the Climate Superstars Challenge to educators nationwide. 
It's been inspirational to see the enthusiasm and dedication of our nation's middle school teachers in offering climate and sustainability education to their students.
We've seen winning schools' positive impact on their students through classroom technology upgrades and special events. 
Climate Superstars Winners
Image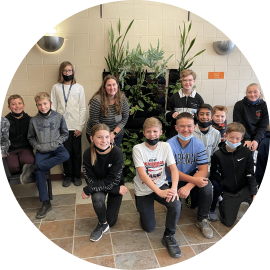 The most rewarding part for me was seeing those lightbulb moments when students really connected what we were learning to local events.

Kate Czapla, Perkiomen Valley Middle School East, PENNSYLVANIA
Register for news about future challenges