iHeart Earth
As the nation's leading organization in lifelong environmental learning, NEEF partnered with iHeartRadio to help listeners save money and reduce their impact on the environment. The iHeartRadio Earth campaign joins a series of audio Public Service Announcements (PSAs) and a website full of cost-saving tips, useful resources, and simple steps you can take each day that make a positive impact on the environment—locally and globally.
725,000,000
+
number of impressions iHeart has generated since 2020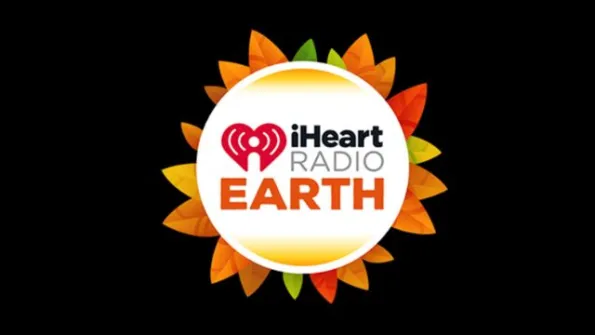 Announcement
iHeartMedia Celebrates Earth Day with Launch of iHeartRadio Earth
The iHeartRadio Earth campaign inspires listeners to take simple actions during the COVID-19 pandemic and beyond that positively impact the planet and help save money
Take Action
iHeart Earth Hub
Image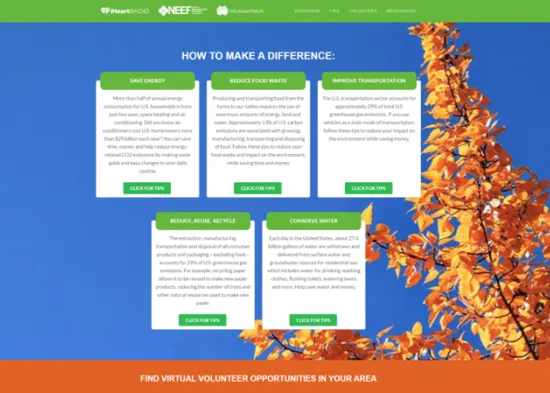 iHeartRadio Earth was designed to showcase the organization's commitment to sustainability with the goal of increasing listeners' knowledge of simple actions they can take every day to help the environment.
The campaign is rooted in the belief that millions of small actions have the potential to make a massive difference for the environment.
The page promotes insights about environmentally conscious actions and behavior while also helping consumers save money. Visitors also discover virtual ways to explore the outdoors, including free guided tours of national parks, online workshops and more.
Hear Here!
Take a listen to a few of the iHeartRadio PSAs.
Take Action for the Earth
Don't Forget…
Consider signing up for NEEF's email newsletter below! Each month, we'll send you practical information related to environmental education, health, and conservation, as well as timely tips for engaging with and protecting the environment.