News
Inspiring Americans to Improve Home Energy Performance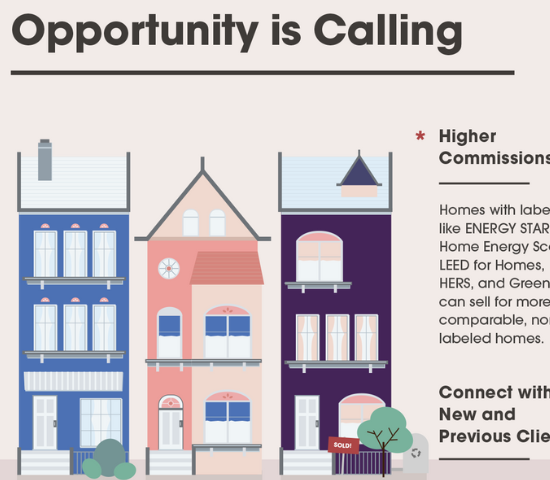 NEEF and Rocky Mountain Institute (RMI) formalized a partnership to develop and distribute environmental education materials on residential energy efficiency, energy upgrades, and renewable energy.
The pair released its first joint project—an infographic entitled "Home Heroes"— to encourage and empower U.S. real estate professionals to understand and promote the energy performance of a property.
"Home Heroes" is an education tool that describes the multiple ways that real estate professionals can support home buyers and sellers in the pursuit of homes that are better for their families, their pocketbooks, and the environment—while improving competitive advantage in an evolving real estate market and changing customer values.
"Real estate professionals are one of the most influential messengers to homeowners during the buying and selling process, which also happens to be an important trigger point to improve a home's energy performance, comfort, safety, and value," said Doug Miller, Senior Associate with RMI. "Our partnership with NEEF has encouraged us to think more creatively about how we can engage this group and others to educate homeowners about the multiple benefits of home energy upgrades and inspire more homeowners to invest in them, especially during the buying and selling process."
The project is in support of RMI's Residential Energy+ initiative, which aims to unlock homeowner investments in energy efficiency and renewable energy. NEEF joins RMI's strong and growing roster of partners in the real estate, finance, design, technology, and marketing industries to develop market interventions that boost the financial, social, and emotional appeals for energy upgrade investments and deliver desirable, easy, and affordable retrofit solutions.
NEEF has been distributing environmental educational materials and tips on energy efficiency regularly through a national network of weathercasters, educators, and others. This partnership helps NEEF expand its reach as well, with another group of professionals: real estate professionals.
The U.S. Department of Energy, National Association of Realtors, developers, large brokerage firms, and others have all also agreed to distribute the "Home Heroes" infographic.
Image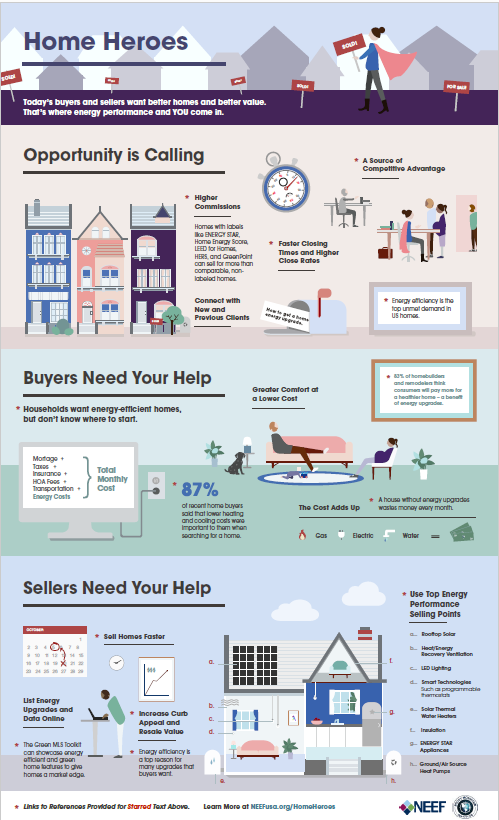 The partnership produced various infographics around residential energy efficiency, energy upgrades, renewable energy, and health focused upgrades to improve indoor air quality.
About Rocky Mountain Institute
Rocky Mountain Institute (RMI)—an independent nonprofit founded in 1982—transforms global energy use to create a clean, prosperous, and secure low-carbon future. It engages businesses, communities, institutions, and entrepreneurs to accelerate the adoption of market-based solutions that cost-effectively shift from fossil fuels to efficiency and renewables. In 2014, RMI merged with Carbon War Room (CWR), whose business-led market interventions advance a low-carbon economy. The combined organization has offices in Basalt and Boulder, Colorado; New York City; Washington, D.C.; and Beijing.