News
Pediatric Asthma Environmental History Form Now Available in Multiple Languages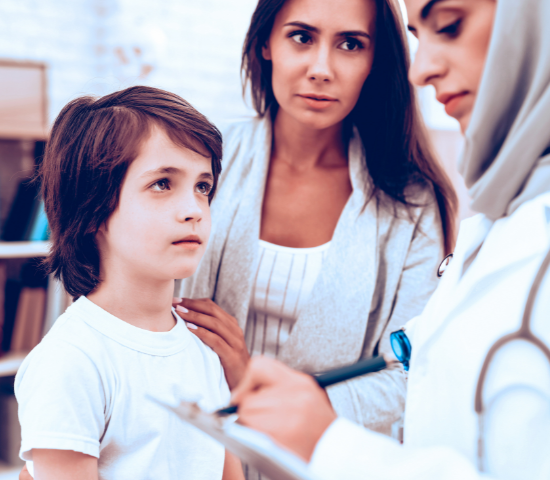 Over 25 million people in the US have asthma, according to the Centers for Disease Control and Prevention (CDC). It's also a leading chronic disease in young people, with more than 4 million children under the age of 18 diagnosed with asthma, leading to more than 10 million missed school days annually.
For nearly two decades, the National Environmental Education Foundation (NEEF) has worked to advance the level of care for children living with asthma. Partnering with the CDC's National Asthma Control Program, NEEF has developed a number of free online training and diagnostic tools for parents, caretakers, and healthcare professionals who might not otherwise have access to potentially life-saving information. 
In the interest of increasing education and accessibility, NEEF's Environmental History Form for Pediatric Asthma Patients is now available in multiple languages: English, Spanish, Arabic, Simplified Chinese, Tagalog, and Vietnamese. 
NEEF's Environmental History Form for Pediatric Asthma Patients was designed as an initial intake tool for healthcare practitioners working with children previously diagnosed with asthma. It is meant to help practitioners gain a better understanding of potential asthma triggers in their patient's day-to-day life, such as pet dander, secondhand smoke, indoor air pollution, and other common irritants. 
"With early diagnosis and a consistent treatment plan, it is possible to live a full life with asthma," said Christy Haas-Howard, MPH, RN, NEEF's program director for Health. "Our Environmental History Form can help children with asthma and their parents and caretakers to identify and effectively manage their triggers, leading to fewer asthma attacks and overall improved quality of life."
Like many chronic health conditions, the effects of asthma are not felt equitably. Puerto Ricans have the highest rate of asthma prevalence compared to any other racial or ethnic group in the US. Black Americans are 1.5 times more likely to have asthma than White Americans, five times more likely to visit the emergency room due to asthma, and Black children are seven times more likely to die from complications from asthma than White children.
"At NEEF, our mission is to educate the American public on health disparities caused by environmental, economic, and social factors, as well as strategies for addressing these challenges," said Haas-Howard. "We hope to continue the work of making our Environmental History Form convenient and accessible for those communities that need it."
For more information about NEEF's pediatric asthma tools and online training for healthcare practitioners, please visit  https://www.neefusa.org/what-we-do/health/pediatric-asthma.