News
National Environmental Education Foundation Announces Changes to 2020 National Public Lands Day Festivities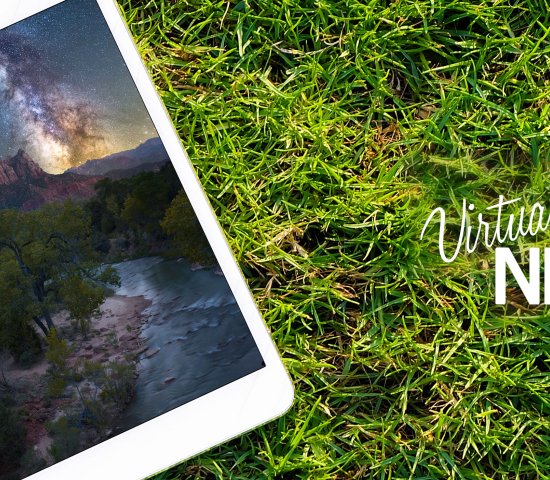 WASHINGTON, D.C.—The National Environmental Education Foundation (NEEF) has announced several changes to this year's National Public Lands Day (NPLD), the nation's largest single-day volunteer effort for America's public lands, in light of the continuing COVID-19 pandemic.
"Due to social distancing requirements remaining in place for the foreseeable future, many public lands sites will be unable to host large, in-person NPLD events," said Meri-Margaret Deoudes, president and CEO of NEEF. "As always, our primary concern remains the health and safety of all those involved in NPLD events, including site managers and volunteers. With this in mind, we are excited to announce that NEEF is embracing our 'new normal' by expanding the available options for volunteers during this year's NPLD on September 26, 2020."
NPLD 2020 will include virtual events designed to connect the public to iconic parks, national forests, marine estuaries, and other public lands sites. These online events will serve as an alternative for NPLD site managers who are uncomfortable with or are not allowed to host in-person events due to local regulations. This will also provide an avenue for volunteer engagement to those who may not normally be able to participate.
NPLD 2020 Virtual Events will be tied to specific public lands sites at the federal, state, and local levels, and will be hosted by a qualified guide—such as park or forest rangers or local conservation group member—who will help lead participants through the event and answer any questions they may have. NEEF is collaborating with its federal and established NPLD partners to cultivate virtual events, including live discussions with rangers and conservationists, educational projects for children of all ages, and virtual tours of national parks, marine sanctuaries, and other awe-inspiring outdoor spaces.
NPLD Highlighted Site Sponsorship Opportunities
In addition, NEEF is bringing back its popular NPLD Highlighted Site sponsorships to support individual events taking place on NPLD. Sponsorship funds will be awarded through a competitive process.
"This year's sponsorship will focus on providing funding to public land sites that host innovative and high-quality virtual events that emphasize active engagement rather than passive activities," said Kevin Butt, senior director, Environmental Sustainability, at Toyota, the national corporate NPLD sponsor. "Virtual volunteers will be able to participate in multiple events on NPLD that will create a positive impact to conservation from the comfort and safety of their homes."
Though NEEF is embracing virtual events for NPLD 2020, public land sites that wish to host in-person events—in accordance with local rules and regulations regarding COVID-19—can still register their event on the NEEF website and take advantage of the resources and promotional tools.
"COVID-19 has upended many aspects of daily life in this country, and our public lands are no exception," said Deoudes. "NEEF greatly appreciates the outpouring of support we have received from our partners and supporters as we work to adapt our NPLD 2020 plans during this unprecedented time. We look forward to another successful NPLD this year."
Visit www.neefusa.org/npld for more information and to register your event for NPLD 2020.
Topics