Resource
The Business Case for Environmental & Sustainability Employee Education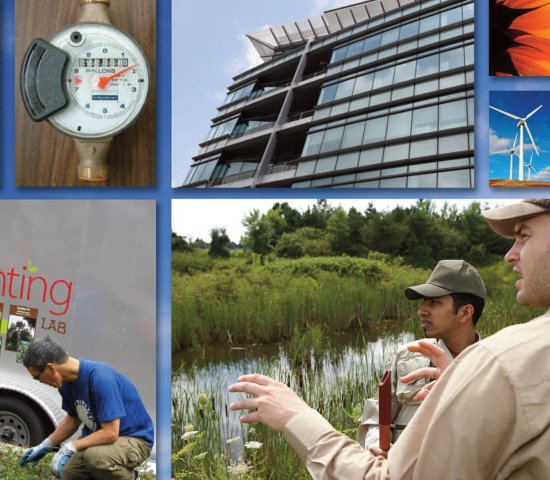 The Business Case for Environmental & Sustainability Employee Education provides examples of emerging trends and best practices in employee engagement and education.
Environmentally educated employees can improve a business' profitability and help it retain skilled workers, improve community relations and reach
its sustainability goals.
The "business case" — that is, the quantification of opportunities and risks — for environmental and sustainability education might not yet be heavy on data. But anecdotes from around the world give clear indications that teaching employees to conserve, recycle, improve efficiency and reduce waste, among other actions, have benefits for employees, companies and communities.
In fact, the success stories from companies ranging from retail giant Walmart to a seven-person apparel company show similarities. Employees on the company's front lines are in the best position to identify and implement environmental and sustainability (E&S) practices. And those practices lead to numerous benefits.
A survey of more than 1,300 business professionals, conducted as part of that report, found that 65 percent of respondents see E&S knowledge as valuable, particularly in new hires while 78 percent said that knowledge would rise in importance over the next five years. 
Resource Type
Topics