Resource
Environmental Literacy in the United States (2015)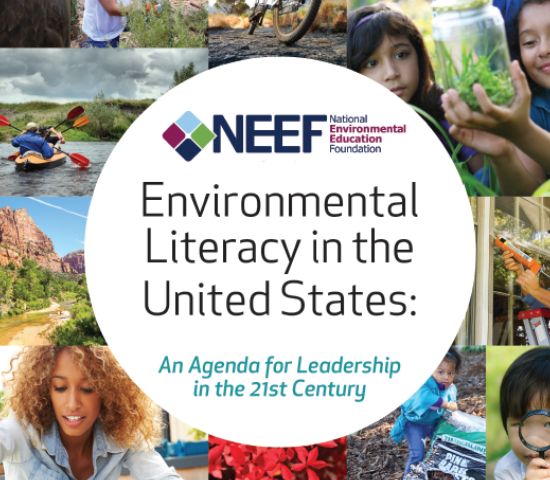 Environmental educators have an unprecedented opportunity to create a more environmentally literate citizenry — a citizenry equipped with the knowledge, skills, and motivation to tackle the environmental, social, and economic challenges that we face today and in the future.
In 2015, NEEF released Environmental Literacy in the United States: An Agenda for Leadership in the 21st Century.
This report explores how environmental education links to major trends and innovations in technology, employee engagement, nature appreciation, K-12 teaching and building sustainable communities. 
Its nine chapters include:
Chapter 1: Environmental Literacy and Change
Chapter 2: The New American Landscape
Chapter 3: Tectonic Shifts in Technology
Chapter 4: The Greening of the American Education System
Chapter 5: Americans in the Great Outdoors
Chapter 6: Environmental Literacy in the Corporate World
Chapter 7: Facing Environmental Threats
Chapter 8: Building Support for Environmental Education
Chapter 9: Building Sustainable Communities
Resource Type
Topics