Resource
Mesilla Valley Backyard Guide (Birds & Pollinators)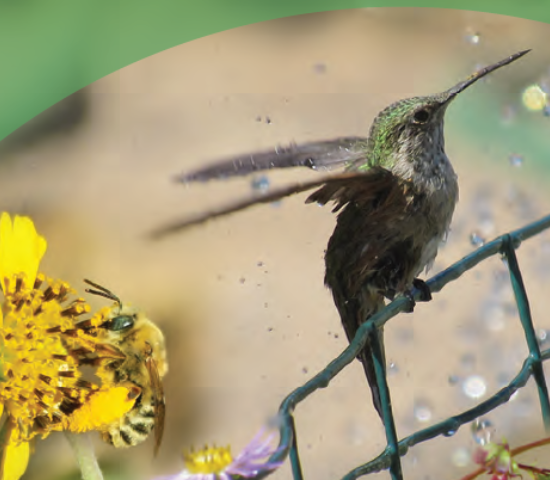 This guide was created by the U.S. Army White Sands Missile Range, a NEEF NPLD DoD Legacy Awardee. They partnered with the Mesilla Valley Audubon Society to create their own Backyard Habitat Booklet for all the would-be gardeners in their community! The guide provides region-specific plant recommendations  based on expert advice and local conditions. It also includes detailed information on the benefits that each plant provides to area birds and pollinators.
This guide covers Las Cruces and the Mesilla Valley in New Mexico—for which the local Audubon Society chapter is named. Like the Mesilla Valley Audubon Society, this booklet also encompasses nearby geographical areas, such as the Hatch Valley, Jornada Del Muerto, the Tularosa Valley, White Sands Missile Range Main Post, Alamogordo, Truth or Consequences, and other valley and foothills locations in Doña Ana, Otero, and Sierra Counties.
Copyright: This booklet is copyrighted and no part may be reproduced without written permission from the authors.  However, hard copies are free of charge and can be requested from Trish Cutler at patricia.l.cutler.civ@army.mil .  The guide is designed to be very specific to one region of southern New Mexico, but the authors are happy to provide the InDesign template for anyone who wishes to create a version of this booklet specific to their area.
Resource Type
Topics