Story
Understanding the New Normal: Extreme Weather and Climate Change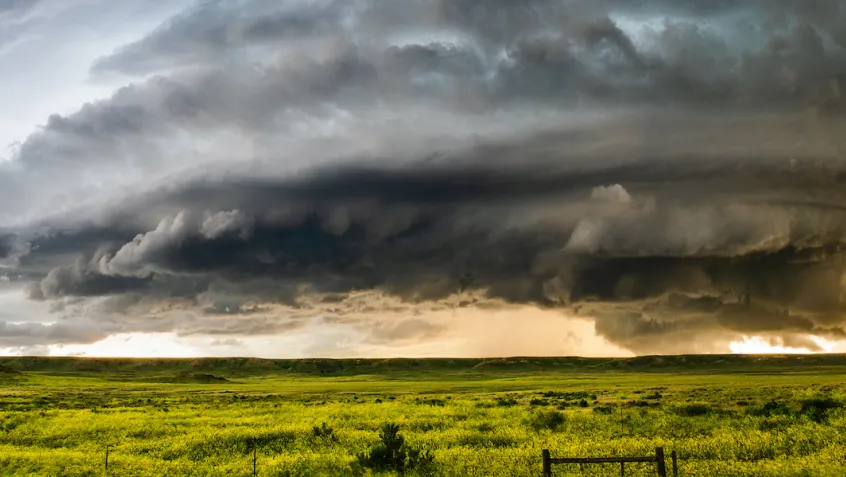 2020's Weather Oddities
2020 was a strange year, to say the least. It was also a historic year of extremes. The COVID-19 pandemic overshadowed the impact of a wide array of destructive and costly weather oddities.
The United States experienced the fewest tornadoes in 70 years—as well as a record-breaking number of named tropical storms. Smoke from wildfires across the West blocked out the sun, even reaching as far as Europe. A huge derecho across the Midwest became the costliest thunderstorm event in US history.
That pattern of extreme weather has continued into 2021. According to the National Oceanic and Atmospheric Administration (NOAA), June 2021 was officially the hottest June on record in the US. Additionally, the first six months of the year brought eight billion-dollar weather and climate disasters, from severe storms to flooding to heat- and cold-waves.
Today, climate change-fueled weather events impact millions of Americans across the country in many different ways. The number and cost of weather disasters are increasing due to the combination of increased intensity and frequency of events and the exposure of assets such as homes and businesses.
Image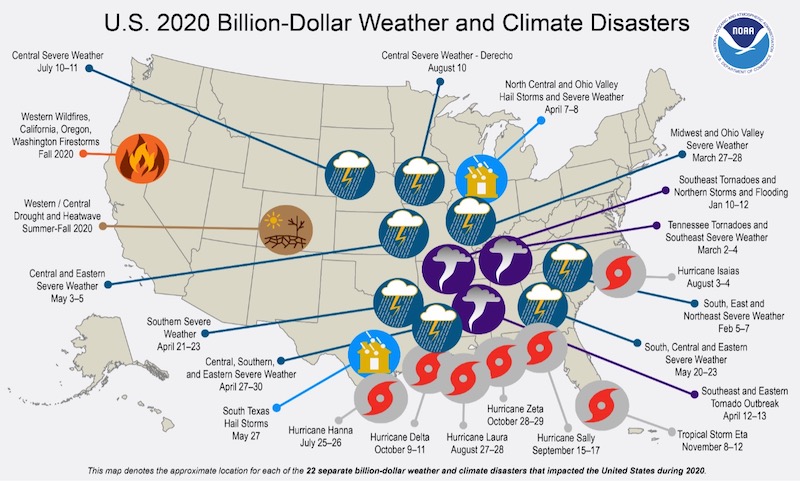 Ask A National Weather Service Expert
Is extreme weather the new normal? How can we prepare for the future impacts of climate change?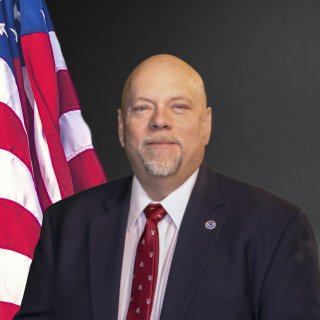 For the latest forecast, NEEF reached out to Kenneth W. Harding, Director of the National Weather Service (NWS) Central Region. Based in Kansas City, Missouri, Harding oversees 45 NWS offices with nearly 1,000 employees across 14 Midwest states. He currently serves on NEEF's board of directors.
Q: What do you think the big weather story of 2021 will be?
A: Right now, the heat and drought across the western US is the big story, which could result in another significant wildfire season. NOAA has also predicted an above normal Atlantic hurricane season.
Q: How is climate change impacting the weather in different regions of the US?
A: Global climate change can have local impacts. Warming is happening faster in Arctic regions than other parts of the globe. Combined with rising sea levels, storms are bringing more flooding to coastal areas. Precipitation patterns are changing, resulting in fewer days of rain, but with heavier rainfall. We expect warming oceans to result in longer hurricane seasons, potentially resulting in more tropical systems.
Q: Last year the Midwest experienced a particularly destructive derecho. How do derechos differ from tornadoes? How common are derechos? Are they getting more intense?
A: Derechos are widespread, long-lived, straight-lined wind events. They can be over 60 miles wide, travel over 400 miles, and last more than six hours. Winds in derechos can exceed 75 miles per hour and reach as high as 140 mph, as seen during 2020's Midwest derecho. In contrast, tornadoes are much smaller in size. They last from a few minutes to (in rare cases) over one hour.
The US experiences derechos every year. They are most common in Oklahoma through the Ohio Valley. It is not clear if derechos are getting more intense or common as the climate changes.
Image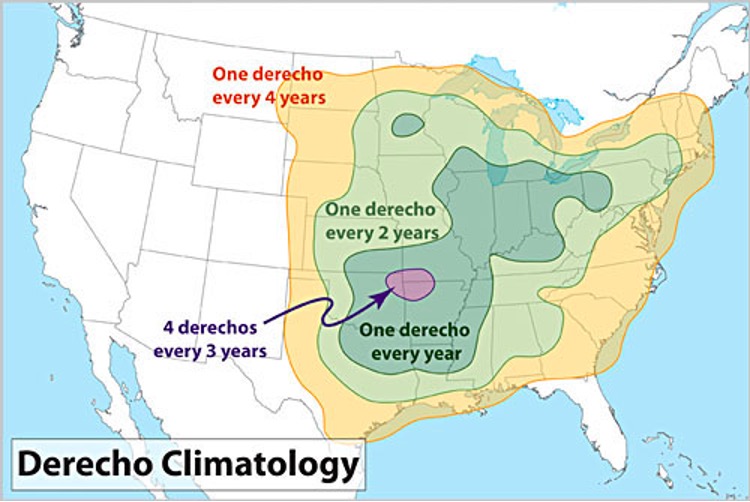 Q: How is climate change contributing to heat waves and droughts in the US?
A: Climate change is making heatwaves worse. Hot days are getting hotter and we are experiencing fewer cold days. Heat waves can cause many problems for human health, including heat stroke. Increased energy demands for cooling buildings and homes also results in more pollution.
Q: What is one thing that people can do to help prepare themselves, their families, and their homes for future extreme weather events?
A: Have a safety plan in place for extreme weather where you live. Know where your nearest shelter is or if there is an evacuation route nearby. A safety kit might include extra clothing, water, important documents, and a NOAA Weather Radio.
How to Teach Kids About Extreme Weather and Climate Change
Looking ahead, the weather oddities of 2020 might not be out of the ordinary in the future. Prepare for extreme weather events now with these free resources for all ages.
Topics