Story
What the World's Largest Biodiversity Challenge Shows Us About the Power of Citizen Science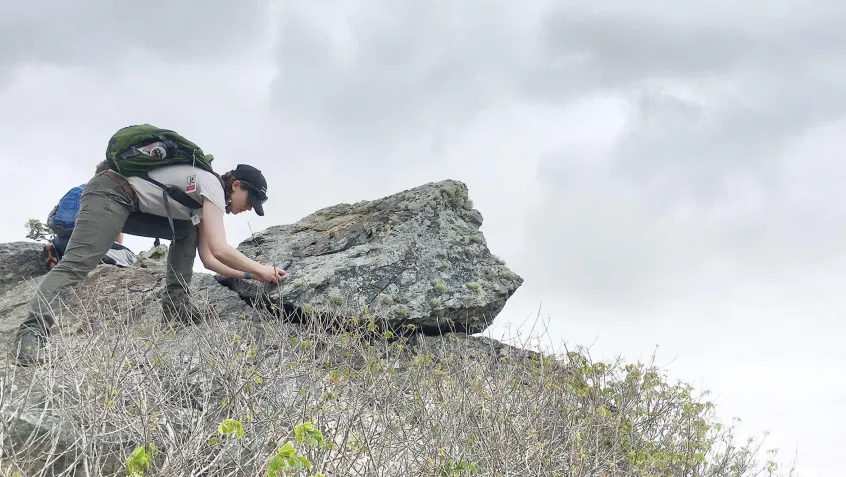 The COVID-19 pandemic has shown parents, educators, and caretakers the value of quality environmental education resources for their children. But as the months have worn on, they're also finding that it's becoming more difficult to get those children to sit through the same virtual education programs again and again.
In the spirit of the return of warmer temperatures to much of the country, the solution to the winter doldrums is clear—it's time to sign your kids up for the City Nature Challenge.
What is the City Nature Challenge?
The City Nature Challenge (CNC) is an example of a BioBlitz—a type of citizen science (also known as "community science") project where the goal is to observe and document as many species as possible within a defined location and time limit. BioBlitzes can take place in an area as small as a backyard or as large as a whole city and can last from a few hours to several days.
With an estimated 650 organizers in 400 cities across the globe representing schools and universities, parks and public lands, museums and nature centers, and countless other organizations, the CNC is one of the largest BioBlitzes in the world. But it wasn't always the international juggernaut it is today. This annual hunt for biodiversity across the globe began life as a simple friendly competition between a handful of citizen scientists on the west coast.
A Friendly Rivalry of Science
Image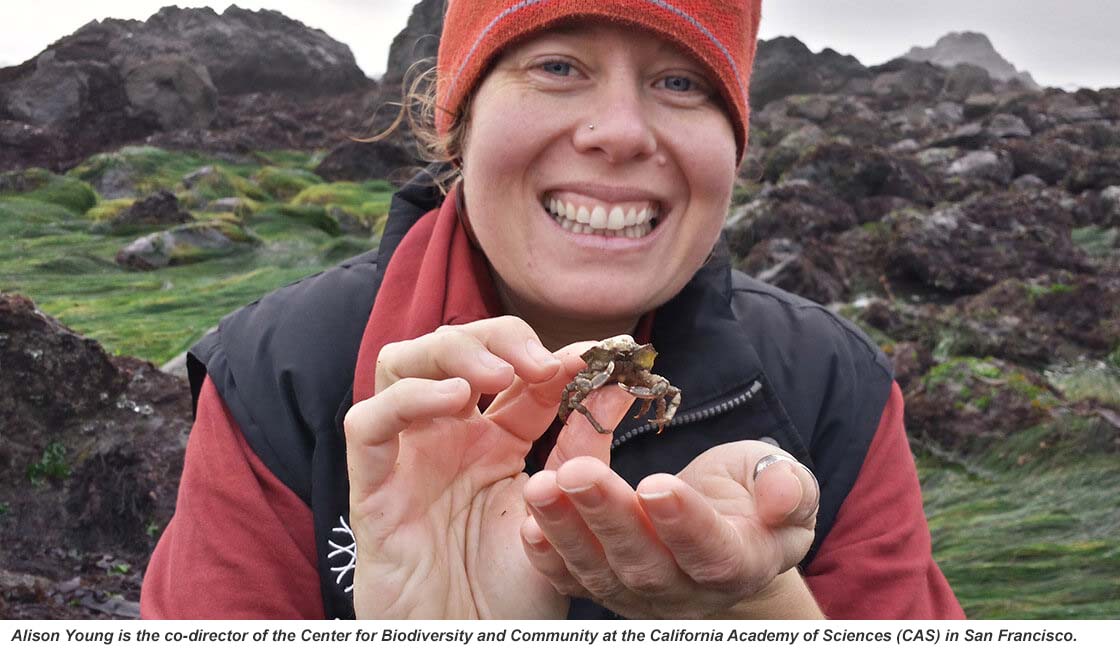 Alison Young is the co-director of the Center for Biodiversity and Community at the California Academy of Sciences (CAS) in San Francisco. Young and her co-director, Rebecca Johnson, are tasked with running community education and citizen science programs to connect people with their local environment while gathering biodiversity data for research and land management purposes.
"We found that iNaturalist [a biodiversity observation app from CAS and the National Geographic Society] was the best way to help people understand biodiversity and the work that goes into cataloguing species, because they're basically gathering the exact same information."
At the same time, a similar process was playing out a bit further south with one of Young's colleagues and CNC co-founders, Lila Higgins, at the Natural History Museum of Los Angeles County (NHMLA).
"Obviously, the citizen and community science world is not super huge, so we started talking about the similar types of work that we do, but we realized we had never actually done a project together."
In 2016, they got their chance when the Citizen Science Association and SciStarter announced the first ever Citizen Science Day. As Young and Johnson brainstormed ideas for how CAS could partner with their cohort in LA for the event, they suddenly hit upon an idea.
"San Francisco and LA are already rivals, especially our sports teams," said Young. "So we thought we could have a friendly competition around biodiversity. And the City Nature Challenge was born."
Exponential Growth
Originally planned as a one-off event, the first CNC in 2016 lasted eight whole days and collected over 19,000 observations from volunteers across both cities. As the week went on, CAS and the Natural History Museum traded (friendly) barbs over social media, piquing the interest of environmentalists in other cities.
Young and Higgins soon saw that there was clearly an appetite for fun competition around biodiversity within other organizations, and in 2017 they opened registration to any city in the US. The two founders began working with local organizers in each city to train them in community education, including how to hold a BioBlitz, how to use the iNaturalist app, and how to interface with local media.
The grassroots citizen science event spread like wildfire, going international in 2018 and eclipsing 35,000 participants worldwide in 2019.
Then COVID-19 happened.
Making Citizen Science Happen During a Global Pandemic
For many American cities, COVID-19 lockdowns began the second week of March 2020, leaving the CNC with only five weeks to completely reconfigure their events before the challenge was set to begin in late April. Many cities had to drop out of the competition due to local restrictions on in-person gatherings, while others persevered by holding virtual BioBlitzes with participants conducting observations in their backyards and meeting on Zoom to discuss what they found.
In spite of this massive setback, the 2020 CNC was still a smashing success—over 815,000 total observations were recorded and an astounding 1,300 rare, endangered, or threatened species were documented during the event.
"Before COVID, the CNC was really focused on the competition side—for a lot of people, that's what really drives them," said Young. "And then there are people who take the other tactic, which is what we did in 2020, and focus on how amazing it is that there's 40,000 people all over the world, all out in their own cities documenting nature."
Image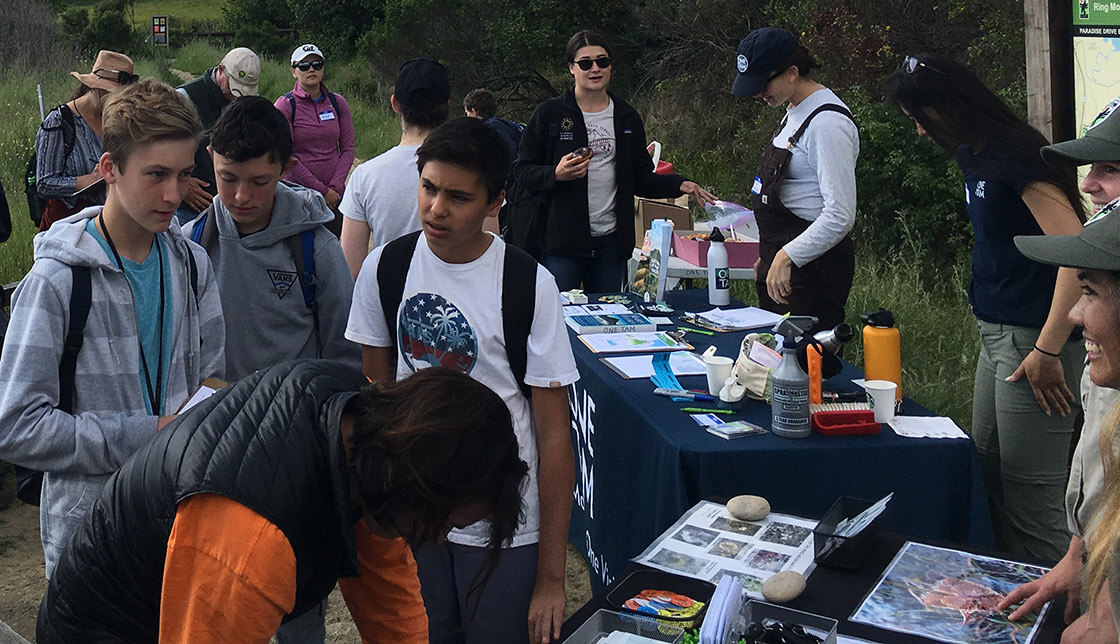 For 2021, Young and Higgins have decided on a hybrid model for the CNC based on organizer feedback. According to Young, while some cities have indicated that they plan to hold their own smaller, in-person competitions in a COVID-safe manner, "overall, the City Nature Challenge is still focusing on collaboration instead of competition."
In fact, the CNC has found some unexpected benefits in embracing a collaborative virtual event model.
"We've actually been able to share some capacity across organizers," said Young. "For example, an organizer in Boston is holding a virtual training on Facebook Live for how to use iNaturalist, and anyone can come. They don't have to be in Boston. That's not something we've had in the past, but it's cool to see."
Why Citizen Science Matters
Those who have not yet caught CNC fever may be wondering what all the fuss is about. Why is taking a picture of a tree in your backyard so important? For Young, it's all about connecting people to their local environment.
"Citizen and community science projects like the CNC engage people with the environment in a new way," said Young. "It gives people a reason to slow down and really look at the places they may know and visit all the time. People new to the CNC will tell us things like, 'I walk through this park every day and I never knew there were salamanders here!'"
Citizen science projects are also integral to advancing the cause of environmental science. According to Young, projects like BioBlitzes help the scientific community in three main ways.
Collecting data
When you enter your observations into iNaturalist, you're actually providing a valuable source of real-time data for environmental researchers. For example, wildlife biologists can use data gathered during a BioBlitz to determine the size and location of species' populations, as well as how their geographic ranges may be affected over time by things like climate change.
"We don't have satellites that fly over the earth keeping track of every species," said Young. "The only way we can get the information we need to conserve and protect biodiversity going forward is to have as many people as possible out there documenting the species they find."
Public lands management
Effectively managing America's public lands is challenging work, whether it's a small city park or a popular national park hosting millions of visitors each year. In both cases, it's important for land managers to have an in-depth understanding of all species within park boundaries. Using iNaturalist data gathered by visitors, they can more easily detect and remove non-native species before they become an issue, or protect an endangered or threatened species they didn't know was there.
"That data is incredibly valuable to land and resource managers," said Young. "In some cities, the parks department is the one organizing the area's City Nature Challenge because they want that data so badly."
Actual scientific breakthroughs
With so many people outside closely observing the environment at the same time, they're bound to find some unexpected and exciting things. Each year, participants in the CNC end up setting new records, whether it's the first evidence of a certain species in the county, or the state, or even the whole country.
For example, just last year, a high school student in Arlington County, Virginia, recorded the first sighting in over 40 years of a white-spotted slimy salamander previously thought to be locally extinct.
"We always tell people: every observation is important," said Young. "You never know if that data will be used tomorrow or 10 years from now, but it's all helpful."
Citizen Science for Teachers
If you're an educator, you know it can be a struggle to get students to engage with even the most creative lesson plans—doubly so during virtual instruction. Young recommends incorporating citizen science projects as a fun and educational activity with real-world applications.
"Activities like BioBlitzes get kids to notice the world around them instead of just a green blur, like all plants are the same," said Young. "That educational piece is a big reason why so many classrooms get involved in the CNC—to teach kids about biodiversity and their local environment."
Of course, environmental education is only one component of a good citizen science project. Getting outside is also a major draw, especially during the pandemic lockdowns of 2020 and beyond.
"That was one of the big things we promoted last year," said Young. "Being out in nature relieves stress, drops your cortisol levels, and makes you feel more relaxed. With so much fear early in the pandemic about being outside, we wanted people to know that it's good for your mental and physical health to spend some time outside, even just on your porch or wherever you feel most comfortable."
How to Host Your First BioBlitz
Image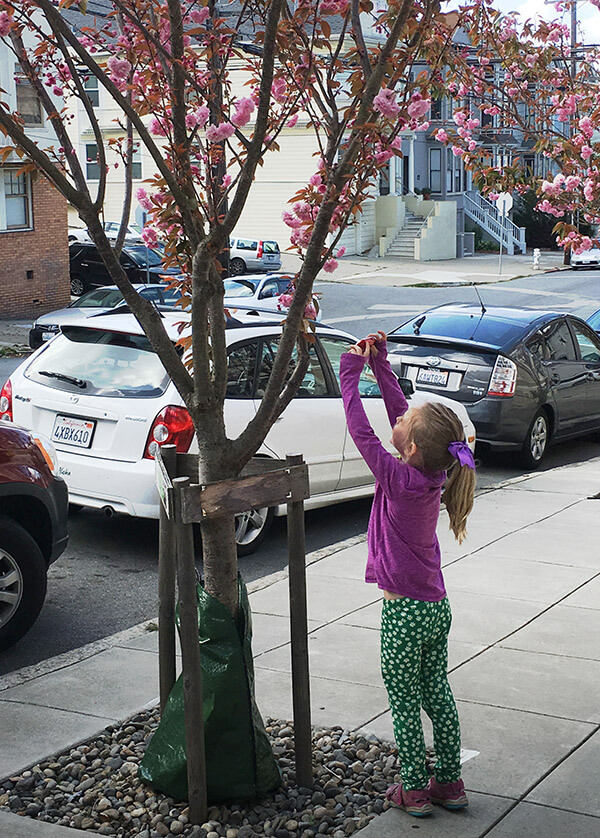 "It can be a little overwhelming to just jump straight in to using iNaturalist and hosting your first BioBlitz," said Young. "A lot of times people are just like, 'What should I be taking pictures of? And how do I know that I'm picking the right identification?'"
For those just getting started, she recommends Seek by iNaturalist, which gamifies the process of finding and recording species and doesn't connect to the larger iNaturalist database.
"It really helps ease you into the process," says Young. "When you open the app, it will automatically find your location, and ask you to find the 10 most commonly observed species around you. You earn badges for finding those super common things, and then it asks you to find 10 slightly less common things, and it goes from there."
Though the app was designed with a younger audience in mind, Young says she's still a big fan.
"Plenty of adults like me use Seek, too. I like the gamification side of it, earning badges and things like that."
Once users have recorded 100 observations, the app asks if they would like to upload them to the official iNaturalist database so the data can be used by scientists, land managers, and researchers all over the world.
"It's a nice way to step into the process of being a nature observer and documenting the species around you, especially if you don't have in-person BioBlitz experience, which isn't something most groups are doing right now anyway for safety reasons."
Connecting to Nature Through Citizen Science
Young sees citizen science as more than just an educational activity or data-gathering tool. It is a unique opportunity to celebrate our passion for nature and share it with others.
"It's also about connecting people together," said Young. "To find that other person who's also super excited about some obscure plant, so that you can realize you're not alone and find your community. I think that's really the beauty of citizen science."
If you're interested in participating in the 2021 City Nature Challenge, check out their website for a step-by-step guide. You can also learn more about adapting BioBlitzes and other citizen science projects into your lesson plans using their online education toolkits. And don't forget to sign up for your free iNaturalist account!
Topics