Story
Apps for Environmental Education and Outdoor Activity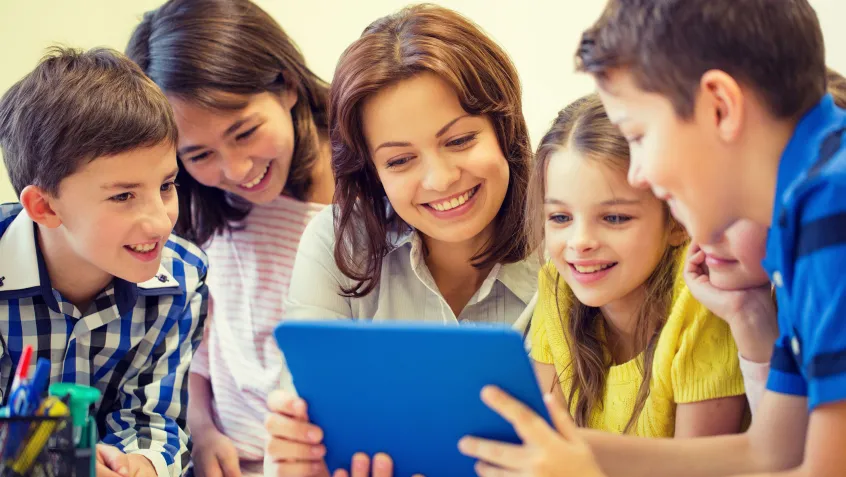 Are you looking for more ways to incorporate technology into your classroom?
Project Learning Tree recommends some educational apps that include stand-alone games, interactive teaching tools, and reference guides and cover topics such as food webs, climate change, trees, conservation, and weather. 
The Moms with Apps website recommends thoughtful use of technology and recommends family-friendly apps that help develop skills and knowledge in STEM subjects.
Are you interested in apps that help you get outside for learning and better health?
Explore!
Get Fit!
Every Body Walk! : Acts as a pedometer to track time and distance on your walks,calculates calories burned, and saves your progress.
AllTrails Hiking and Biking:Follow guide sor document yourown walk,bike, or hike everywhere from foresttrails to city neighborhoods.
Discover
Creek Watch: Monitor your local watershed.Report observations to local water controlboards to help keep our streams clean.
iNaturalist: Upload photos of plants, animals,and their GPS locations to share with an online community of nature lovers
Project Noah: Document local wildlife as a citizen/community scientist! Users can go on missions tohelp gather data for real research projects.
Be Prepared
First Aid: American Red Cross – Find instructions to guide you through common first aid scenarios.
Topics