Story
STEM Activities to Keep Your Students Engaged This Winter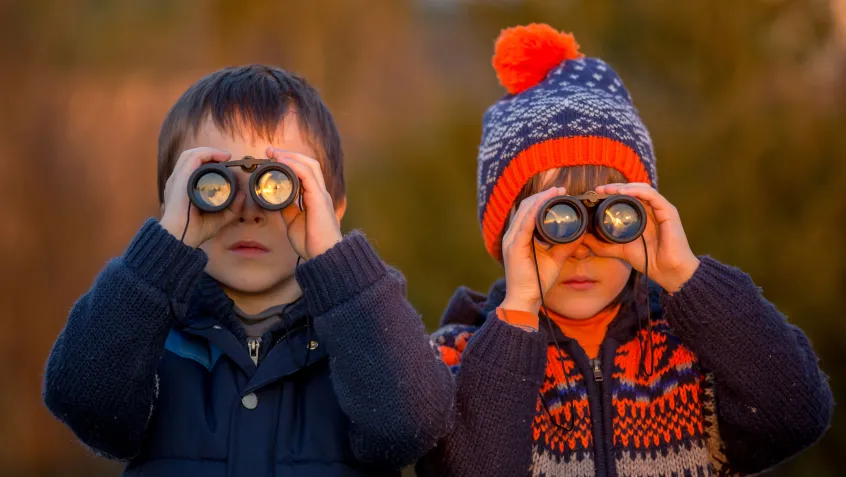 As we head into winter with the COVID-19 pandemic still looming, educators need to find unique ways to keep their students engaged during virtual classes or hybrid learning. For starters, try lining up some engaging activities students can do safely in their homes, yards, and neighborhoods. Hands-on opportunities will provide a welcome break from looking at a screen and reinforce that learning activities are all around us—including out in nature.
Let these STEM ideas jumpstart your winter-focused lesson planning.
Track animal migration.
Designed for elementary students, this activity teaches kids about animal migrations in the US. Students tap into STEM skills, such as using math to plot the coordinates of monarch migration paths and engineering to design a birdfeeder. Download NEEF's free animal migration activity guide.
 
Create ice lanterns.
Perfect for elementary and middle school kids, this ice lantern activity requires really cold temperatures (or a freezer). Students will need a few household supplies such as plastic cups, decorative elements, and food coloring. They'll use their engineering skills to design their lantern and use science skills to discuss states of matter and water expansion as water freezes.
 
Count the birds.
Students of all ages can participate in the Audubon Society's 121st  Christmas Bird Count to help identify and count local birds. As citizen scientists, students can sign up for this annual event conducted December 14, 2020, through January 5, 2021. (NOTE: The pandemic might affect this year's event in some locations.) This activity involves an early-winter bird census, where volunteers venture out over a 24-hour period to count birds within an established 15-mile zone. Volunteers follow designated routes as they count every bird they see or hear all day, then contribute data to the longest-running wildlife census.
 
Explore salt's effect on ice.
This simple experiment, ideal for elementary and middle school students, provides an easy entry into a discussion about temperature changes, condensation, and the freezing point of ice. With just a few supplies (i.e., clean tin cans, ice, table salt, rock salt, thermometer), students can explore salt's varying effects on ice and the environment around it. Find detailed activity instructions at STEAM Powered Family.
 
Conduct a BioBlitz.
Middle and high school students might be better suited to this citizen science adventure to record the biodiversity of a particular area. (You might consider partnering with a local, state, or federal land organization to help coordinate the effort.) Participants record as many species of plants, animals, fungi, or insects as they can find in an established perimeter. The data gathered during a BioBlitz is often determined by the needs of local land agency specialists, wildlife biologists, and botanists.
 
Topics