Story
Celebrate Children's Environmental Health Day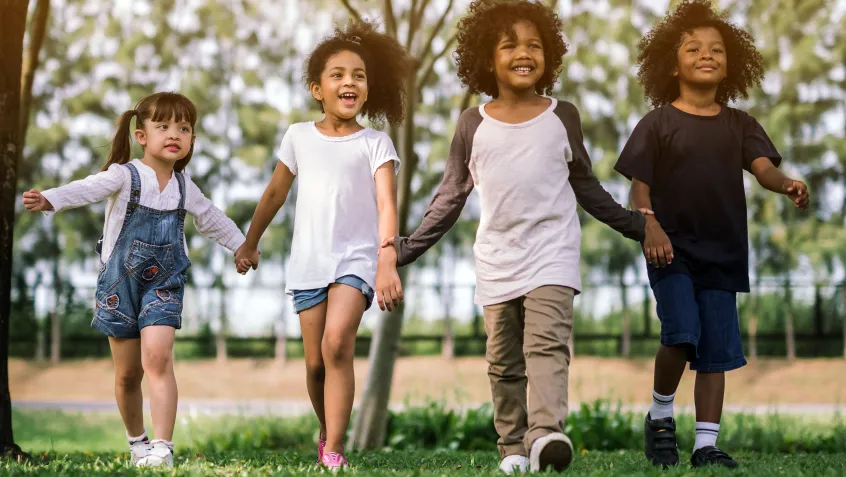 Many of the chronic diseases faced by children today can be linked to environmental triggers and a changing climate. This reality sparked the launch of Children's Environmental Health Day (CEH Day)—an annual event devoted to raising awareness for children's environmental health issues. Sponsored by Children's Environmental Health Network (CEHN), this year's event falls on October 12. This annual event gives us a chance to celebrate successes in the field, share exciting new initiatives, discuss new challenges ahead, and serve as a rallying cry for action.
As a champion of children's health and environmental education, NEEF has partnered with CEHN for many years. Our shared training resources and webinars focus on pediatric environmental health, particularly pediatric asthma. We are joining with CEHN this year to commemorate CEH Day—and we ask you to do the same.
To help increase understanding of children's environmental health issues, CEHN shared these facts:
Black children are 10 times more likely to die from asthma than non-Hispanic white children.
In 2020, New Jersey applied new clean water protections to 600 miles of waterways, protecting the physical, mental, and emotional health of the state's children. It also became the first state to include climate change curriculum in schools.
Environmental factors (such as air pollution and unsafe drinking water) take the lives of 1.7 million children under five years of age every year.
16,000 premature births in the US each year are attributable to air pollution.
60% of acute respiratory infections in children worldwide are related to environmental conditions.
Children under five are expected to bear 88% of the global burden of disease due to climate change.
500,000 US children ages one to five have blood lead levels above where Centers for Disease Control calls for public health action. There is no safe level of childhood lead exposure, which can cause behavioral, learning, and developmental issues, and even death.
What can you do to participate in CEH Day 2023 and protect the health of future generations? It starts with understanding the basics—that all children deserve clean air, clean water, safer food and consumer products, and healthy places to live, learn, and play.
To learn more and get involved in CEH Day, visit the event website. For more information on Children's Health and the Environment, watch our Children's Environmental Health Series.
Topics