Story
Getting Schooled in Air Quality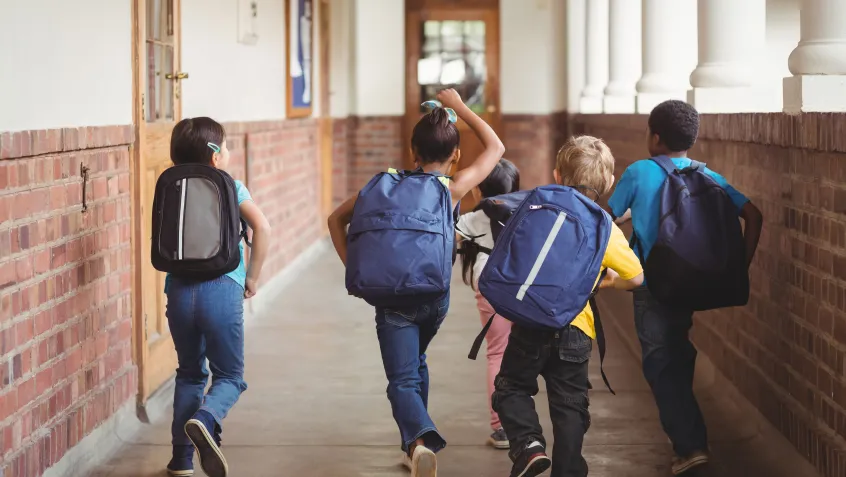 Across the nation, school bells are ringing in a new year of lessons, labs, lunches, and learning as students of all ages gather together in the more than 129,000 public and private educational institutions serving children in the United States. However, the kids aren't the only ones who will need to be doing some homework this year: if you have a child attending school, study up on the air quality to which your student is exposed while they're in and on their way to school—their health is one of the first school supplies students need in order to do well in class!
With a full day of classes possibly coupled with before or after school child care, tutoring, clubs, and activities, students can spend the majority of their weekdays inside of the school building and on school grounds, and these areas can sometimes house hidden threats to your child's wellbeing.
The US EPA has found that indoor levels of pollutants can be two to five times higher than levels found outdoors, with extreme cases yielding levels of pollutants more than 100 times higher than outdoor levels. With most Americans spending 90% of their time indoors, indoor air pollution is consistently ranked by EPA as among the top five environmental risks to public health, with potential issues stemming from the presence of dust, mold, radon, secondhand smoke, pests, air intake from the outside, carbon monoxide, lead, and even byproducts of the building materials used in the structure.
Results from a 2014 survey from the National Center for Education Statistics estimated that the average date of construction for the main US schools was 1959. That means that the average age of the school buildings just clocked in at 60 years old, and about half of these structures have been reported to have problems with indoor air quality. These pollutants can trigger allergic reactions, fatigue, headaches, wheezing, respiratory issues, and more in exposed children. For those 1 in 13 school-aged children with asthma, poor indoor and outdoor air quality can trigger asthma symptoms, contributing to the asthma's role as the leading cause of school absenteeism due to chronic illness.
You can help improve the air quality in and around your child's school by reducing the amount of pollutants your release into the air each day. Instead of driving just your child to school, see if there are classmates in your neighborhood who may want to join a carpool, reducing the number of individual vehicle trips to and from the school building. Live close to the school? Try walking with your child to school, or if they're old enough and the path is safe, encourage them to walk or bike instead of driving! 
Sources:
Topics