Story
Cost Saving Holiday Travel Tips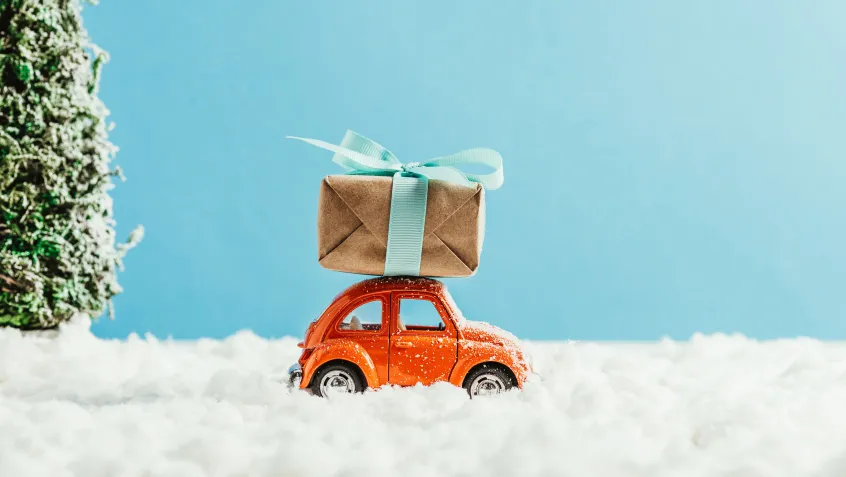 Did You Know?
More than one-third of Americans are expected to travel this holiday season.
Around 90% of holiday travelers use automobiles to reach their destination. Air travel accounts for about 6%.
The US transportation sector accounts for approximately 29% of total US greenhouse gas emissions.
AAA predicts that nearly 112.5 million travelers will take to the nation's runways, roads and rails for the year-end holidays. This represents a 4.4% increase over last year and the most since AAA has been tracking holiday travel. Most travelers use vehicles as their main mode of transportation during this time and can reduce their impact on the environment by following these tips:
Avoid aggressive driving. Aggressive driving, such as speeding, rapid acceleration, and hard braking can lower your highway gas mileage by up to 33%. 
Avoid high speeds. Every 5 mph above 50 mph is like paying an extra $0.25 per gallon of gasoline.
Pack light. An extra 100 pounds in your car could increase costs by $0.07 per gallon of gasoline.
Place items inside the car, rather than on the roof. Traveling with your luggage inside the car or trunk rather than on roof racks can increase your fuel economy by 5% or more.
Carpool. Sharing rides saves you money, reduces emissions, and reduces traffic on the roads.
Check tire pressure. Inflate your tires to the pressure recommended in your owner's manual to improve gas mileage by up to 3.3%.
Replace clogged air filters. Replacing clogged air filters on older cars with a carbureted engine will improve your gas mileage by as much as 10%.
Learn More
As you are traveling around the country this holiday season, find out what animals are also on the move through NEEF's new Animal Migration Activity Gide, perfect for exploring the topic with young learners through fun at-home activities!
Sources:
Topics