Story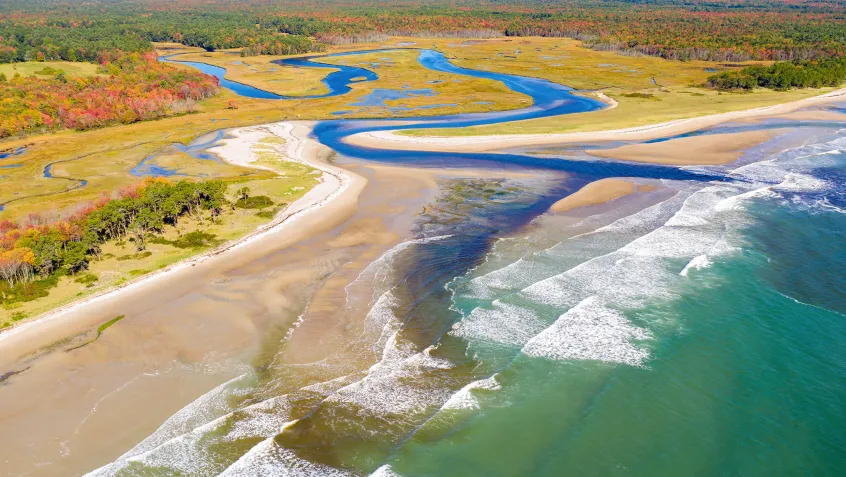 Water: it's essential to life on Earth … and often taken for granted. When was the last time you thought about where water comes from when you turn on the faucet at home?
Unfortunately, there are parts of the world that do not enjoy the same easy access to this critical resource. In fact, UNICEF and the World Health Organization (WHO) estimate that 2.2 billion people worldwide—that's one in three—live without access to safely managed drinking water.
World Water Day is celebrated every March 22 to call attention to this issue. It's a day to learn about responsible water use so that together we can collaborate on solutions.
The Connection Between Water and Public Health
According to the United Nations (UN), in 2017, only 60% of people around the world had access to soap and water at home—necessities for handwashing to prevent the spread of the coronavirus.
Research shows that rising temperatures increase the risk of diarrheal diseases like typhoid and cholera. People who live in regions with drought conditions are at higher risk for these diseases because they often have to resort to unsafe water when better water sources dry up.
While diarrheal diseases are rare in the United States, they sicken millions and kill an estimated 257,400 people each year in economically-disadvantaged countries. In 2017, the WHO, Centers for Disease Control and Prevention (CDC), and other international partners launched Ending Cholera: The Global Roadmap to 2030, with the goal of reducing cholera deaths by 90%.
Water and Sanitation for All
In July 2010, the UN General Assembly recognized the human right to water and sanitation. Every person needs between 10 to 30 gallons of water a day. That water needs to be safe, easily accessible, and affordable.
The UN further highlighted water's role in poverty reduction, education, and peace in Goal 6 of its 2030 Agenda for Sustainable Development. But even today, countries around the world face growing challenges linked to water scarcity and pollution.
Data from the WHO show that regional disparities are stark, with sub-Saharan Africa facing the biggest challenges to gaining adequate water access and hand washing facilities. Lack of fresh water also makes the poorest countries more vulnerable to climate change and water scarcity. The UN warns that unless progress speeds up substantially, Goal 6 targets are not on track to be met by 2030.
What You Can Do to Protect Water Resources
The CDC suggests several easy ways you can help protect America's water resources:  
    Wash your hands often to stop the spread of germs 
    Avoid wasting water by turning off the tap when you're not using it 
    Increase your local community's awareness of water quality and availability by learning more about global water, sanitation, and hygiene (WASH) issues 
You can also get involved by joining the EarthEcho Water Challenge, an international program that launches on World Water Day and runs through December. Conduct basic monitoring of your local water resources using EarthEcho's simple test kit. Then, share your findings in their online database and on social media using the hashtag #MonitorWater. 
NEEF Water Education Activities
The better we understand our essential water resources, the better we can protect them. 
Download NEEF's Water Quality Backyard Activity Guide to explore the topic of water quality in more depth. These resources can be used in school or at home. Build your own mini water cycle and learn how pH levels are used to measure water quality.
Next, complete the NEEF Watershed Sleuth Challenge to earn badges while learning about your local watershed. Where does the water come from? Where does it go? What does it do along the way? Learn actions to take to protect your community's water resources.
World Water Day is an opportunity to learn more about the global water challenges—and work to ensure our water values and actions are aligned at home. 
Topics