News
International Paper Partners with NEEF to Sponsor Multiple Events for National Public Lands Day
National Public Lands Day (NPLD) is the largest single-day volunteer effort for America's public lands. Each year, volunteers of all ages and abilities work with land managers to complete service projects like building trails, planting native and removing invasive species, and collecting trash. Through these projects, volunteers learn more about public lands and the environmental, economic, and health benefits they provide. NPLD is also designated as a Fee-Free Entrance Day for most national parks, monuments, and recreation areas across the country.
With funding from International Paper, NEEF will provide 17 sponsorships of $2,200 ($37,400 total) to NPLD sites near International Paper facilities for conservation and educational activities. This funding will support public lands sites in planning high-quality events, purchasing tools and equipment, developing educational activities, and engaging volunteers in improving community spaces.
International Paper employees have been invited to volunteer at sites in their communities, providing them with the opportunity to connect with nature for conservation, recreation, and health. This Saturday, September 28, volunteers will join the local McKenzie Watershed Council to host the fifth annual Salmon Celebration in Blue River, Oregon, just east of International Paper's Springfield Mill facility.
Volunteers will help staff booths at the event, including water quality testing demonstrations, an interactive stream table, educational resources on aquatic macroinvertebrates, and various arts and crafts activities for families. The Salmon Celebration also provides the public with the opportunity to view wild salmon spawning, as well as highlighting the work being done to protect and restore the McKenzie River.
Image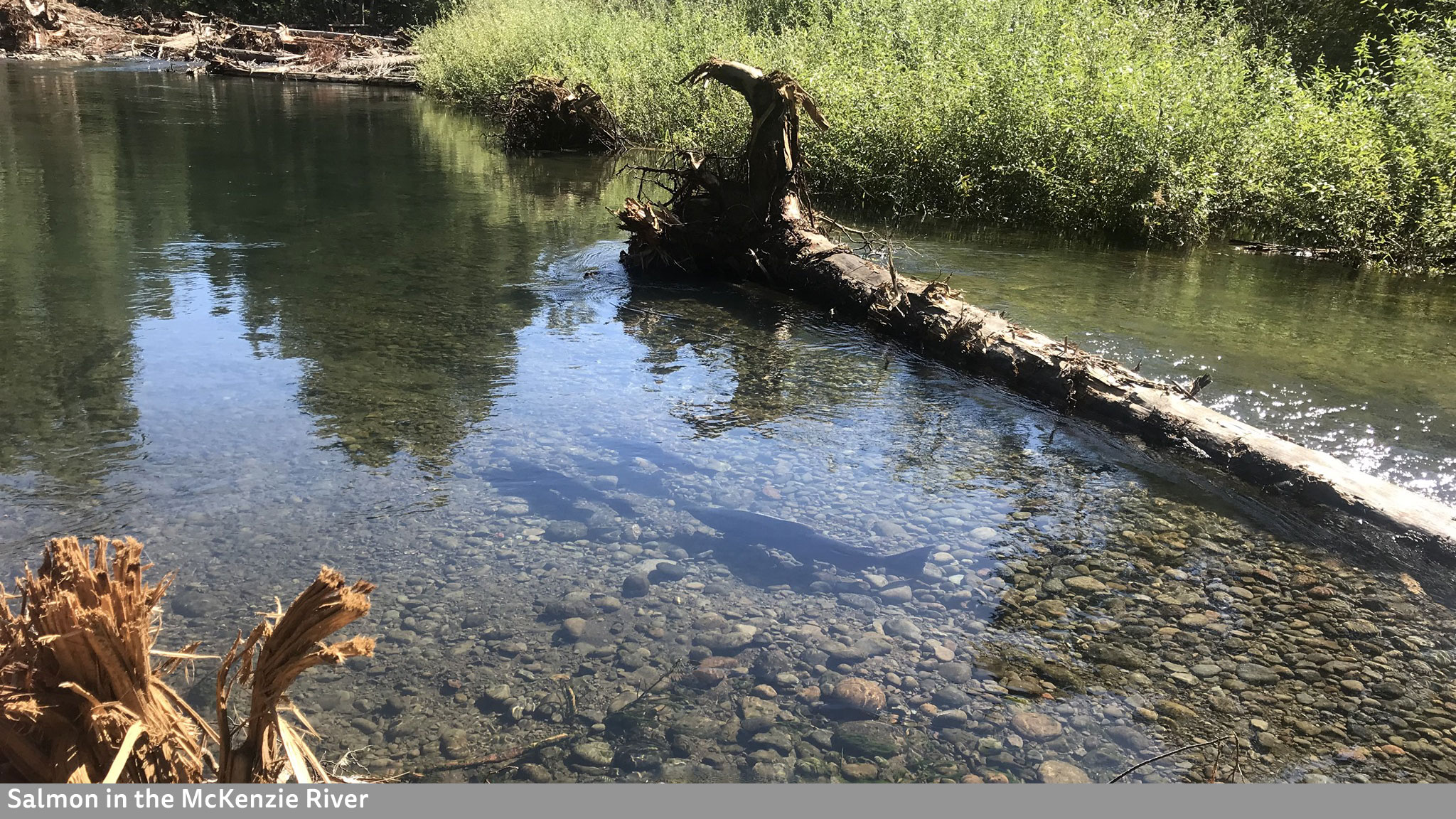 Volunteer projects like the McKenzie River Salmon Celebration contribute greatly to the improvement of sponsored public land sites and showcasing the value public lands have to communities both near and far. By combining this project with NEEF and NPLD, International Paper and their employees will join a nationwide movement that provides significant benefits to US public lands: In 2018, 113,055 volunteers at 1,176 NPLD sites contributed 452,220 hours of service worth approximately $11 million.
"Our collaboration with NEEF enables our employees to contribute to the health of the communities and parklands where they live and work," said Dr. Alissa Campbell Shaw, senior manager, community engagement, International Paper and International Paper Foundation executive director. "Our entire business depends on the sustainability of forests; we will continue to lead the world in responsible forest stewardship to ensure healthy and productive forest ecosystems for generations to come."
Other events International Paper is sponsoring across the country for NPLD 2019 include a lake and trail cleanup at Holliday State Park in Appomattox, Virginia, park maintenance at Vicksburg National Military Park in Vicksburg, Mississippi, and trash pick-up at Whittier Narrows Nature Center in South El Monte, California.
Each of International Paper's 17 sponsored sites will have until February 2020 to make use of sponsorship funding. While a portion of this funding must be used to support NPLD events, these public land sites will be free to use any remaining funds for supplementary conservation and educational projects.
In addition, land managers at each site will fill out a post-NPLD survey to capture information about each event, including number of trees/native plants planted, miles of trail maintained, pounds of trash collected, etc. These surveys will be submitted to NEEF in order to compile a final impact report for this initiative.