Story
NPLD Skill Building Webinar Series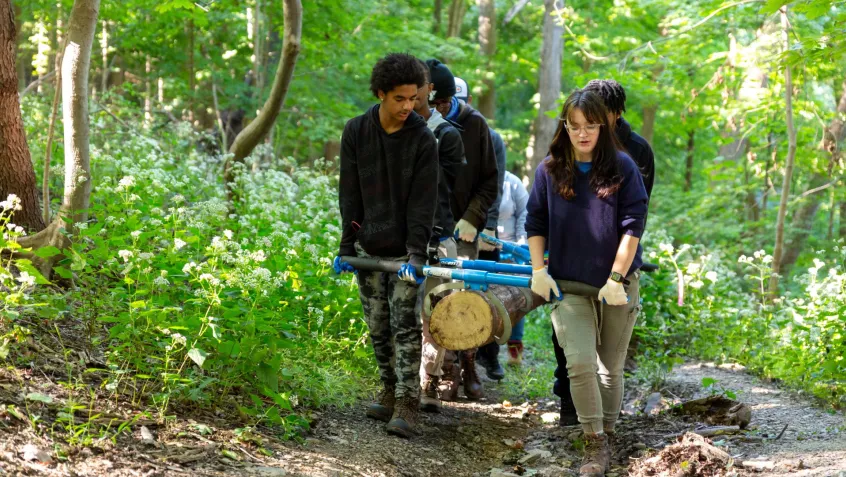 For over 25 years, the National Environmental Education Foundation (NEEF) has coordinated National Public Lands Day (NPLD), the nation's largest single-day volunteer effort for America's public lands. 
The pandemic took a toll on volunteer efforts over the last two years, and we are all excited to get back out and give back together!  This year, more than 75,000 volunteers are expected to join in park and river clean ups, trail maintenance, tree planting, and invasive species removal projects, as well as hikes and other fun activities at public lands sites throughout the country. 
With that in mind, NEEF offered this Skill Building Webinar Series to provide a refresher on NPLD event planning and promotion as well as share valuable insights from our partners on creating a memorable and impactful experience for volunteers. 
Watch Now
Spread the Word: Promoting Your NPLD Event
August 30, 2022, 1-2 p.m. ET
Our panel shares tips and best practices to understand the most effective promotional channels, attract a diverse audience, and drive your NPLD event registration.  
Speakers

More Than a Clean-up: Adding Variety to Your NPLD event
August 11, 2022, 1-2 p.m. ET
NPLD is an excellent opportunity to incorporate other stewardship activities into your day. What types of activities can enrich your event and increase awareness around other topics, like health, diversity, and art? How can you organize them? Speakers will address these questions and more.
You'll learn:
Insights and recommendations on how to organize events that bring together a passion for conservation, music, food and culture.
Tips for designing an event that helps make public lands more inclusive for families who utilize adaptive bicycles, wheelchair roll, or have children.
How individual action contributes to the collective.
Speakers
Image

Giving Back Together: A Refresher
July 21, 2022, 1-2 p.m. ET
It has been a while since some public land sites have been able to hold in-person volunteer activities. Whether this NPLD is your first or fifteenth, we'll share some tips, tricks, and suggestions for holding a successful event and learning from mistakes.
You'll learn:
How to align your event, public land needs, and your volunteers
What types of activities might need permits or permission
Approaches to the shifting COVID landscape
Things to avoid when planning an NPLD event
 
Speakers

Topics