Resource
Climate Superstars Challenge Educator Guide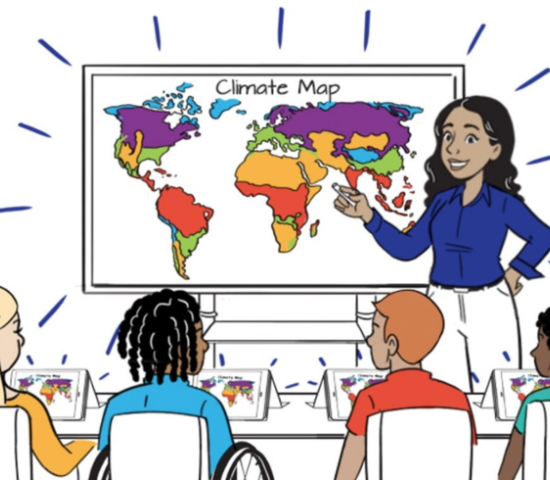 The Climate Superstars Challenge Educator Guide aims to present educators with a collection of learning activities that can be used individually or as a series to complete the contest or supplement approved curricula. 
The Guide offers resources to help educators incorporate challenge tasks into their lesson plans. The Guide contains supplemental material to give each task context, offer lesson suggestions, and provide additional information on subject matter.
This collection of learning activities is designed for middle level grades. It can also be adapted for use with upper elementary or secondary grade levels. Some activities include extension resources beyond middle school grade levels as examples.
The tasks that comprise the Climate Superstars Challenge can be accomplished in a variety of ways (e.g. as stand-alone activities, as extensions of approved curriculum, as homework, etc.). 
Resource Type
Topics