Resource
Recruiting and Engaging Volunteers for National Public Lands Day Events: Strategies for Success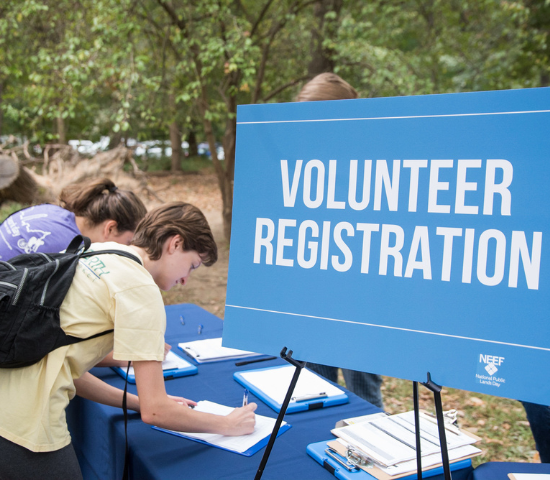 In July 2023, NEEF hosted experts from Bureau of Land Management, Friends of Saguaro National Park, and Texas A&M University for a webinar that explores effective strategies for recruiting and engaging volunteers for National Public Lands Day events. Discover how to attract and engage dedicated individuals who will make a lasting impact on the environment. Through insightful discussions and practical tips, this webinar will equip you with the knowledge and tools to create meaningful volunteer experiences beyond environmental cleanups. 
Webinar Recording:
Viewers will: 
Learn how to identify and target potential volunteers for National Public Lands Day events.
Gain insights into developing compelling recruitment materials that resonate with volunteers.
Discover methods for providing meaningful experiences that deepen volunteers' understanding of the environment and cultivate a sense of stewardship and responsibility.
Gain strategies for recognizing and celebrating volunteer contributions to encourage ongoing engagement and involvement.
Explore opportunities for extending volunteer engagement beyond National Public Lands Day events and fostering a lasting connection to environmental causes.
Intended Audience: Volunteer coordinators on public, state, and local lands, Non-profit organizations that host volunteer events. 
Speakers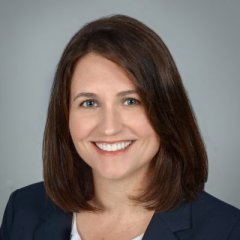 Angela Seaworth
Instructional Assistant Professor and Director of Philanthropic Initiatives and Capacity Building, Center for Nonprofits and Philanthropy at Texas A&M University
Angela has more than 20 years of multifaceted experience in the nonprofit sector as a professional fundraiser, consultant, and professor. For the past decade, Dr. Seaworth has focused on advancing the field through nonprofit education and research. She founded the Center for Philanthropy at Rice University and taught graduate courses at the University of Notre Dame. Through her private consulting at Seaworth Nonprofit Solutions, she runs capacity-building models for three communities in Texas, helping nonprofit leaders from nearly 80 organizations improve their sustainability and uplifting the nonprofit sector in Amarillo, Richmond, and East Texas.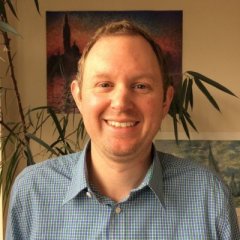 Fred Stula
Executive Director, Friends of Saguaro National Park
Fred has been the executive director of Friends of Saguaro National Park since 2017, where he furthers the mission to help preserve, protect, and enhance the fragile environment and unique cultural heritage of the Sonoran Desert at Saguaro National Park. Prior to this role, he was a Committee Clerk and Legislative Aide at the Connecticut General Assembly from 2004 to 2011 and the Director of Development, Public Policy, and Communications at Harc, Inc. from 2012 to 2017. Fred holds a bachelor's degree in Political Science from Sacred Heart University in Fairfield, Connecticut, and a master's degree in Public Administration with a focus on Nonprofit Management from the University of Arizona in Tucson, Arizona.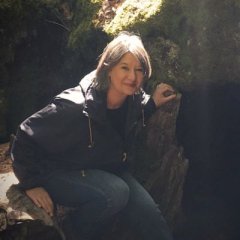 Maya Fuller
Outreach Specialist, Bureau of Land Management (BLM) Oregon-Washington
Maya is located in the BLM Oregon State Office as the State Lead managing the region's Youth, Education, and Volunteer Programs. Maya has worked in a variety of capacities for the BLM since 1998, including at the field level and national headquarters. She is responsible for promoting and coordinating policies, programs, and activities throughout Oregon and Washington to increase public engagement, especially youth and volunteers, in federal lands management. She has a Bachelor's degree from the University of Oregon in Environmental Studies and Planning, Public Policy and Management, and earned a Master's in Public Administration degree from the Hatfield School of Government at Portland State University. Maya enjoys spending time with her husband and two sons, hiking, camping, and exploring new places.
Resource Type
Topics