Story
Make and Practice Your Hurricane Plan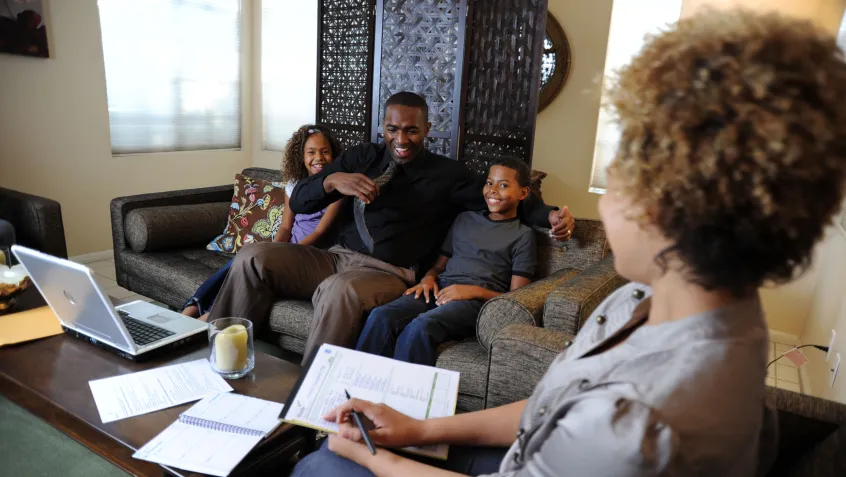 If a hurricane hits, are you ready for it?
In the midst of hurricane season (June 1 to November 30), it's smart to think about your family's safety by making hurricane preparations. Perfect timing! Make an emergency plan now, since September is National Preparedness Month (NPM).
According to the National Oceanic and Atmospheric Administration (NOAA), experts predict nine to 15 named storms (winds of 39 mph or higher) in 2019, of which four to eight could turn into hurricanes (winds of 74 mph or higher). It only takes one devastating hurricane to wreak long-term havoc with potentially deadly consequences.
Get inspired by NPM's theme this year (Prepared, Not Scared. Be Ready for Disasters) and make your hurricane preparation plan now, before disaster strikes. You don't want to be scrambling in the middle of a storm when you might lose power, not have cell access, or get separated from your family members. Instead, take advantage of the calm before the storm by taking key safety precautions. You'll need to plan how to protect your property and keep your family (including your pets) safe, among other action items. And, you'll need to establish how you'll communicate with one another, pinpoint a convenient family meeting place, and plan how to reconnect if you get separated.
According to Ready.gov, you can follow these four simple steps.
Step 1: Create an emergency plan by discussing these key questions with your family.
Step 2: Consider your family's specific needs.
Every household looks different, so your emergency plan needs to reflect your specific circumstances. Do you live alone or with others? Do you have small children, pets, or service animals? Does anyone in your home take medications or use durable medical equipment? Do you own your own business or work from home? You'll need to tailor your plan and your supplies to your lifestyle and daily needs.
Step 3: Complete a Family Emergency Plan.
No need to start from scratch when drafting a plan. Simply download this Family Emergency Communication Plan and use it as a template to map out your own plan. It includes an extensive checklist and provides space to fill in important information such as local and out-of-town contacts, insurance policy details, school information, and more.
Step 4: Practice your plan with your family.
Go over the plan with your family, and do a dry run to ensure everyone knows what to do.
Learn more about what to do before, during and after a hurricane.
Topics