Story
Nature-Based Solutions Help Parks Adapt to Climate Change and Support Healthy Communities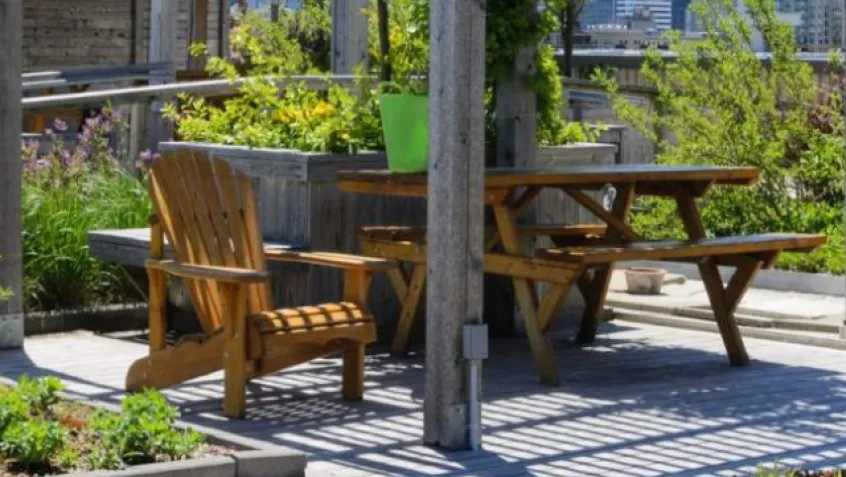 The Connection Between Parks and Health
Public lands have long been a place to enjoy the many benefits of reconnecting with nature—dating all the way back to the days of Stephen T. Mather, the first director of the National Park Service (NPS). 
"The founders of our park system saw health as central," said Capt. Sara Newman, NPS Director of the Office of Public Health. "We know that going into nature makes us more creative, happier […] even more generous. There are hundreds of examples of how parks are a health resource."
Newman is a Captain in the US Public Health Service (PHS). For more than 100 years, the PHS has collaborated with other federal, state, tribal, and local agencies to protect the health of the nearly 300 million visitors, 20,000 employees, and 300,000 volunteers who spend time in the parks each year.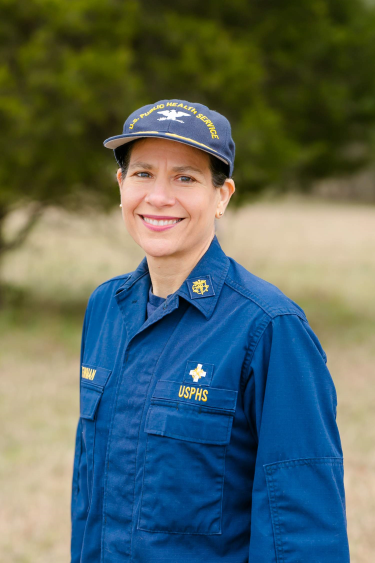 Today, climate change presents a new type of health challenge for the parks. The first step to ensuring that people can continue to experience the health benefits of being outdoors is providing access to thriving green spaces. To build resilience and mitigate further damage, parks and communities are increasingly turning to nature-based solutions.
What Are Nature-Based Solutions?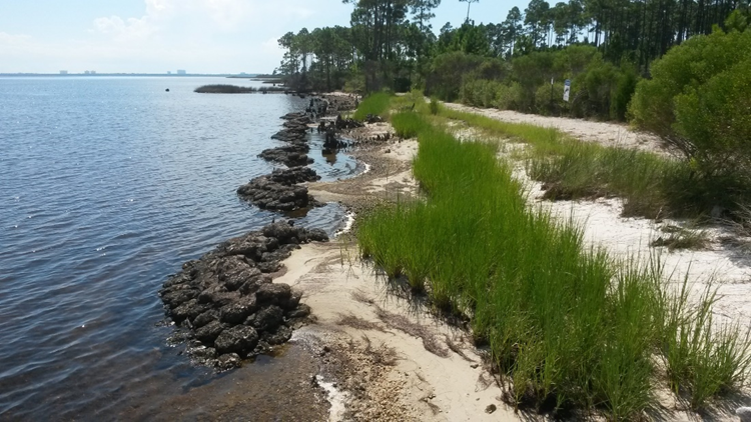 Nature-based solutions (also sometimes referred to as "green infrastructure") are actions that communities can take to address environmental concerns, adapt to new climate hazards, protect biodiversity, and ensure people have access to safe food and water. These adaptations help maximize the environmental, economic, and social benefits of parks.
Because the definition of nature-based solutions is so broad, it can be hard to conceptualize. Some common types of green infrastructure include installing riparian buffers to minimize flooding, protecting living shorelines like marshes and reefs to reduce erosion and stabilize coastlines, and building green roofs, and gardens, and planting trees to cool down urban neighborhoods.
Here are a few examples of nature-based solutions already at work in our nation's parks:
At Assateague Island National Seashore in Maryland and Virginia, pollution from asphalt parking lots was a persistent problem due to recurrent flooding. To address the problem, the park replaced the asphalt with clay and clam shells, natural materials that do not harm the environment and are actually less expensive.
The Golden Gate Recreation Area's Alcatraz Island uses a rainwater harvesting system to irrigate its historic gardens.
The De Soto National Memorial in Florida recreated a "living shoreline" by planting mangrove and oyster beds to reduce coastal erosion and protect the area's estuarine habitat.
Nature-based solutions don't have to be complicated. They often represent a "back to basics" approach, taking cues from nature to address new problems. And they are definitely not one-size-fits-all. NPS is reviewing many different opportunities to incorporate green infrastructure across the park system, such as their Climate Friendly Parks Program, with more than 140 parks committing to develop and execute their own Climate Action Plans.
"Our parks are so diverse. What we need in Acadia is far different from the Everglades. Each has their own particular problems and solutions," said Capt. Newman.
Health Benefits of Nature-Based Solutions
Nature-based solutions offer health benefits by providing opportunities for visitors to safely recreate, relax, and recharge. They also protect important cultural resources that provide us with a sense of place and connection to history.
NPS launched the Healthy Parks Healthy People program in 2011 to help people learn more about how parks can be gateways to good health for both people and the planet. The initiative is guided by 10 principles, seven goals, and one vision—for parks to contribute to a healthy, just, and sustainable world. Nature-based solutions can be tools to achieve health equity through environmental justice, something that has been made all the more critical due to climate change.
"We know that a person's zip code can be a better predictor of their health than their genetic code," said Capt. Newman. "We need to ensure that everyone has the opportunity to enjoy the same access to outdoor resources."
You Can Make a Difference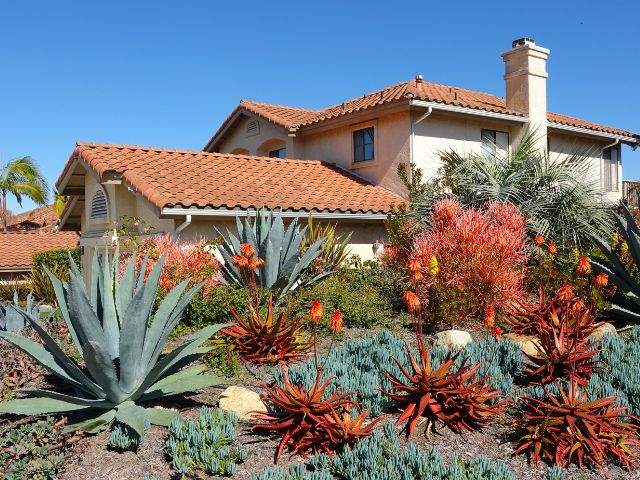 Capt. Newman encourages people to learn more about nature-based solutions and think about actions that they can take in their communities to address the threat of climate change—no matter how small they may seem.
"It is the little things you do in your area of influence that bring the greatest impacts," said Capt. Newman. "Those changes matter."
Changes can be as simple as switching to a natural pest control method in your backyard garden or biking to work instead of driving. You can go even further by thinking about your community's natural resources. Are they accessible to all? What is needed to help your local green space adapt to climate change threats like rising sea levels, wildfire risk, or extreme heat?  Capt. Newman said that parks face many competing demands for resources. Community engagement can be the key to moving a project forward. 
It's also a good idea to look for opportunities to get kids involved so they can see firsthand the impact of conservation early on. Capt. Newman, who serves on NEEF's Ex-Officio Board, said the organization's youth outreach makes a difference: "When kids understand the value of our natural resources, they take that with them in their lives no matter where they go."
Learn More About Health and Nature-Based Solutions
Learn more about how nature-based solutions can help parks and communities build resiliency and discover ways to get involved with these resources.
Nature-Based Solutions Resource Guide: Published in November 2022, this compilation contains 30 examples of ways that federal agencies have implemented nature-based solutions and links to a wide range of technical assistance.
ParkRx Day: Mark your calendar for April 22, 2023, the next Park Prescription (ParkRx) day held during National Park Week. This annual event (one of several fee-free days each year) promotes the growing movement of healthcare providers referring patients to parks to improve health and wellbeing. "This event reminds us of the tremendous opportunities that exist to utilize green spaces for health," said Capt. Newman.
2023 Biodiversity Conservation Grant: With support from Toyota Motor North America, NEEF is currently offering $200,000 in grant funding for shovel-ready projects to support pollinator habits on public lands. Green infrastructure can be used to create, restore, or protect pollinator habitat that strengthens biodiversity. The application process closes on March 10, 2023. You can read more about last year's awardees here.
Topics