Story
EE and the Common Core Standards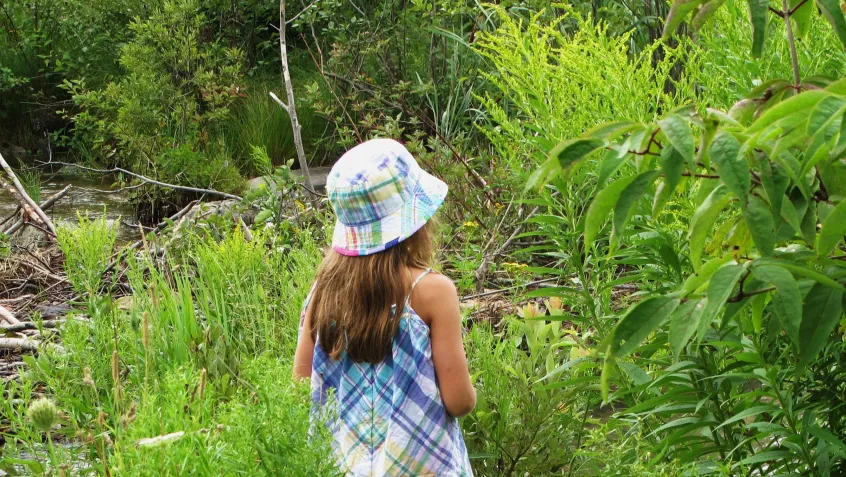 Meeting Common Core Language Objectives through Environmental Education
The Common Core State Standards are a set of Mathematics and English Language Arts standards that aim to provide a consistent, clear understanding of what students are expected to learn, so teachers and parents know what they need to do to help them. These rigorous, universal standards have been adopted by 41 states, the District of Columbia, four United States territories and the Department of Defense Education Activity.
The standards are designed to be robust and relevant to the real world, reflecting the knowledge and skills that young people need for success in college and careers. Environmental education is often celebrated as a way to make other school subjects rich and relevant and can encourage students to become 21st century problem-solvers. As evidenced by our Greening STEM initiative, not only does the environment provide real-world applications for a broad range of core subject areas, the need for sustainable solutions to environmental challenges is opening many new career pathways for today's students.
There are many ways that environmental education (EE) can reinforce English Language Arts learning objectives. The Common Core standards provide educators with an excellent opportunity to use environmental education to provide an engaging context for the development of English Language Arts (ELA) skills.
Reading
According to the Common Core ELA standards, students are expected to build knowledge, gain insights, explore possibilities and broaden their perspective through reading. Fiction and nonfiction books on a range of topics including nature, the environment and sustainability can tie reading objectives to interesting and relevant themes that affect everyday life.
Writing
Two of the Common Core objectives for writing state that 1) students will be able to write logical arguments based on substantive claims, sound reasoning, and relevant science and 2) students will be able to conduct research – both short, focused projects and longer-term in-depth research. Both of these are crucial components of scientific study, including investigations of the natural environment. Students can write essays on the topics of the environment and sustainability, such as the change in land use over the past 100 years. Students can also write research papers dealing with local or global environmental challenges, such as deforestation, climate change and air and water quality.
Speaking and Listening
The Common Core ELA standards state that students will gain, evaluate, and present increasingly complex information, ideas, and evidence through listening and speaking. In order to meet this standard, class discussions or organized debates could be centered on environmental issues, for example: "Should potentially environmentally-harmful pesticides be used to control outbreaks of disease-causing insects?" Other opportunities to use EE to meet speaking and listening standards include formal presentations and small group discussions of sustainability issues such as green building.
Language
According to the Common Core ELA standards, students will grow their vocabularies through a mix of conversations, direct instruction, and reading. There are many rich, new vocabularies that can be discovered discussion and research of environmental topics as well as through environmental and nature-themed reading materials.
Media and Technology
Skills related to media use (both critical analysis and production of media) are integrated throughout the Common Core ELA standards. Environmental education offers many opportunities for developing media skills. One example is to engage students in analysis and discussion of movies and TV series with environmental themes, such as An Inconvenient Truth, Planet Earth and The Lorax. Students can further develop their media skills by producing their own documentaries or webcasts on topics of local environmental concern – or even make fun videos to illustrate a point.
Topics