Story
Grab Your Free Asthma Training & Tools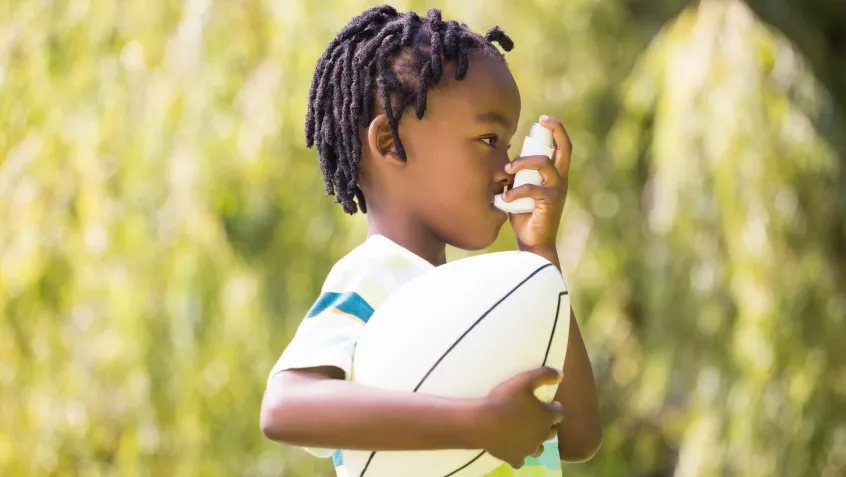 Your child's favorite stuffed animal may be their worst enemy. Sleeping with Buttercup the teddy bear may be provoking nighttime asthma attacks. However, identifying Buttercup as the culprit isn't always easy.
NEEF's Pediatric Asthma Initiative was developed in collaboration with the Centers for Disease Control (CDC) to assist pediatricians and clinicians identify a range of environmental asthma triggers and develop intervention strategies. This free, one-hour training course provides tools, resources, and an "environmental questionnaire," a check list of all potential irritants.
"NEEF's guidelines deliver critical information and resources doctors need to provide quality care for children with asthma. But having the information simply isn't enough," said Vernessa Perry, NEEF's health and wellness program director, during her presentation to the Pediatric Associates of Alexandria in early 2019. "NEEF's training offers practical steps that are easily incorporated and reinforced in clinical settings."
Dr. Samantha Ahdoot, MD, was among the healthcare providers at the presentation. "I think it's going to be very easy, and very valuable, for us to use that environmental questionnaire," she said. "If we can walk into a room, see the form and say, 'Oh you have 50 stuffed animals and you only wheeze at night, maybe it's because your bed is filled with dust from all these stuffed animals.' I think it's hard to get to that level of detail without this questionnaire."
Ahdoot is part of NEEF's network of "Asthma Faculty Champions." Comprised of physicians and clinician faculty members at leading academic institutions and private practices, the Asthma Faculty Champions use the train-the-trainer model to disseminate NEEF's free resources and teach their colleagues how to implement them. Over 12,000 health providers have been trained using NEEF's Environmental Management of Pediatric Asthma Guidelines for Health Care Providers.
"We all want better health outcomes for our children," said Perry. "NEEF is positioned to help drive that change process."
As a part of NEEF's Pediatric Asthma Initiative, the Environmental History Form is already available through Cerner Corporation's electronic medical record system. This enables healthcare providers to keep track of patient information and easily transfer records to more than 27,000 facilities worldwide. Cerner subscribers can access the form by downloading the Pediatric Ambulatory Package.
For more information about NEEF's Pediatric Asthma Initiative and access to resources and materials, visit our Pediatric Asthma Initiative page.
More about NEEF's free, accredited, online course, visit our course registration page.
Topics