Story
A Statement from NEEF on Racial Inequality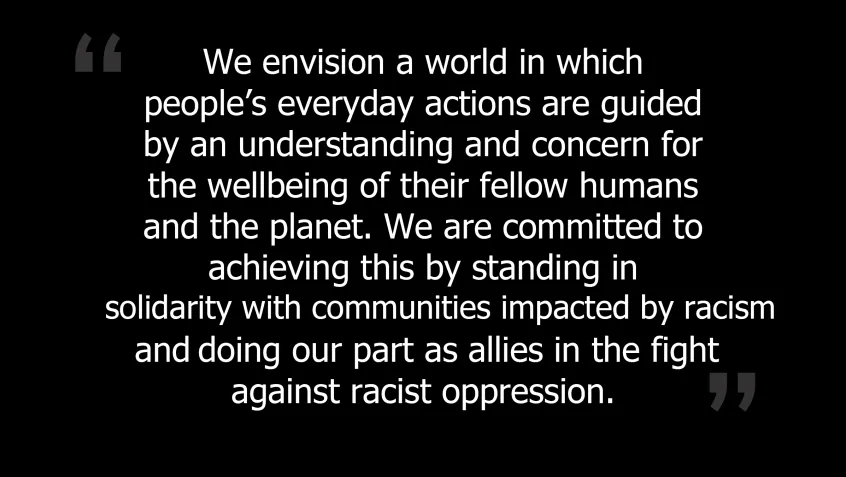 At NEEF, our mission is to make the environment more accessible, relatable, relevant, and connected to the daily lives of all Americans, and we abide by this commitment in our programs and culture. We denounce racial inequality, and we cannot truly fulfill our mission until all Americans, regardless of their skin color, feel safe and protected wherever they are.
We envision a world in which people's everyday actions are guided by an understanding and concern for the well-being of their fellow humans and the planet. We are committed to achieving this by standing in solidarity with communities impacted by racism and doing our part as allies in the fight against racist oppression.
While we do not have all the answers to solve the problems caused by systemic racism, we can use our platform and the tools readily available to us—education and empathy—to chip away at the foundation of ignorance and intolerance in America. As a non-profit organization, we recognize we must play an active role in the conversations and decisive actions necessary to eliminate racism and racial inequities in our communities.
(This statement has been updated from its original posting in 2020)
Topics