Story
Increasing Accessibility Makes the Outdoors Open for All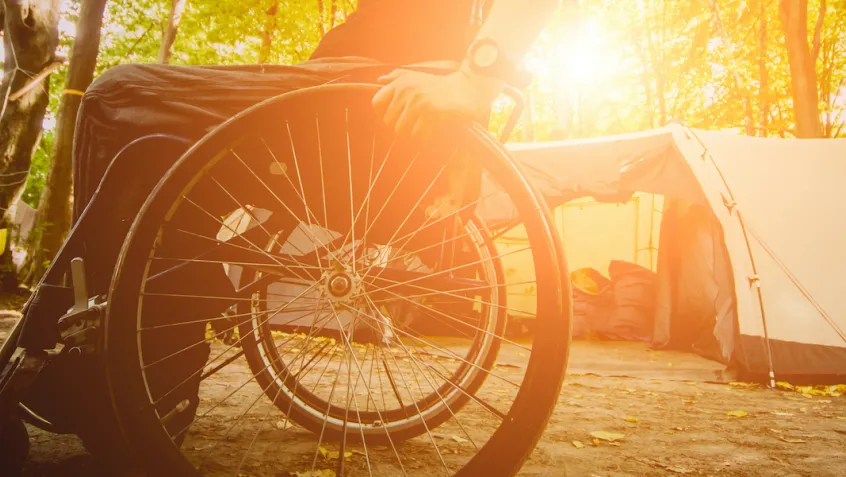 July 26 marks the anniversary of the Americans with Disabilities Act (ADA), a civil rights law that prohibits discrimination based on disability. The purpose of the ADA is to guarantee equal opportunity for people with disabilities in accommodations, employment, transportation, and other areas of public life.
Since becoming law in 1990, the ADA has made a huge impact for the millions of Americans who live with mobility, visual, hearing, cognitive, or other disabilities. Even if you yourself do not have a disability, you have most likely benefited from the ADA in some way—such as ADA-required sidewalk ramps when pushing a stroller or pulling a suitcase.
Outdoors for All?
America's public lands are for everyone, regardless of ability. But despite the ADA and nationwide efforts from federal agencies to expand access to people with disabilities, the reality is that many trails, beaches, and campgrounds are not inclusive to all—yet. Accessibility challenges range from pathways that aren't wide enough for a wheelchair to lack of closed captioning on video exhibits and maps that are not offered in a tactile or audio version for people who are blind or have low vision.
In 2012, the National Park Service's Accessibility Task Force established specific strategies to make parks and programs accessible to a broader range of audiences and embrace greater inclusivity. This challenge is critical, especially considering the fact that at least 28 million people with disabilities visited national parks in 2015—a number that has likely grown since then.
The US Forest Service has also issued recommendations to improve accessibility on its lands. So far, more than 4,500 miles of trails on national forest land comply with accessibility standards. These agencies continue to work toward the goal of independence, integration, and dignity for all visitors.
Advancing Accessibility on Public Lands
Image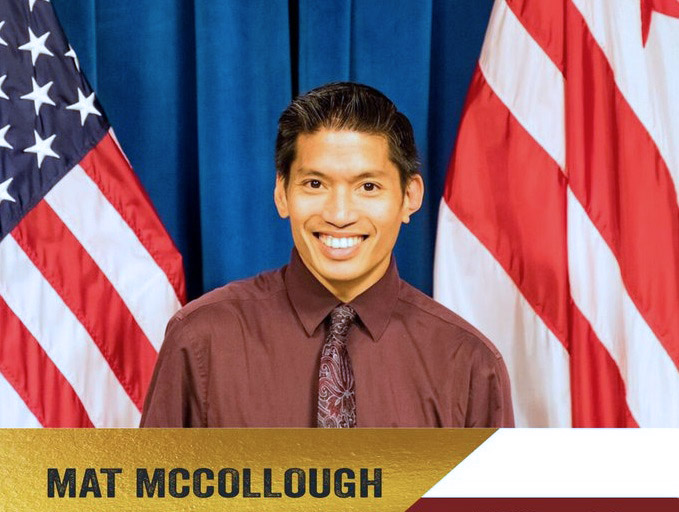 NEEF reached out to Mathew McCollough, Director of the Washington, DC Office of Disability Rights, for his perspective on accessibility in the outdoors. Diagnosed with cerebral palsy at a young age, McCollough's career in public service has focused on advancing the independence, productivity, and inclusion of people with disabilities.
Q: Overall, what does accessibility in outdoor spaces mean to you?
A: It's really the last frontier when it comes to the ADA. Progress has been made at our national parks, but we still have a long way to go. Parks need to help people with disabilities have access to the information they need to decide if they want to experience a particular trail or not, for example.
Natural environments and historic buildings bring their own unique accessibility challenges. Trails need to be at least 36 inches wide to accommodate people with mobility disabilities. Some environments, like beaches, are especially challenging from a mobility standpoint. But there are ways to improve access to these areas. For example, parks can use mats that are sturdy enough to allow people who use scooters or wheelchairs to get closer to the water, or even touch it.
Q: How can we improve outdoor accessibility in our local communities?
A: The accessibility of our local parks and playgrounds is especially important. Playgrounds allow family members to interact together outdoors and serve an important role in helping kids develop social skills. But kids with wheelchairs can't access playground equipment if the right floor covering material isn't used.
I believe if we make parks more accessible, we are improving the quality of life for everyone in the neighborhood. That's because parks serve as a cultural center for the whole community, bringing together people from diverse backgrounds.
Q: Thirty-one years after the ADA was enacted, what do you see as its biggest impact?
A: Two words: community integration. The ADA provides a great opportunity for people with and without disabilities to come together.
Q: What are some barriers to public lands that people without disabilities might not recognize?
A: It starts with website accessibility. People need to be able to plan before they travel to these outdoor spaces. But those with vision or learning disabilities who utilize text-to-speech technology to help them read websites often find that park websites aren't laid out in a way that the technology can decipher. For example, if images aren't tagged correctly, the program can't tell what a map or photo means.
Another example of a way to improve accessibility at a park would be to ensure that braille is provided on all trail signage so that blind or low vision hikers don't have to depend on others to learn about the trail features.
Q: What impact has the ADA had in DC?
A: For the 30th anniversary of the ADA, DC's Office of Disability Rights visited with DC residents about how the ADA affects us all. You can read the 20 interviews we collected on our website. Additionally, two DC business owners who are deaf shared a video about the impact that the ADA has had in support of employment for people with impaired hearing.
You can also see the ADA's impact at work at The Kennedy Center for the Performing Arts' new indoor and outdoor event space called the REACH. Art is an important way to bring the community together and the REACH makes art truly accessible.
For me, the ADA represents progress in equity, opportunities, and advancement for people with disabilities. As a nation, we still have a lot of work to do in order to recognize and embrace the contributions and talents of all people with disabilities within their communities.
Learn More About the ADA and Accessibility in the Outdoors
Ready to learn more about the ADA's impact and the ongoing work toward expanding inclusivity on our public lands?
NEEF Public Lands Engagement: Focus on Accessibility - Developed in partnership with the US Forest Service, this guide provides innovative examples of using technology, events, and the built environment to create a welcoming and accessible space for everyone.
#ADA31 - Celebrate. Learn. Share. - Celebrate 31 years of progress in access and inclusion by learning more about the ADA's history and goals.
ALL IN! Accessibility in the National Park Service, 2015-2020 - The National Park Service Accessibility Task Force's strategic plan outlines the importance of improving accessibility at NPS sites, and specific tactics to make it happen.
Service Animals and Outdoor Recreation - Learn about the definition of a service animal and what is required of visitors, employees, and volunteers on US Forest Service lands.
Access Pass - If you have a permanent disability, you are eligible for a free, lifetime Federal Recreation Lands Pass that covers the entrance fees to more than 2,000 sites managed by the US Forest Service, National Park Service, Bureau of Land Management and more. Some state and local parks also offer similar passes for people with disabilities.
 
Watch the Discussion: NEEF & the National Park Service Power of Parks Webinar 
NEEF and the National Park Service have partnered for the Power of Parks for Health Roundtable Series, which examines and celebrates diversity in the outdoors and the importance of parks and public spaces in all of our lives.
In July, our panel discussed present and historical barriers to outdoor access for the Disability community, and examine an accessibility project from Sleeping Bear Dunes National Lakeshore in Michigan's Lower Peninsula, to highlight strategies and opportunities to improve access to all types of parks and public lands.
Watch the Roundtable Recording!
NEEF & Toyota: 2022 Driving Mobility on Public Lands Grant 
With support from Toyota Motor North America, NEEF opened the 2022 Driving Mobility and Accessibility on Public Lands grant. Available to nonprofit 501(c)(3) organizations, state or federal government agencies, and federally recognized tribes and local governments, the grant provided up to $20,000 for mobility and accessibility projects.
Topics