Story
Take 'em to the River (or Lake or Ocean)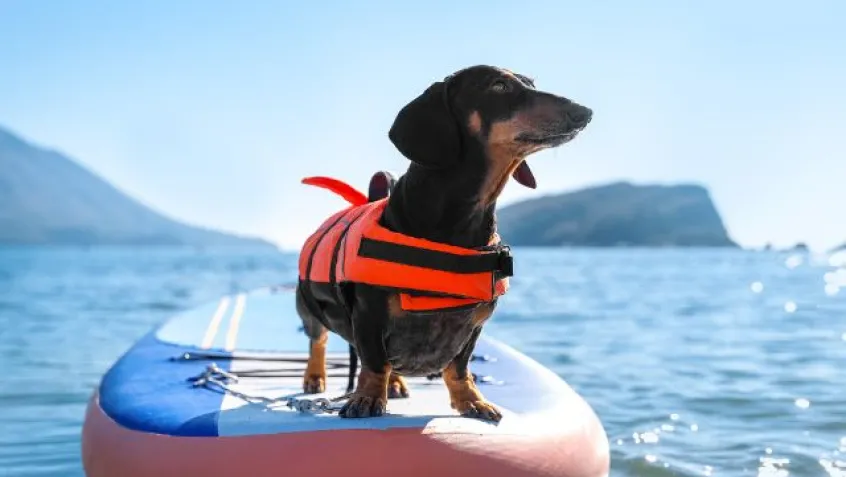 For many, June marks the kick-off of a more relaxed pace, as the school year ends, vacations begin, and people head outdoors to enjoy the warm summer weather. Why not plunge into summer by celebrating National Rivers Month in June and National Boating & Fishing Week during the first week of June?
Whether you enjoy swimming, boating, tubing, fishing, or other water-related activities, make sure you stay safe on the water, on the land, and in the sun.
Proceed with Caution: Outdoor Safety
Don't let careless behavior ruin your summer fun. By arming yourself with some know-before-you-go insights and tips, you can enjoy your time outside.
Check water quality. Concerned about bacteria levels or algae blooms? Before you head out for the day, check current water conditions at the CDC. (To protect your local waterways, follow these guidelines from NEEF.)
Think before you drink. Citing research published in Injury Prevention, the National Institute on Alcohol Abuse and Alcoholism shows that up to 70% of water recreation deaths of teens and adults involve the use of alcohol. Because alcohol can impair your judgment, lower inhibitions, increase risky behavior, and negatively affect your balance, vision, and reaction time, alcohol and water-related activities don't mix. Just like when you're on land, if you'll be imbibing alcohol, choose a designated driver (if you're boating or jet-skiing), eat plenty of food, stay hydrated with water, and drink alcohol in moderation.
Always wear a life jacket. Regardless of your swimming expertise, if you're out on the river, lake, or other body of water, wear a life jacket. Yes, even if you know how to swim.
Buddy up. Don't go out on the water alone. Bring a friend or relative with you so you can watch out for each other and help if needed. If you're swimming, stay in areas supervised by a lifeguard.
Keep insects at bay. Protect yourself against disease-carrying insects (like mosquitoes and ticks). To ward off mosquitoes, the CDC recommends applying an EPA-registered insect repellent. To avoid ticks, stay away from wooded, brushy areas with high grass (or at least walk in the path's center) and wear long socks and pants while hiking to prevent exposing bare skin. 
Know your surroundings. While being out on the open water can be exhilarating, it does bring an element of the unknown. You might be surprised to discover strong currents, jagged rocks, submerged objects, and unpredictable weather, all of which boost on-the-water dangers. If you're not familiar with the area, get the low-down from a friend who's been there, talk with a park ranger (if there is one), or do some online research before you go.
Protect yourself from the sun. From the harmful effects of the sun's UV rays on the skin to the dehydrating effects of the sun's heat on your body, it pays to be sun-safe whenever you're outdoors. Among other precautions, you should generously and frequently apply sunscreen and drink plenty of water throughout your fun-in-the-sun adventure.
Inform others. Make sure someone on land knows who you're going with, where you're going, and when you'll be back.
Topics