Story
BioBlitz with the Americas for Conservation + the Arts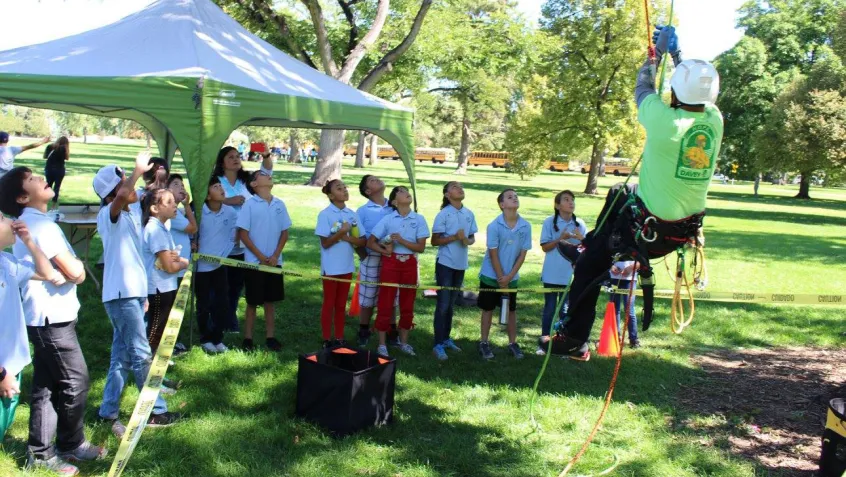 At the start of this school year, Americas for Conservation + the Arts (AFC+A) partnered with the Denver Museum of Nature and Science to host its second annual BioBlitz at Denver City Park. More than 400 fourth-grade students turned out for the event. Many of these young participants live in highly-industrialized neighborhoods of Northeast Denver and do not have regular access to parks and other green spaces. AFC+A's BioBlitz offered a memorable outdoor experience on public land, engaging these students in guided nature discovery, hands-on learning, and citizen science.
What happens at a BioBlitz?
During the BioBlitz, students acted as citizen scientists while taking guided tours of the park. They identified species and cataloged their discoveries at recording stations using i-Naturalist, i-Tree, e-Bird, and the Discovery Agent app. They then ventured into the art museum to explore the biodiversity of Colorado ecosystems via diorama exhibits and interactive activity stations that featured topics such as tree identification, tree health, pollinators, ponds, and insects and critters.
Image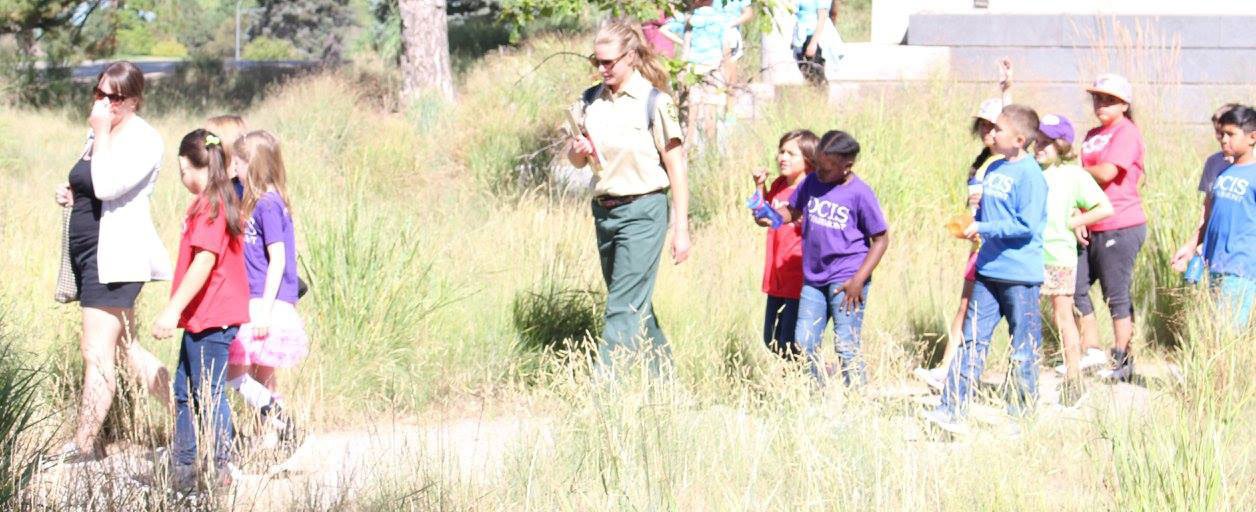 "The best way to do this, is to partner with educators who look like the face of the nation," explains Zuza Bohley, deputy director and education director for AFC+A, who worked to ensure the event was diverse and inclusive.  Bohley aimed to demonstrate the parallels between the importance of biodiversity for a functioning ecosystem and the importance of diversity to a healthy society. The diversity of the BioBlitz instructors, many of whom were Latino and Spanish-speaking, personified the idea of a healthy, diverse ecosystem.
"Learning about biology—or about pollinators or birds—from a Spanish-speaking scientist is very valuable," explains Bohley, who believes it is important for young people to see themselves in the people who are teaching them. "This is the golden age where you start to look at your community heroes, and you think about 'what do I want to be later?' And you start to get some ideas…This is the time when the seeds are planted that will grow into a career."
How do bioblitzes impact students?
When asked about whether she sees an impact on students who have the opportunity to engage in Environmental Education, Bohley references a group of students in attendance at last year's BioBlitz.
"The BioBlitz is always the first event of the school year…after that, we often take the same schools [that participated] to other public lands like the Carson Nature Center or the Rocky Mountain Wildlife Refuge," says Bohley, noting that the sites provide the educational programming and Americas for Conservation + Arts brings in community artists to facilitate outdoor art enrichment activities like Zumba and printmaking.
Image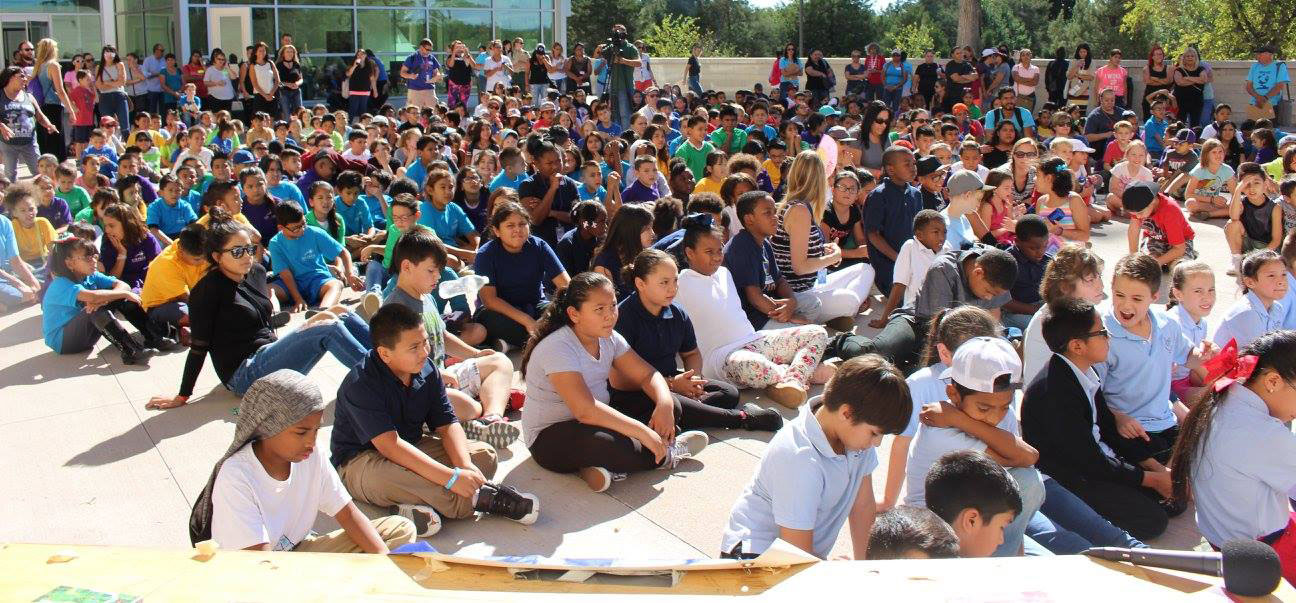 According to Bohley, when a group of fourth graders who attended the AFC+A's BioBlitz at the beginning of their 2016-2017 school year visited Carson Nature Center at the end of the year, the educators on site were "blown away" by the students' knowledge of biodiversity and ability to articulate it in an advanced way.
"They were so excited about [the BioBlitz]. They had that fun outdoor experience and then said 'I want to learn more about this. It gave them a motive to investigate," says Bohley. The students' classroom teachers capitalized on this excitement as they delved into classroom lessons on biology, ecosystems, and habitats.
Events like the AFC+A's BioBlitz can spark a lifetime of environmental learning that student participants will pass on to others.
AFC+A's BioBlitz was supported by a $1,000 grant from NEEF. Visit our Grants page for more information on NEEF's grant programs.
Americas for Conservation + the Arts (AFC+A) is a Latino-led nonprofit based in Boulder, Colorado, that empowers culturally diverse communities to engage in environmental stewardship through arts, advocacy and education, and ensuring a healthy environment for all cultures.
Topics