Story
Bring Environmental Literacy into Your Classroom This Fall with Climate Superstars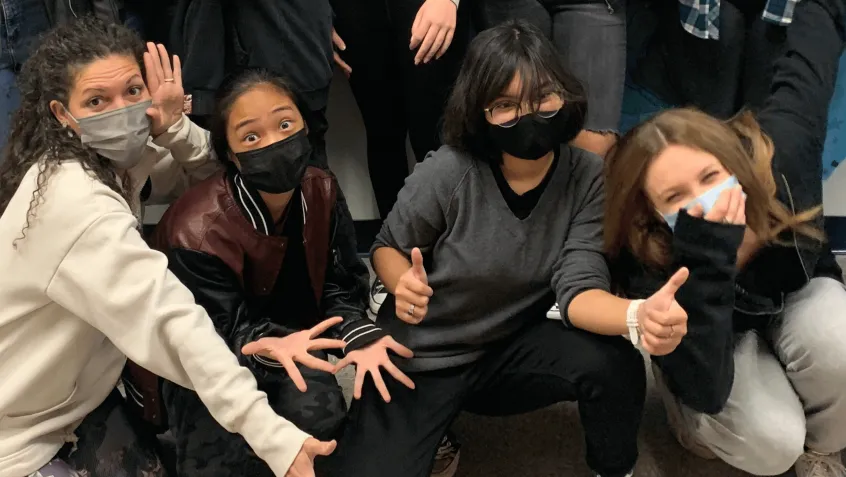 Now in its fourth year, Climate Superstars is an online environmental challenge that gets kids excited about how they can take an active role in caring for the environment.
The challenge is presented by Samsung, ENERGY STAR, and NEEF. Throughout the month of October, middle school classrooms complete short tasks geared toward climate education and energy efficiency to be entered into a drawing for one of six $5,000 e-vouchers for Samsung products to modernize their classrooms.
NEEF spoke with three-time contest winner Samantha Barry of Las Vegas, Nevada, for tips to help teachers get started in the program. Barry has been an educator for nearly 20 years and currently teaches art to around 250 total students at Canarelli Middle School. Her experience provides a great example of how Climate Superstars can be incorporated into any classroom subject.
Image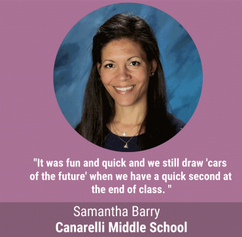 Q: Why did you decide to participate in Climate Superstars?
Samantha Barry: I pride myself on incorporating as many outside perspectives as I can into my classroom. This program has become a fun tradition for my classes. You can see what students retain year over year. And it's great to see returning students want to help others have those "aha" moments. We make it an optional activity that students can choose to participate in, which makes it feel like a club. 
Q: How did you incorporate the challenge's tasks into your curriculum?
Barry: I host the activities on our classroom's online Canvas portal. During distance learning, students had the option to complete the activity during class time via Zoom or to focus on it as homework. 
Now with students back in-person in my classroom, we typically incorporate the tasks as a warm-up activity before they jump back into their art projects. I put the tasks on our digital calendar so students can plan ahead—some kids make a point of not missing specific tasks!
Image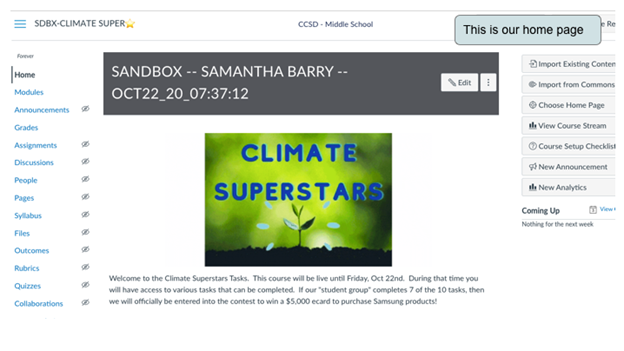 Q: Were there any tasks that really seemed to stick with your students?
Barry: The lesson about "electricity vampires" was very engaging. Students went home and had conversations with their parents about unplugging electronics to save energy. Another activity is focused on designing your own electric car. I've had students use that as an inspiration for their art. In my classroom, students are given specific requirements for their art project and then whatever is influencing their life can influence their art.
Q: What advice would you give to teachers who want to get involved in Climate Superstars for the first time?
Barry: Climate Superstars is not intimidating. You personally don't have to be a "superstar" at science to participate. It is extremely well-organized and user-friendly. You don't have to recreate the wheel. After incorporating the activities into your curriculum and setting them up in your online classroom portal the first year, you can use them again the next year with only slight adjustments. And remember, you don't have to do it all. (Although my students really enjoy tackling all ten tasks.) Peruse the tasks and decide what fits best in your classroom.
Q: How did you use your prize voucher?
Barry: After being chosen as a winner this past year, my students voted on what they wanted to buy for the classroom. We are a hands-on art class, so they chose to get ten Samsung tablets with pens so that we became a hybrid Apple and Android classroom. 
Students can check out the laptops individually. We also saved the boxes for future art projects. We won a Samsung Flip interactive display a previous year, which we use all the time. It's great to see students feeling so comfortable using technology.
Image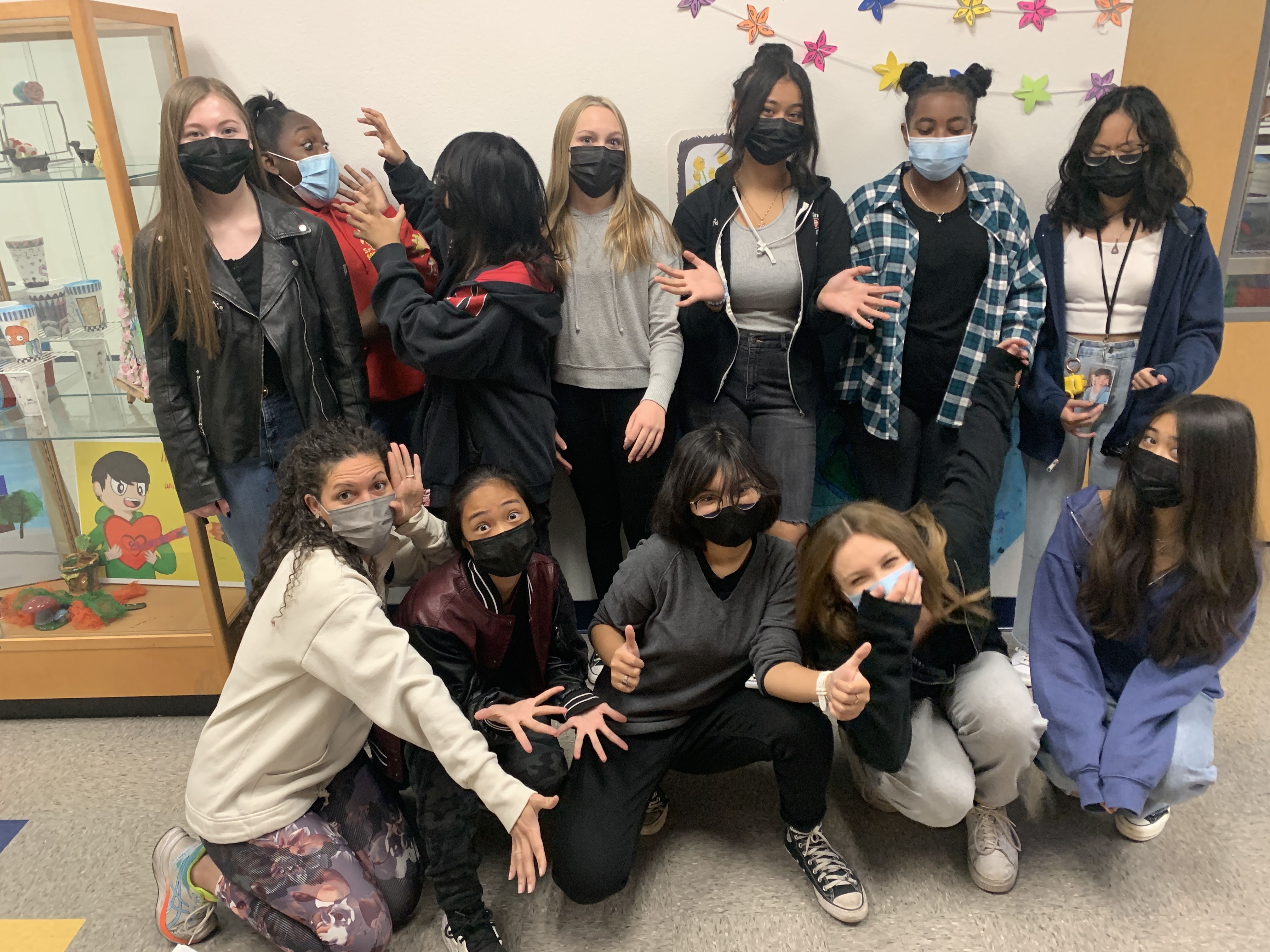 Mark Your Calendar for Climate Superstars this October!
Inspired to get involved in this year's Climate Superstars competition? If you are a middle school teacher in the United States, the District of Columbia, or Puerto Rico, register your class for Climate Superstars today and get set for the October 1 start! 
Then, during the month of October, visit the online portal to view and complete tasks designed to assist with teaching about climate change. You only need to complete seven tasks to be included in the prize drawing. 
Download the Educator Guide with supplemental material to give each task context, lesson suggestions, and resources.
Topics