Story
The Increasing Demand and Decreasing Supply of Water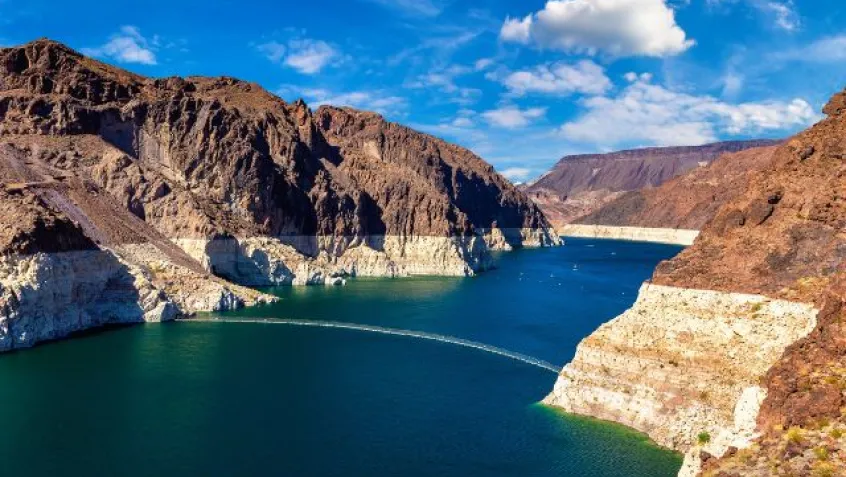 In 2015 (the most recent year for which the national USGS dataset is available), total water use in the United States was approximately 322 billion gallons per day. Looking ahead, the demand for fresh water in many regions is likely to increase while supplies decrease due to a growing population, shifts in how land is used, and a changing climate. An assessment recently conducted by the US Forest Service found that nearly half of the 204 freshwater basins in the US may not be able to meet monthly water demand by 2071. 
Water is an indispensable part of our daily lives. The average US family uses more than 300 gallons of water per day at home. About 70% of that water is used inside the home for things like flushing the toilet, showering, and washing dishes.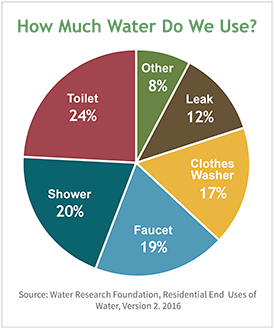 Fresh water is primarily used for thermoelectric power (45%), irrigation (32%), public supply (12%), self-supplied industrial (5%), and aquaculture (3%) in the United States. These water demands are expected to increase as temperatures increase and precipitation patterns change.  
The Growing Demand for Water 
As warmer temperatures increase the demand for water, the amount of fresh water available in some regions may decline, increasing competition for remaining water resources.  
For example, in a warming climate, increased rates of evaporation and melting snowpack will decrease the supply of fresh water in some US river systems and groundwater available for human use. At the same time, we are already seeing increases in annual precipitation and river flow in other parts of the country, including the Midwest and Northeast, increasing the risk of flooding—which underscores the complex and wide-ranging impacts that climate change brings. 
The graphs below from the US Global Change Research Program compare the expected percent change in water demand in the US from 2005 to 2060 with and without climate change. With Climate Change indicates a scenario where current greenhouse gas emission trends continue, and Without Climate Change indicates a scenario where greenhouse gas emissions are reduced.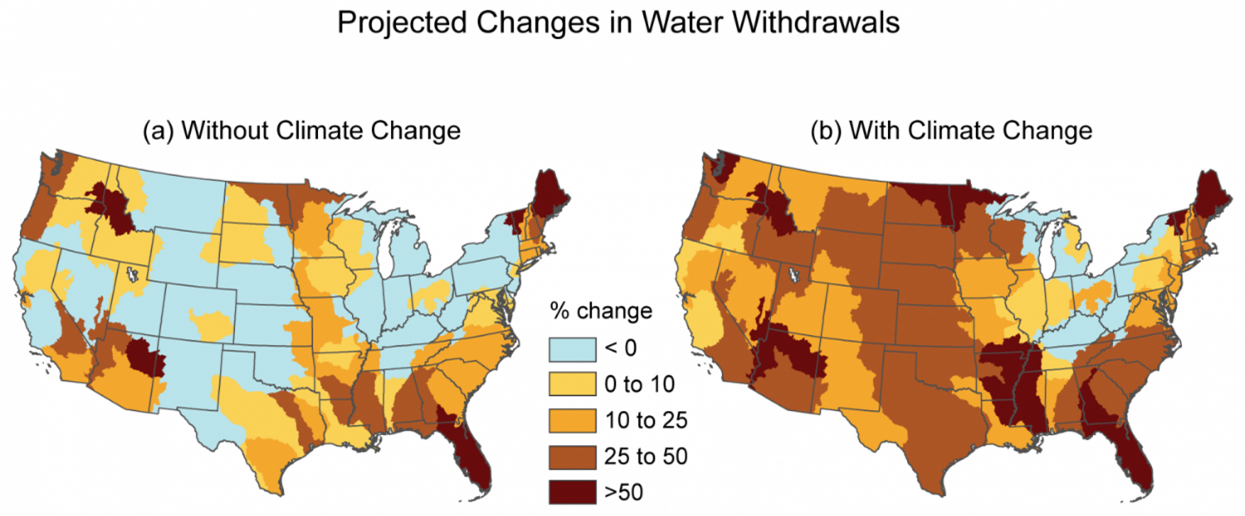 Climate change is already impacting one of the country's most important water sources, the Colorado River Basin. Water use has significantly exceeded the natural flow of water through the river during a period of long-term drought and rising temperatures, depleting storage in the Lake Powell and Lake Mead reservoirs that provide water for urban and agricultural use across the Southwest.  
A 2020 study by the US Geological Survey (USGS) found that for every one degree Celsius rise in temperature, the Colorado River's water flow has declined 9.3%, depleting 1.5 billion tons of water and counting. Modeling suggests water availability could drop 20-30% by 2050. 
Drought Impacts Water Availability in the West 
Drought conditions occur somewhere in the US nearly every year. However, some years are much worse than others. In 2021, the West experienced one of the worst droughts on record, following severe droughts in California between 2014-2017. In 2012, nearly 65% of the country was in drought. Many communities struggle to get enough water during these extremes.  
Recent analysis by the World Resources Institute found that the US is ranked 71st out of 189 countries on the global water stress scale, using under 20% of our available water. While we currently have enough water to satisfy demand, some parts of the country have better access to water than others. New Mexico is ranked as having an extremely high risk of water stress, for example.  
According to USGS, water withdrawals in four states—California, Texas, Idaho, and Florida—accounted for more than one-quarter of all water withdrawn in the United States in 2015. California alone accounted for 9% of the nation's total water withdrawals at that time.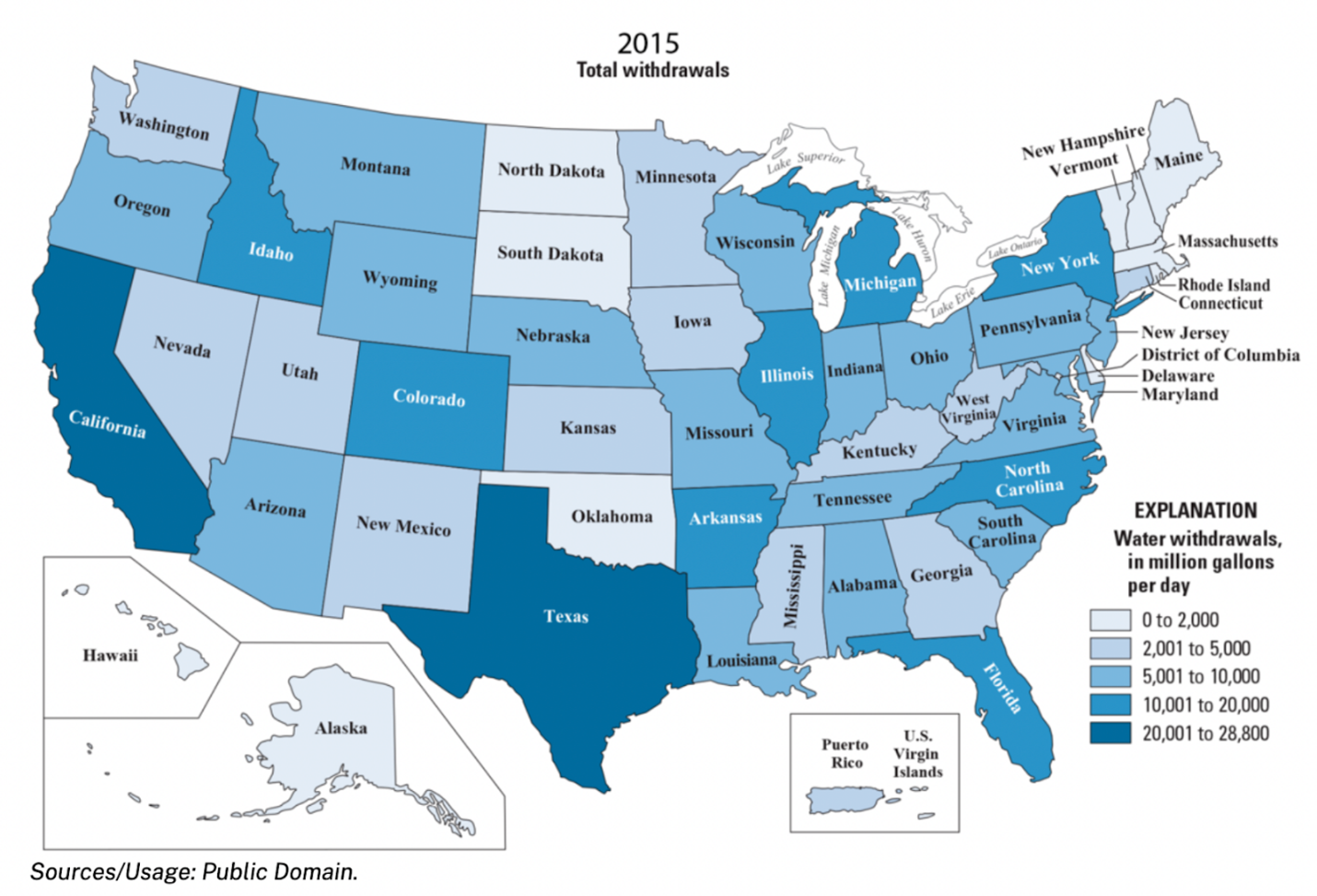 How to Conserve Water During a Drought  
It is always important to use water efficiently—but it's absolutely critical during times of drought, and it will continue to get more important as we adapt to a changing climate. Prepare yourself by learning how to conserve water and how to make your home more drought resilient. 
Topics