Story
Encouraging Youth Engagement with the Outdoors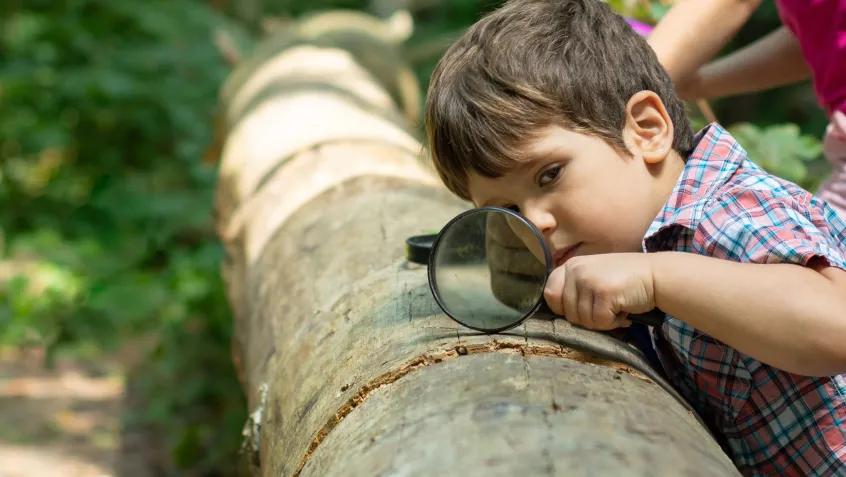 A conversation with Juan Martinez from the Children & Nature Network
Juan Martinez is the VP of Strategic Partnerships at the Children & Nature Network, a nonprofit organization dedicated to increasing equitable access to nature for children all over the world. Juan has been an avid outdoorsman from a young age, having been named both a National Geographic Emerging Explorer as well as an ambassador for outdoor engagement for The North Face.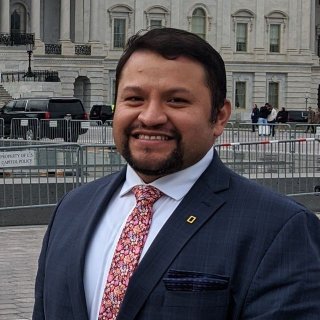 Juan is committed to empowering the next generation of leaders—he directed the Sierra Club's first-ever environmental justice youth leadership academy in Los Angeles, and in 2012 became the youngest member ever elected to the Sierra Club Foundation Board. In 2014, the National Science Teachers Association (NSTA)'s Multicultural and Equity Committee honored Juan for his work as a Global Explorer. Juan spoke about his experiences growing up in South Central Los Angeles and how discovering a passion for nature changed his life in his most recent TED Talk.
When did you first become interested in the outdoors?
I think the catalyst for me, it goes back to a couple of teachers. One of them was a teacher who was overseeing detention, and I think out of kindness and out of seeing potential in me, gave me an opportunity to either stay in detention or go to this thing called "Eco Club". That started this chain reaction of then meeting the woman who I credit a lot with changing the rest of my life: Ms. Glenda Pepin. She was our science teacher at Dorsey High School [in Los Angeles] and taught environmental sciences, biology, all this other stuff. But she also ran this Eco Club that had a little plot of gardens in the back and did restoration projects at the local state parks and went on field trips and things like that.
I had no idea—not the slightest hint—that there was something like that at my school. It really sounded very foreign to me. When I showed up to Eco Club the first day, Ms. Pepin just gave me a box of seeds and said, "Let's go out to the garden." And in that garden I picked jalapeños to grow because I wanted to show my parents that, for a time in my life when it felt like I wasn't doing many things right, I could do this one thing right. It really kept me dedicated—that garden and that club—in going back to school [everyday].
What I realized along the way is that they tricked me! To grow the best jalapeños, I needed to understand the photosynthesis process, the pH balance, solar irrigation systems, cross-pollination of plants, and all these different things that up to that point just felt very theoretical and abstract. But to be able to practice environmental science in real life and feel it with my hands and touch it and know that these theories are no longer just in a book, that they were being applied . . . that made a difference.
Oftentimes, I feel like environmental education is seen as this thing that happens inside the classroom, when I think the best classroom for many of us is outside of those four walls.
Why do you believe it's important to get kids into the outdoors?
We know for a fact that getting children outside, especially in a learning environment, not only helps develop them as individuals through learning self-confidence and self-esteem, but also increases math and science scores and helps develop those skills, which I think will always be important for society and for generations of [environmental] stewards coming ahead.
The other part that was important for me was having access to these opportunities that otherwise would not be available to me. Eco Club [allowed me] to go into the San Gabriel Mountains and the Santa Monica Mountains near LA, and go up to Mono Lake [in the Eastern Sierra Mountains], and learn about where LA gets its water from and the whole aqueduct system. Those opportunities opened up a world that I had no idea existed.
But I think a big part was the healing that I found in nature and the outdoors. There is oftentimes an oversight of what nature means for communities that have such generational trauma and are dealing with so much. Building generational joy through shared experiences in nature and the outdoors is something that I think is really important, and is one of the primary reasons why I continue to do this work.
What are some of the biggest barriers for getting kids interested in the environment?
For my generation, it was the lack of community support and community visibility. I didn't know anybody in my community that went hiking, or knew about the Santa Monica Mountains, national parks, or state parks. When I go back to the neighborhood I grew up in, in South Central LA, I don't know that that's a fact [anymore]. Part of that is the investment we've made in this past generation, including mine, to really create equitable access points for people to enjoy those spaces as well as accessibility to environmental education career pathways.
But I'd say visibility is a challenge. Just knowing that there are others that do this who look like you. I think that's changing and being supported by a lot of good people doing a lot of good work.
The second part is that so much of this space around environmental education focuses on the science and not the impact of that science on the community . . . of the individuals in that ecosystem. My theory of change is that by breaking silos of culture or perceived biases within people in the outdoors, you can then start to approach solutions to challenges that are impacting those environments, whether they're natural, biological, or societal.
For me, it's about putting the individual and the community at the forefront of that scientific process and working back from that, and saying, "How can we work towards a solution to a challenge in the community by bringing people together in a shared space and time in the outdoors?"
What steps can communities take to embrace environmental education?
I think there is this romanticized version of what a "true environmental education experience" looks like. If we look closely as a group, as a movement, I think environmental education starts from the home on outward. Looking at it not just as a cycle of engagement, but really a tapestry in a way—weaving engagement.
Someone might start by having their first visit to a national park, but how do they bring that experience back to their communities? It's also about recognizing that individual who's growing plants inside their own house. There's a leader in Austin, Texas, who has created a whole business out of [building] terrariums because she loves plants and loves taking care of them and growing them. There's just as much value in her connection with the natural world as there is with someone who decided to be a park ranger in a national park.
That tapestry and weaving of experiences is what makes this movement unique. There are so many pathways to the same space we're all trying to reach—where everyone cares about the environment and has a keen understanding of the science behind it.
What are some examples of organizations that teach kids about the value of spending time outdoors?
There are institutions that have risen up and some that have been there for a while. The Boys and Girls Club and [YMCA] BOLD & GOLD outdoor leadership programs are great examples. Outdoor Afro, Latino Outdoors—these groups really lean into building pathways for those cultures to engage in the outdoors less as an institution and more as a social convening of likeminded individuals. And there are self-driven efforts by our very own Natural Leaders Network at the Children & Nature Network.
These are leaders who take it upon themselves to build equitable bridges to the outdoors in nature and their own communities. Many of them aren't scientists. There's a young woman in Florida who runs several businesses and is also a pageant contestant. There's an individual in Connecticut who is a security guard. There's another individual who is a bartender. But on the weekend and [during] their leisure time, they know the impact of what learning about the environment can do for communities, and they take it upon themselves to create unique and innovative pathways in their own communities. That can look like going on hikes . . . or creating rooftop gardens in New York City, or hosting "recyclable-wear" pageants. They all do it in different ways.
At the Children & Nature Network, we really believe there isn't a blanket solution. It's about empowering these individuals to have the resources, skills, and confidence to be able to address [environmental] challenges and solutions.
How can educators encourage youth interest and engagement with the outdoors?
I think environmental educators have this powerful grounding and understanding of the value of being outdoors and the impact environmental sciences has on society, [but] that passion can oftentimes be sucked out of them through [traditional] systems of education. It's hard to be an educator in general; to be an environmental educator carries an additional set of challenges. But it also comes with the ability and the solutions to empower a generation of stewards who understand that objective science is an opportunity for us as a society to come up with solutions to some of the greatest challenges of our time.
I would say to every educator: take an honest assessment of the leadership skills that each student possesses—not only the leaders that raise their hands and answer every question, but the leaders in the back who are not engaged because they don't have a pathway of engagement. I really believe that everyone is a leader in their own way.
[Educators should] take an assessment of their students to recognize their strengths, capabilities, and above all their opportunities to succeed and thrive. The teachers who changed my life, that's part of what they did—they saw something in me that not many people had seen before. They cultivated me as a student; now, as an adult, I'm forever grateful to them.
Topics