Story
How Greening Communities Can Reduce Violence and Promote Health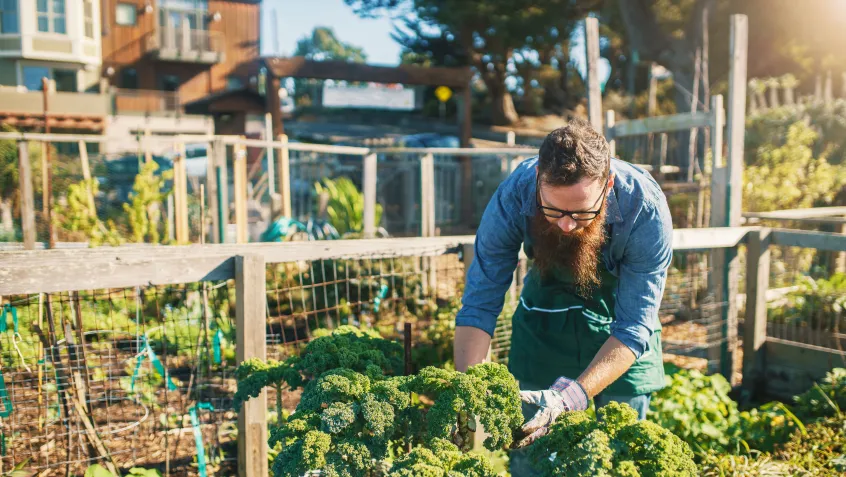 Did you know that injury and violence rank as the number one cause of death for Americans ages 1-44, taking the lives of nearly 200,000 in the US every year?
Violence in communities may be experienced through bullying, fights, shootings, and other acts of terror, leading to a host of mental, physical, and social health problems for community members. Violence disproportionately affects children ages 10-13, of whom one-third are victims of direct violence, and many of whom experience indirect violence in their communities, as well.
Living in a community afflicted by violence is associated with mental health problems, relationship troubles, and poor physical health due to a lack of access to safe spaces for outdoor activities. Witnessing neighborhood or community violence is associated with anxiety, depression, and even post-traumatic stress disorder. In addition to inciting fear and anxiety among community members, violence in communities can diminish safe spaces for outdoor recreation, which limits community members' access to safe opportunities for outdoor physical activity. These barriers to participating in physical activity may increase the risk of obesity and other diseases associated with sedentary behavior.
Green Space and Reductions in Community Violence
What can be done to reduce violence in communities? One recent trend to combat community-wide violence is the creation of green spaces. This may be in the form of developing a deserted parking lot into a space filled with plants and vegetation or creating a community garden.
A recent study suggests that appropriately designed and maintained green space has the potential to reduce violent crime and gun violence, while making communities safer and keeping residents healthier. The study involved a systematic review of literature and research on the complicated relationship between crime and nature. The researchers initially considered more than 14,000 papers but ultimately winnowed those down to 45 done in the United States, which offered the most relevant insights into how access to nature might improve public safety. Results showed that green space that is designed thoughtfully as a public safety intervention will help reduce crime, but existing green space that is neglected can help crime take root.
Maintenance and Transformation of Vacant Lots
Maintaining existing green spaces and greening vacant lots can transform the physical environment from one that promotes crime and fear to one that may reduce crime and improve perceptions of safety. A study conducted by Charles C. Branas, chair of the epidemiology department at Columbia University's Mailman School of Public Health, and colleagues, along with researchers at the University of Pennsylvania, on the effects of greening vacant lots on violent crime, involved three interventions on 541 vacant lots in Philadelphia: a full-scale makeover with grading, planting, and fencing; a basic intervention of clearing and mowing; and no intervention at all. The results showed that the full and basic cleaning and greening interventions significantly reduced violent crime by as much as 30%, reduced people's fear of going outside due to safety concerns by 58%, and increased people's use of outside space by 76%.
This study highlights the mental and physical health benefits of greening vacant lots. Not only can greening vacant lots reduce violent crimes, anxieties, and fears, it can also create a space for communities to get together and feel safe in an outdoor space. The increased safety associated with greening vacant lots can also create spaces for outdoor activities, which could reduce the risk of obesity and other noncommunicable diseases. The work of the Pennsylvania Horticultural Society's LandCare Program was highlighted in the study for its impact on reducing violent crime in Philadelphia communities. The program maintains approximately 12,000 cleared plots of land—about one third of the vacant land throughout Philadelphia, and transforms vacant lots into a community resource that reduces crime, improves well-being, and creates opportunities for growth and employment for many residents.
For more information on the benefits of green space and community gardens, visit:
Sources:
Shepley M, Sachs N, Sadatsafavi H, Fournier C, Peditto K.2019. "The Impact of Green Space on Violent Crime in Urban Environments: An Evidence Synthesis." Int J Environ Res Public Health. 2019;16(24):5119. doi:10.3390/ijerph16245119
Bogar, S. & Beyer, K. 2016. "Green Space, Violence, and Crime: A Systematic Review." Trauma, Violence, & Abuse 17(2): 160-171. DOI: 10.1177/1524838015576412. Retrieved 27 March 2018 http://journals.sagepub.com.proxyau.wrlc.org/doi/pdf/10.1177/1524838015576412
Branas, C., South, E., Kondo, M., Hohl, B., Bourgois, P., Wiebe, D., & MacDonald, J. 2018. Citywide Cluster Randomized trial to Restore Blighted Vacant Land and its effects on Violence, Crime, and Fear. Proceedings of the National Academy of Sciences of the United States of America. http://www.pnas.org/content/early/2018/02/20/1718503115
Clark, C., Ryan, L., Kawachi, I., Canner, M. Berkman, L., Wright, R. 2008. Witnessing community violence in residential neighborhoods: a mental health hazard for urban women. Journal of Urban Health, 85(1): 22-38. Retrieved 28 March 2018 https://link.springer.com/article/10.1007/s11524-007-9229-8
"Community Violence". N.d. The National Child Traumatic Stress Network. Retrieved 28 March 2018 http://www.nctsn.org/trauma-types/community-violence
Delach, K. 2012. Penn Study Finds with Vacant Lots Greened, Residents Feel Safer". Penn Medicine News. Retrieved 27 March 2018 https://www.pennmedicine.org/news/news-releases/2012/august/penn-study-…
Draper, C. & Freedman, D. 2010. "Review and Analysis of the Benefits, Purposes, and Motivations Associated with Community Gardening in the United States". Journal of Community Practice, 18: 458-492. Retrieved 27 March 2018. https://www.tandfonline.com/doi/pdf/10.1080/10705422.2010.519682?needAccess=true
Duncan, D., Johnson, R., Molnar, B., Azrael, D. 2009. Association between neighborhood safety and overweight status among urban adolescents. BMC Public Health, 9:289. Retrieved 27 March 2018 https://bmcpublichealth.biomedcentral.com/articles/10.1186/1471-2458-9-…
Garvin, E.C., Cannuscio, C.C., & Branas, C.C. 2013. "Greening Lots to Reduce Violent Crime: A Randomized Control Trial." Injury Prevention 19 (3): 198-203. Retrieved 27 March 2018 http://injuryprevention.bmj.com/content/19/3/198.info
"Injury and Violence Prevention". 2018. National Public Health Week. Retrieved 28 March 2018 http://www.nphw.org/nphw-2018/injury-and-violence-prevention
Mackenzie, A. 2016. "Beyond Food: Community Gardens as Places of Connection and Empowerment". Project for Public Spaces. Retrieved 27 March 2018. https://www.pps.org/article/beyond-food-community-gardens-as-places-of-connection-and-empowerment
McParland, M. 2018. Greening Reduces Crime and Violence. Pennsylvania Horticultural Society. https://phsonline.org/blog/greening-reduces-crime-and-violence
Pollack, K., Rossen, L., Roman, C., Whitt-Glover, M., Leviton, L. The importance of public safety in promoting physical activity and curbing obesity within African American communities. In Obesity Interventions in Underserved Communities. Retrieved 27 March 2018 https://books.google.com/books?hl=en&lr=&id=p8vxBQAAQBAJ&oi=fnd&pg=PA162&dq=%22community+violence%22+AND+%22outdoor+physical+activity%22&ots=uhfziNJJYK&sig=nOnSZlKZKkeNGhhQi3icjEi_s0M#v=onepage&q=%22community%20violence%22%20AND%20%22outdoor%20physical%20activity%22&f=false
"PTSD: National Center for PTSD". 2015. U.S. Department of Veterans Affairs. Retrieved 27 March 2018 https://www.ptsd.va.gov/public/types/violence/effects-community-violence-children.as
Topics