Story
Exploring the Intersectionality Between Environmental Justice and Pride Month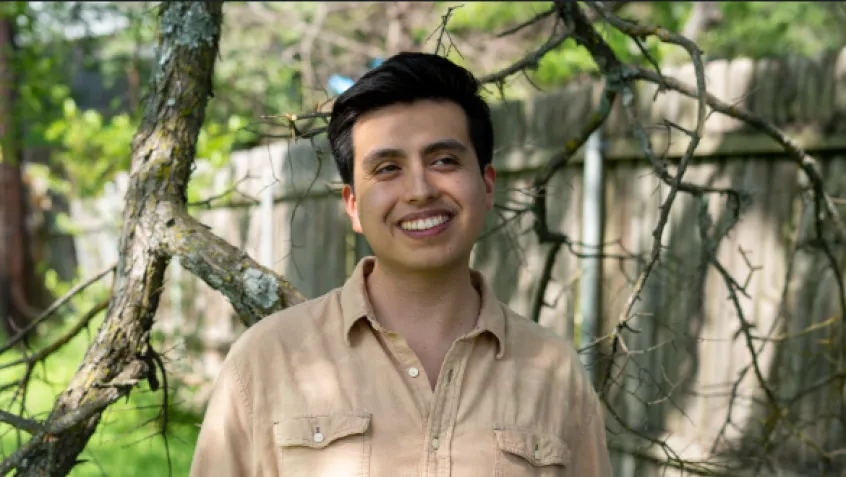 Pride Month is celebrated each June to highlight the movement for lesbian, gay, bisexual, transgender, and queer (LGBTQ+) rights. Its origins date back to the Stonewall Inn uprising of June 1969, a turning point in the push against the discrimination of LGBTQ+ people. 
The 1960s were also a pivotal time for environmentalism, which grew out of the civil rights movement. While not always recognized for their contributions, the LGBTQ+ community has long been on the frontlines of conservation. After all, the green stripe in the pride flag, unveiled in 1979, stands for nature.
Image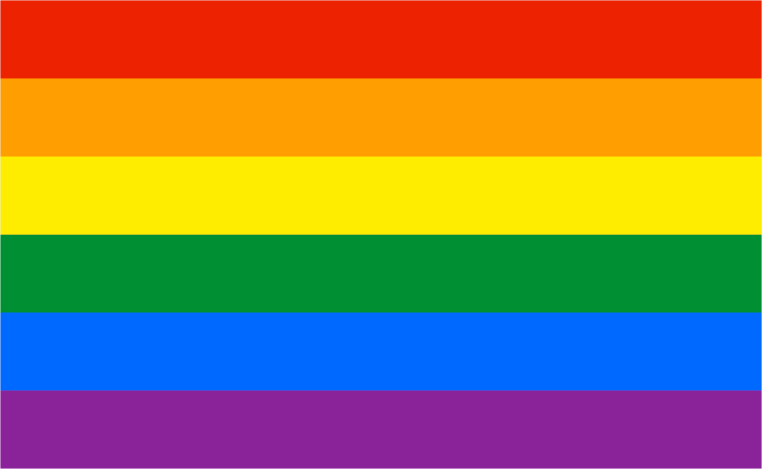 A new generation of activists continues this work today, putting a bigger spotlight on how environmental justice and civil rights are intertwined. In 2019, Isaias Hernandez launched the online platform QueerBrownVegan to help people learn about the intersectional nature of the climate crisis. Now a full-time content creator, he shares in-depth resources on his website and with his community of over 150,000 subscribers on TikTok and Instagram.
"Recognizing the connection between our movements is essential for our collective justice and the future we build together," said Hernandez. "So many communities don't have access to green spaces or local programs, but social media created an opportunity to make these issues front and center."
Environmental Justice and LGBTQ+ Communities
"Environmental justice" means ensuring that all people have equal access to a healthy environment. Progress has been made toward this goal, but many underserved communities, including members of the LGBTQ+ community, are still highly susceptible to environmental risk factors and face disproportionate health burdens. 
One reason for this is because LGBTQ+ individuals are up to 120% more likely to be without stable housing. Individuals in lower-income areas also grapple with the increasing impacts of climate change and exposure to pollution that lead to health problems, often without adequate access to healthcare. 
This issue is personal for Hernandez, whose firsthand experience growing up in a community facing environmental injustice inspired him to study environmental science at the University of California, Berkeley, and ultimately, get involved in advocacy. 
"I'm from Los Angeles, where our highway systems were built straight through black and brown communities, and that's not something that would immediately make someone think of climate change," said Hernandez. "But in my work, I have made the connection that our excess pollution stems from racism disempowering communities which went on to bear these types of burdens."
What Is Intersectionality?
The term "intersectionality" was coined by Columbia Law School professor Kimberlé Crenshaw to illustrate how discrimination like racism and sexism can overlap to impact some groups of people at a higher rate. 
This concept can be applied to modern environmentalism, which has historically been centered on the experiences of white, economically advantaged people. Despite being at the highest risk of experiencing environmental harms, the needs of LGBTQ+ and other minority groups were often ignored.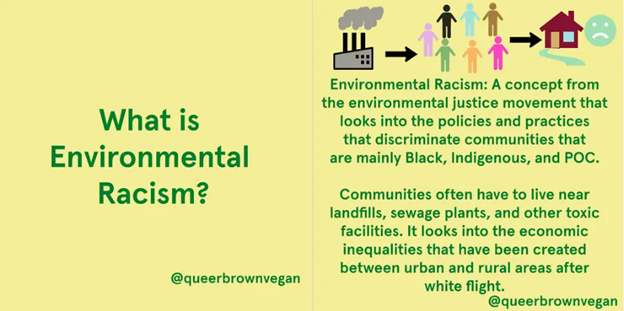 As Hernandez writes on the QueerBrownVegan website, because of the lack of representation in the environmental movement, it often overlooked marginalized low-income communities located near environmental hazards.
Addressing the Educational Crisis of Climate Change
Today, there is greater recognition of the shared goals and need for collaboration between the LGBTQ+ and environmental justice movements. Hernandez has worked to address what he deemed an "educational crisis" for these intersectional audiences on social media, meeting people where they are with tangible, actionable information.
"When the climate crisis isn't experienced as droughts, wildfires, displacement, floods, sea level rise, or other direct impacts, it can be interpreted abstractly and be difficult to engage with," said Hernandez.  
His work helps people understand that climate change is not a problem of the distant future—the effects are already being felt in communities around the world. Making the issues concrete helps inspire readers to make a difference now. Hernandez tackles a wide range of topics, from the impact of the influencer economy to unpacking the concept of ecological wealth. A new resource celebrating queer ecology will be released for this year's Pride Month. 
The Importance of Evidence-Based Hope
Hernandez is the first to admit that democratizing information through social media has pros and cons, including the rise of  "climate doomism," the idea that we are past the point of being able to do anything about climate change. Focusing on the negative headlines we read in the news can be bad for mental health and lead to a sense of hopelessness. 
To address this, Hernandez highlights the importance of "hope-keepers," people who can explain the progress that has been made to protect the environment and the next steps that we can take to build on that momentum.
"When we become aware of what's working, it opens up our minds to what we can be doing and brings our attention to the people behind these solutions," said Hernandez. "Without this, the story is that we're alone, no one's coming to save us, and we're all doomed. That's a story that shuts us down, so we want to tell the stories of real, working solutions to make hope tangible."
He recently produced a video with environmental scholar and author Dr. Elin Kelsey on "evidence-based hope." This term describes a sense of optimism rooted in up-to-date evidence that can empower people to stay involved in conservation.
How to Learn More and Get Involved
This Pride Month is a good opportunity to reflect on the progress that has been made for LGBTQ+ rights—and the work still to be done to ensure everyone has access to a healthy environment. 
Hernandez offers these tips for people who would like to learn more about the intersectionality between the LGBTQ+ and environmental justice movements:
You don't have to be a content creator to make change. Think about what issues matter the most to you. Simply discussing these topics with friends and family can help raise awareness of them within your community. 
Be an ally. Recognize your privilege by finding a balance between sharing your own ideas and making space for others from different backgrounds and perspectives. 
It's okay to make mistakes! Don't let fear of being wrong keep you from starting your environmental education journey. Be brave enough to venture in as many directions as possible while uncovering your role and fostering an emotional connection that can sustain your work.
Get educated. NEEF offers a plethora of online resources like articles, infographics, and webinars focusing on topics such as climate change and mental health, environmental education, and public lands engagement.
Get involved. Look for volunteer opportunities in your area to help increase the health and well-being of your community. NEEF's National Public Lands Day, held each September, is a great place to start.
Topics