Story
NPLD Volunteer Spotlight: Alan Spears, Kenilworth Park and Aquatic Gardens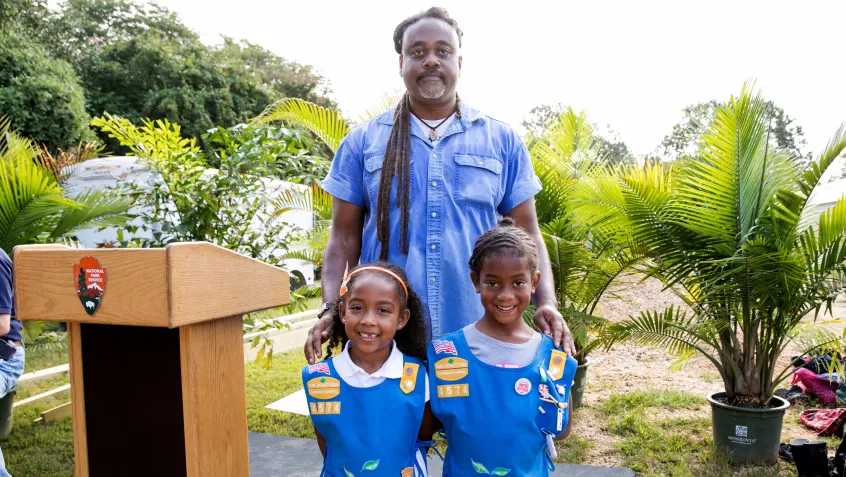 As the Director of Cultural Resources for National Parks Conservation Association (NPCA), Alan Spears combines his love of history with a deep commitment to caring for America's national parks and other special places. While at NPCA, Spears launched a volunteer program in the Kenilworth Park and Aquatic Gardens, a site managed by the National Park Service, that ultimately led to the establishment of the nonprofit Friends of Kenilworth Aquatic Gardens. Since 2001, National Public Lands Day has been a mainstay event for the park, welcoming more than 200 volunteers from the Washington, DC area each year. Spears is an integral player in organizing this annual celebration of the only national park dedicated to aquatic plants.
Why are you a part of National Public Lands Day?
Kenilworth has a great but limited staff. Volunteers get to the big, important jobs that staff can't get to on their own. National Public Lands Day has been a major part of our success in driving volunteers to the park. When we first started working with NEEF, we were lucky if we could get 30 volunteers to show up to an event. Becoming part of NPLD took volunteer service in the park to a whole new level.
What can volunteers who sign up for National Public Lands Day expect to find when they show up at the park?
Cleaning the lotus and water lily stems out of the pond is a big piece of the job. National Park Service staff cut them in advance. Then on National Public Lands Day, volunteers get into waders and go out and collect all the stems. It might take NPS staff a couple of months to do the work volunteers knock off in a few hours. Other volunteers help with trail maintenance, litter clean up, and other repairs in the park.
Image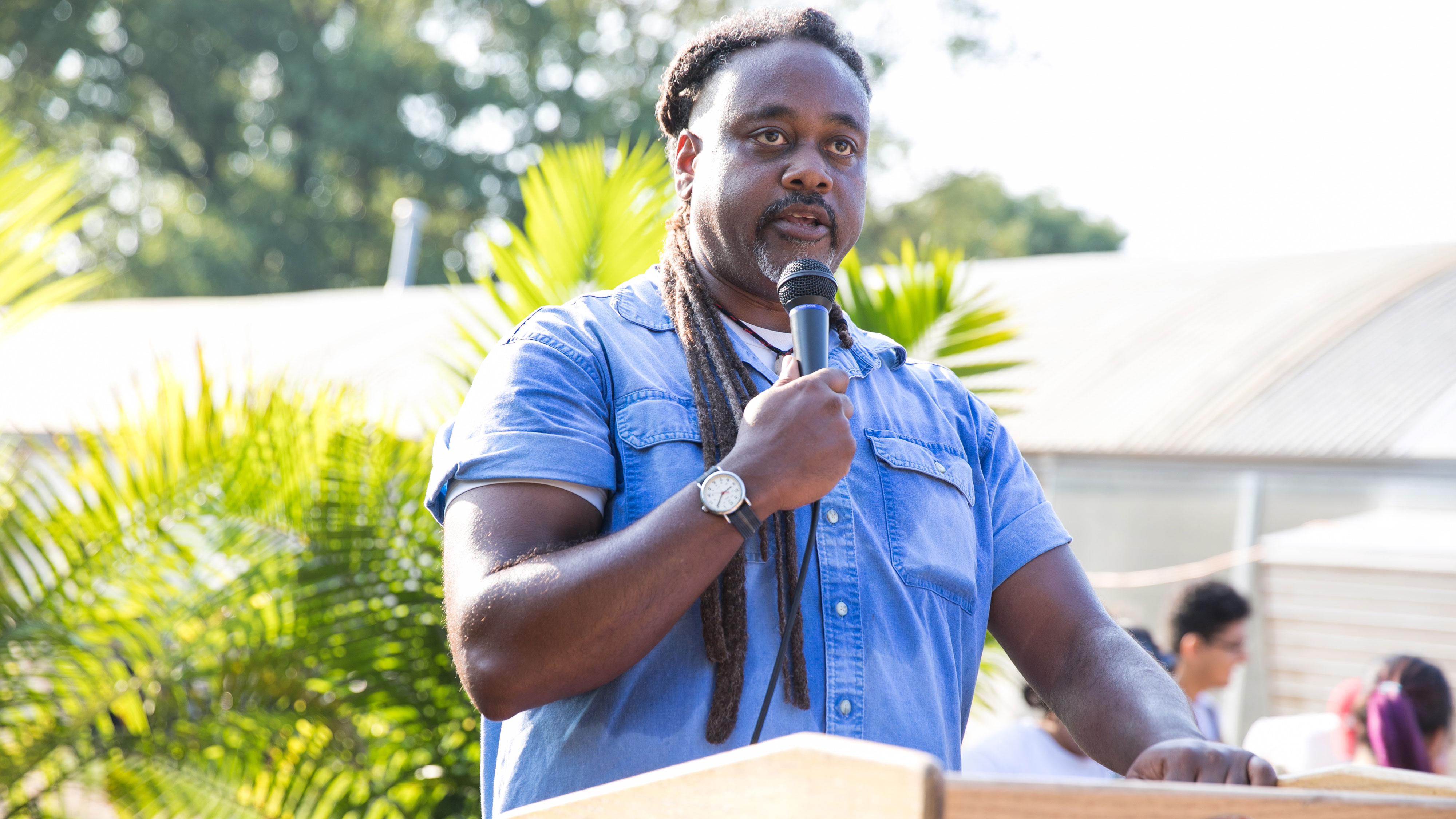 How did you get involved in caring for public lands?
When I was growing up, my parents used to take me to Gettysburg National Military Park. I loved learning about the strategy and tactics of the battle and the different aspects of the landscape. I ultimately majored in American History, and my affinity for history was born at Gettysburg.
I was finishing my masters at Howard University, when I landed an internship at NPCA. At the time, I knew about big parks like the Grand Canyon and Yellowstone, but I didn't know much about all the different kinds of public lands. Once I got to NPCA, I realized the park system is not only dedicated to caring for big landscapes, but is also chock full of cultural landmarks and other historic places.
When you aren't at work/volunteering, what's your favorite way to enjoy public lands?
I still enjoy visiting Gettysburg National Park. The National Park Service not only protects the public lands of these special places, it also protects their history and their stories. It is important to maintain history in place. Being able to walk the grounds and see where history actually happened is better than the best-written text book or novel.
I also like to go to Fredrick Douglass' home where you can see actual volumes he read including books he may have run his fingers across the day he died.
What's on your bucket list in terms of a place you have not been to yet but hope to visit?
I have visited every national park in Hawaii, but I have not been to any of the national parks in Alaska. I would like to get up there and see those. But then a second bucket list item would be a repeat tour of all the national parks in Hawaii.
Image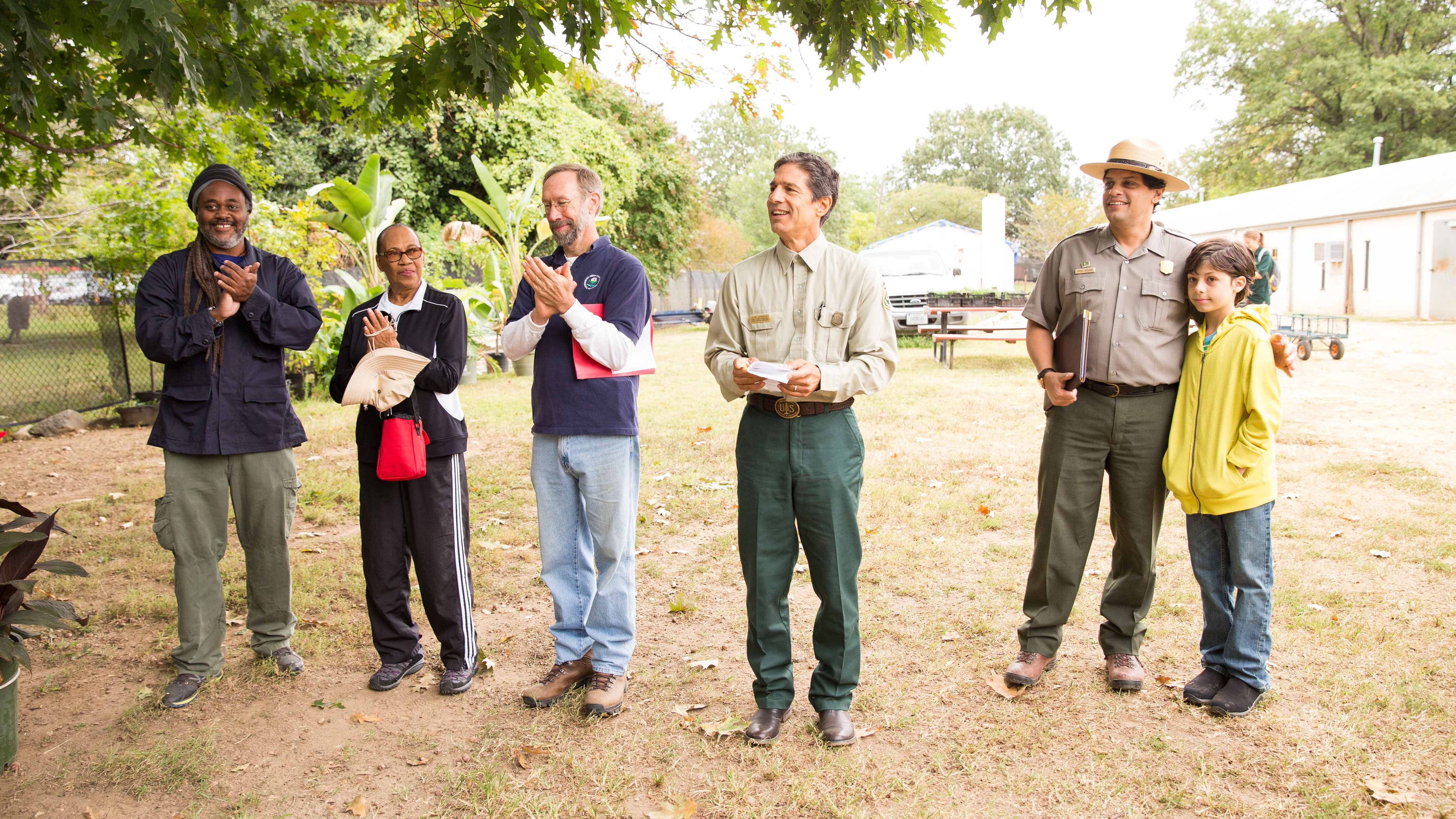 Why is it important for people to take a role in caring for public lands?
On a practical level, federal land management agencies need help. They can't do all they need to do to care for these lands without volunteers stepping in to help.
In addition to this, we are a country at war. There are people who are out there putting their lives in harm's way every day. That is not something that touches a lot of us, but we can still show love of country by taking care of our public lands. These are some of the most important cultural resources of the American landscape and we need to take care of them.
Why should people get involved in National Public Lands Day?
Volunteering is a lot of fun. The work we have at Kenilworth Aquatic Gardens is unique. Some events have people helping out at schools or on farms—here you get to go out on a kayak or wade up to your knees in mud and fish out litter that would otherwise remain there for years to come. Clearing out the lotus and the water lilies is an exhausting project but it leaves people with a true sense of accomplishment. At the beginning of the day that those ponds are full of floating stems. By the end of the day, they are all cleaned up and look great.
Image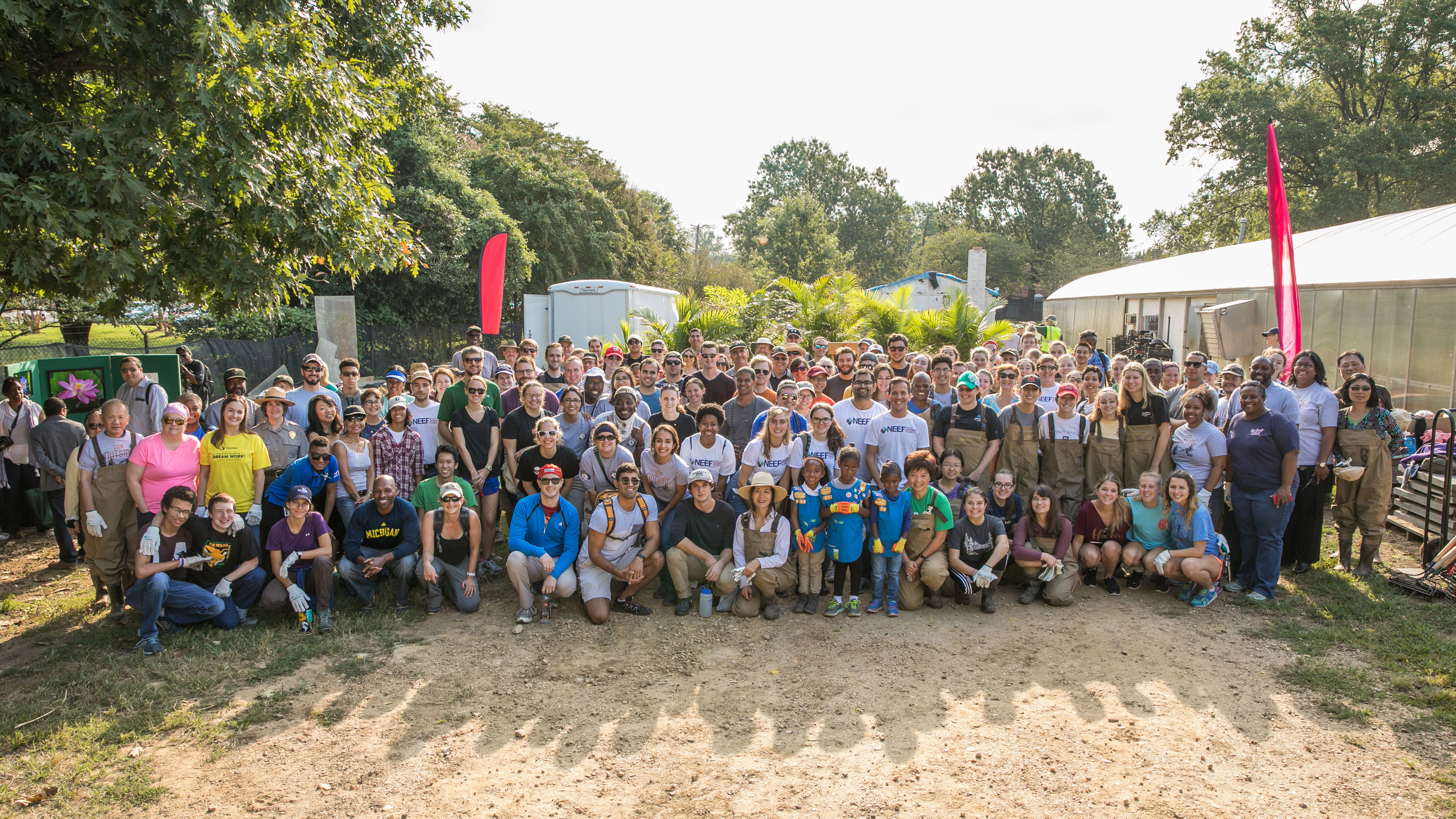 Topics