Story
Six Reasons You Should Register Your NPLD Event with NEEF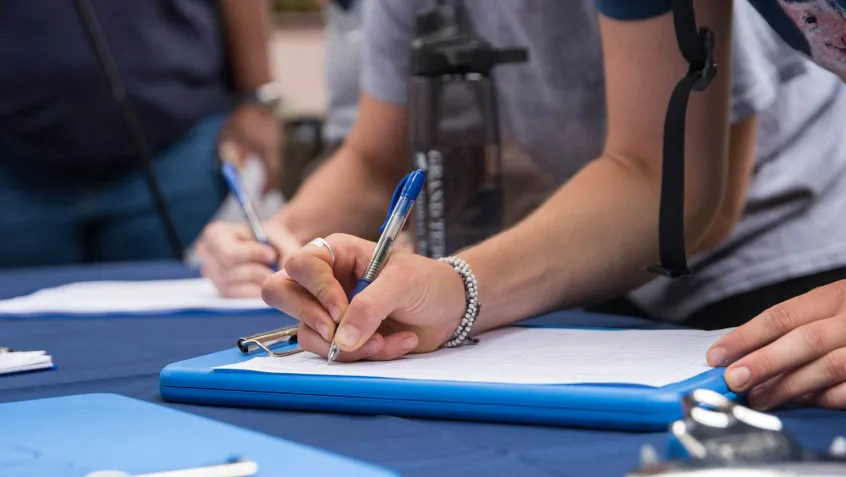 Along with our interactive events map that makes it easy for volunteers to locate an NPLD event, NEEF offers many other benefits for Site Managers who register their event(s). Here are a few reasons why you should register your event on our website:
Boost Your Reach
​​Site Managers who register with NEEF will have their event posted to our interactive site map. Volunteers can use the map to search events by location or type of activity—and even locate bilingual events. Event registrants may also be highlighted in NEEF's weekly NPLD email updates or social media posts which reach over 10,000 federal and nonfederal partners.
Let Us Do the Work for You
By registering with NEEF, you'll gain access to NEEF/NPLD branded logos, social media graphics, governmental proclamations, and other promotional materials. NEEF's Site Manager Resources Hub also has toolkits to help you plan and execute a successful event. 
Add Legitimacy to Your Event
​​With its status as the nation's largest single-day volunteer event for public lands, NPLD receives considerable attention and press at the local and national level. Its prominence serves as a catalyst to attract new volunteers and visitors to your public land site. Once a person is introduced to your park as a volunteer, they will want to return again and again.
Be Counted
​​Each year, NEEF releases an NPLD Impact Report, which showcases the total conservation value of all registered events on NPLD. You can leverage this information to galvanize support from potential volunteers, community partners, funders, and policymakers for future NPLD projects.
Eligibility for NEEF grant funding
​If you are applying for one of NEEF's grants, you may be able to include your NPLD event in the funding package. 
Join a Larger Movement
​​Public lands are core to Americans' everyday lives. They provide places to play, learn, explore, vacation, and be active. From the community park in your neighborhood to our nation's awe-inspiring national parks, these public lands welcome all ages, stimulate the senses, build new connections to nature, and create lasting memories for millions of people each year. Use the hashtag #NPLD to see what public lands of all sizes are doing to celebrate on September 23rd.
Throughout the year, stay in touch with NEEF for environmental education resources, grant opportunities, and tips on how to connect your local communities with their public lands. NEEF is committed to making the environment more accessible, relatable, relevant, and connected to the daily lives of all Americans, as well as encouraging communities to give back and protect the lands they love—not just on National Public Lands Day, but every day. NEEF also helps people discover how time in the natural world impacts their mental and physical health.
Bonus: Get Fee-Free Coupons for Your Volunteers
If you are a federal land manager of participating agencies (Bureau of Land Management, National Park Service, US Fish & Wildlife Service, US Forest Service, US Army Corps of Engineers, and Department of Defense, NOAA), you can request  "fee-free coupons" to distribute to NPLD volunteers in recognition of their invaluable service to our nation's public lands. Each coupon will entitle the recipient and their family or vehicle companions to one "fee-free" day at any participating federal recreation or visitor site within one calendar year.  You must register your event on the NPLD event map to request fee-free coupons. The deadline for this request is August 4. 
Bonus: Get exclusive advice from NPLD experts
Join the NPLD Site Managers Facebook Group, where you can ask questions, learn tips from other Site Managers, and share your own knowledge! NEEF also frequently shares exclusive planning materials with the group, including how-to articles and webinars, so make sure you join the conversation on Facebook.  
Register Your event today
For access to all of these resources and more, register your NPLD event(s) on our website today! 
Topics