Conservation
NPLD for Site Managers
Register your event and find the tools you need to organize and promote it
NPLD event hosts, or Site Managers, are at the heart of every successful National Public Lands Day (NPLD) event.  From planning to execution and post-event wrap-up, the National Environmental Education Foundation is here to help you every step of the way. Sign up and register your NPLD event now, and access our resources to ensure a successful celebration. Fee-Free coupons will be arriving the week of September 11th to the participating Federal sites that submitted a request.
Register Your National Public Lands Day Event!
Easily add and update your NPLD events here, and don't forget to watch our helpful video guide on event registration. For any questions, please reach out to us at npld@neefusa.org.
You must sign in to register your event.
Don't have an account? Create one here.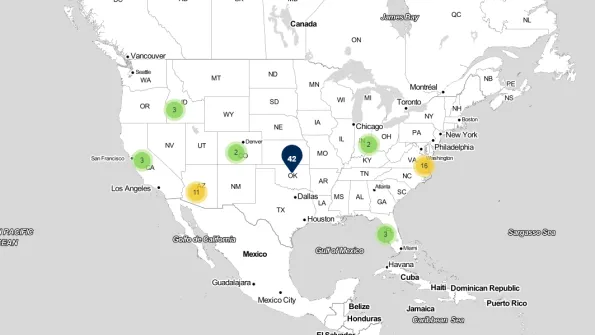 Find Your NPLD Event
Browse NPLD Locations In Your Area
Use our interactive map to find your registered NPLD event. Get inspired by volunteer events around the country.
NPLD Guides and Toolkits
Support for event planning, community engagement, and outreach.
This guide supports new and returning site managers in planning and executing successful NPLD events.
We help you spread the word to draw in volunteers of all ages from your community and engage your local media.
Take part in NEEF's NPLD BioBlitz with the iNaturalist app at your NPLD event.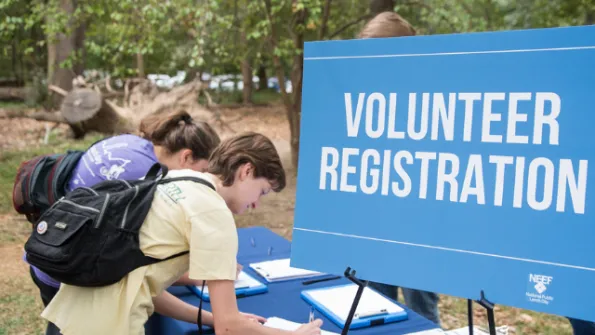 Webinar Recording
Recruiting and Engaging Volunteers for National Public Lands Day Events: Strategies for Success
Our experts from Texas A&M University, BLM, and Saguaro Park discuss effective strategies for recruiting and engaging volunteers for National Public Lands Day events.
Your Questions Answered
National Public Lands Day FAQ
Who participates in NPLD? How can I register my event? Get your questions answered.
NPLD Webinars
Whether it's your first of 30th time holding an NPLD event, these webinars will help you plan, execute, promote, and find new audiences for your celebration.