Story
NPLD Highlighted Sites Focus on Community and Connection in the Wake of COVID-19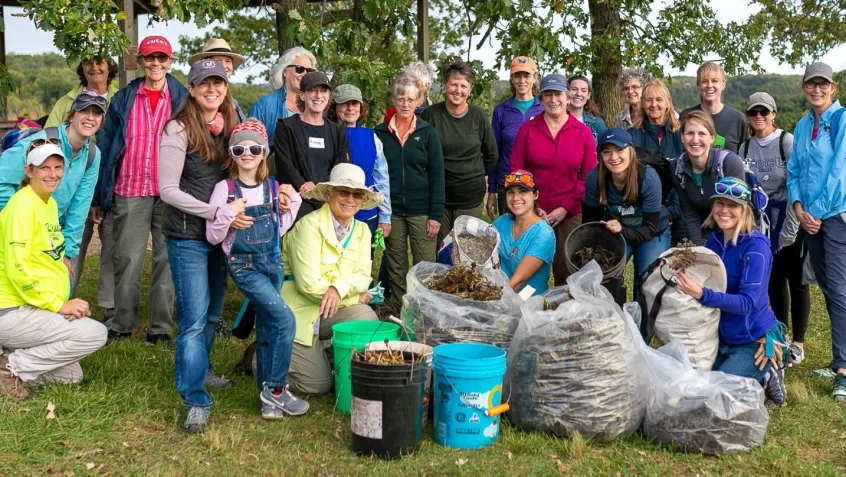 On the fourth Saturday in September each year, NEEF joins forces with its longtime partner Toyota Motor North America for the nation's largest single-day volunteer event for public lands—National Public Lands Day (NPLD). With thousands of people pitching in at hundreds of parks, preserves, and green spaces across all 50 states and US territories, it is a massive undertaking that contributes multiple millions of dollars worth of services to restore and protect our country's public lands.
The majority of these stewardship events are fairly straightforward—trash pick-ups, trail restoration, beach clean-ups. Some incorporate activities such as ranger walks or BioBlitzes to educate volunteers. And then there are those that truly go the extra mile to engage their communities in the spirit of NPLD. 
With support from Toyota, NEEF developed the Highlighted Site Sponsorship to foster innovative NPLD events throughout the nation that showcase the diversity of America's public lands and the people who care for them. This year, 23 such events were recognized as Highlighted Sites.
Of this special group, two events, in particular, exemplified the full potential of NPLD—not just as a way to give back to the green spaces that provided respite during the COVID-19 pandemic, but as a welcoming environment for fostering community and rebuilding connections after more than a year in isolation.
A Walk Through Wisconsin's Glacial Past
Spanning over 30 counties and 1,200 miles, the Ice Age National Scenic Trail in Wisconsin is a "linear park" that winds its way from the northeastern peninsula of Door County to the border town of St. Croix Falls, just northwest of Minneapolis-St. Paul. The trail crosses over many different types of land, from city and state parks to national forests to privately owned property.
The trail is managed jointly by the National Park Service, the Wisconsin Department of Natural Resources, and the Ice Age Trail Alliance (IATA), a non-profit environmental organization headquartered in southern Wisconsin. As the outreach and education manager for the IATA, Amy Lord works closely with these groups and others to maintain and promote the Ice Age Trail by developing outreach programs and educational opportunities that will engage new and existing volunteers.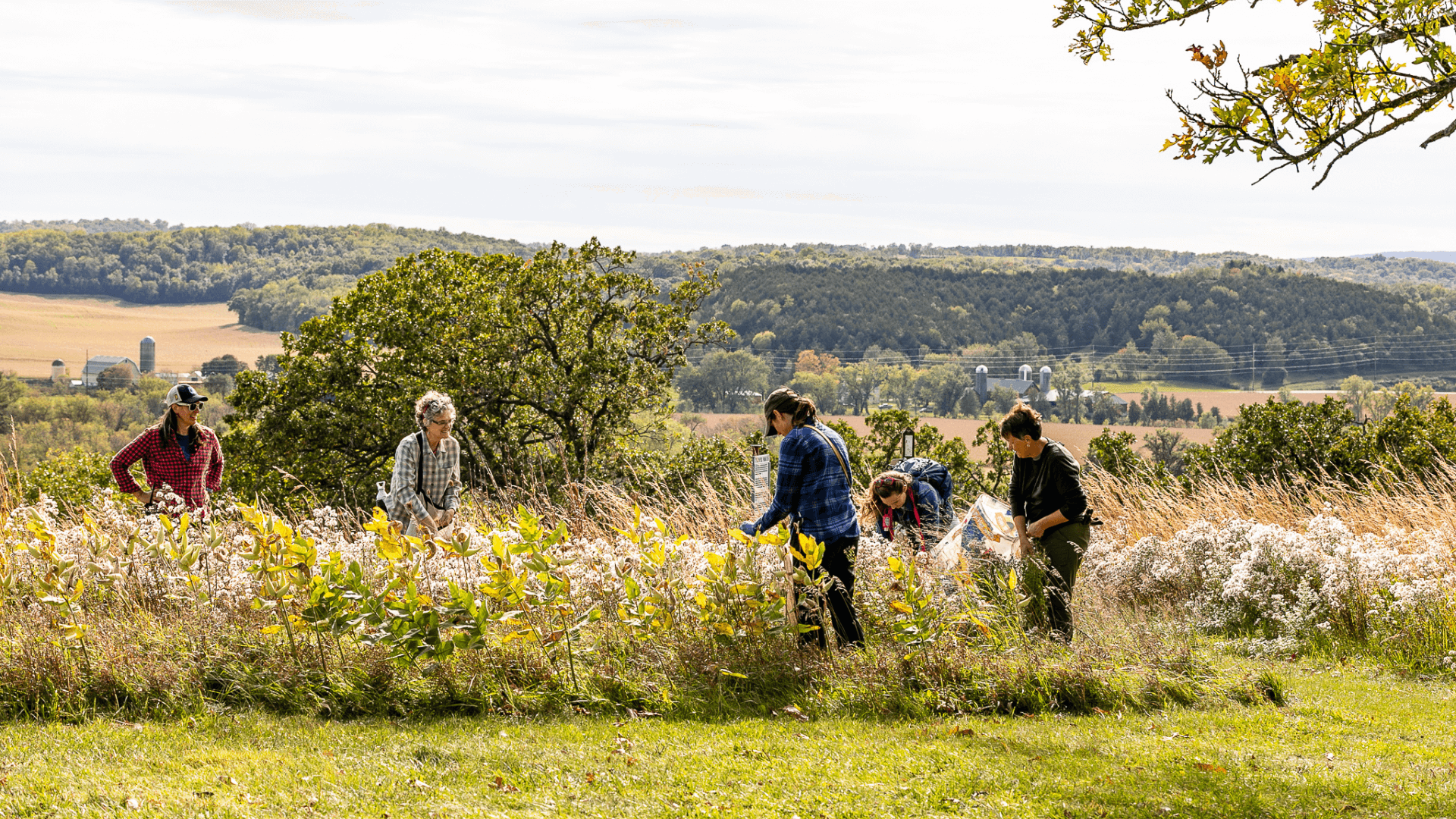 "A lot of people were introduced to the Ice Age Trail during the pandemic," said Lord. "Now, we're trying to share the story of the trail with them and let them know that they're a part of that story, a part of this community."
Volunteer events such as NPLD are essential to the very existence of the trail itself, Lord said.
"We're trying to make the connection of not just hiking, but what it means to create, build, and maintain a national scenic trail," said Lord. "It doesn't just happen. It takes thousands of volunteers out on the trail making sure it's safe and passable and sustaining that work."
Of the 11 national scenic trails in the US, the Ice Age Trail is unique in that it is not yet complete. Since the trail was officially dedicated by President Jimmy Carter in October of 1980, volunteers have blazed almost 700 miles of trail, with another 500 miles of unmarked routes linking these segments still left to go.
"We're still filling in the gaps," said Lord. "The end goal is to have one continuous trail that's protected, and volunteers make that happen."
A Space for Women to "Be TOGETHER" on the Trail
While Lord and IATA have held many volunteer events on National Public Lands Day over the years, their "Trailtessa" series is likely the most popular. Since 2017, IATA has hosted Trailtessa Retreats at several locations along the Ice Age Trail. Created and run by women, these events provide a safe and welcoming environment for women and girls of all ages and abilities to experience the outdoors at their own pace.
"We schedule our Trailtessa events based on the seasons," said Lord. This includes invasive species removal in the spring and summer months, introduction to backpacking in the fall, and snowshoe hikes in the winter. One event features a local all-female Sawyer crew clearing cedar trees along the trail, with a celebratory bonfire afterwards.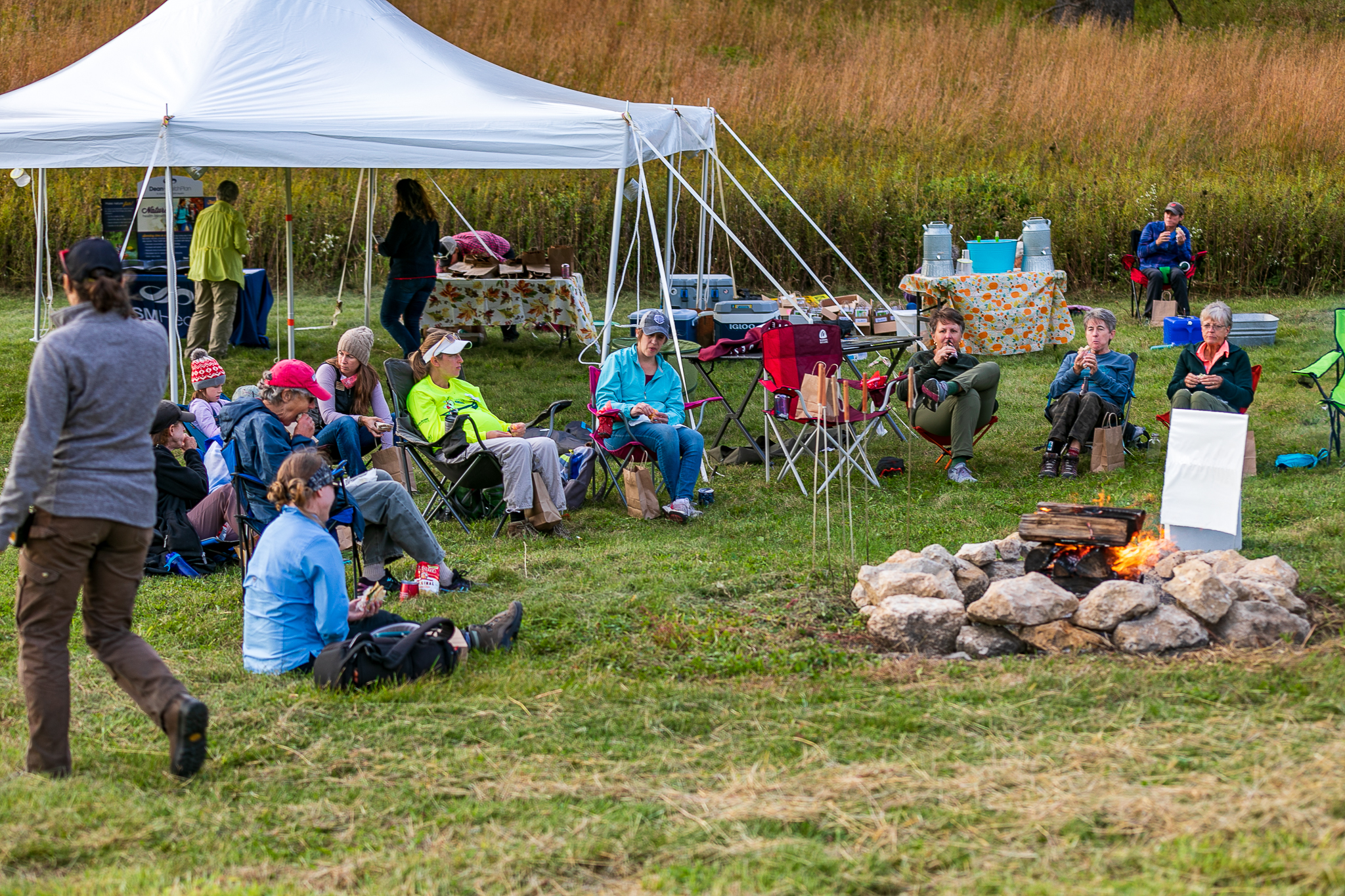 "That's always a fun one," said Lord. "We try to trickle in other ideas as they come, like our 'Be BRIGHT' firefly hike in July that's very family-friendly."
This year's NPLD event, titled "Be TOGETHER," was the first in-person Trailtessa event since March 2020. On an unseasonably warm Saturday in September, 40 volunteers joined the IATA for a seed collecting project at the SwampLover's Preserve along the Table Bluff segment of the Ice Age Trail. This picturesque area of southwestern Wisconsin features wetland, prairie, and oak savannah habitat and hosts a variety of resident and migratory wildlife.
In the span of an afternoon, volunteers collected approximately 80 pounds of seeds from a number of native prairie plants, including pale purple coneflower, Riddell's goldenrod, white and purple prairie clover, and hyssop. Additional volunteers will dry, process, and sort these seeds for a future planting project next year.
Lord and her team also used this time to educate attendees on local biodiversity, including why maintaining a variety of species and habitats is important and how seed collecting helps support healthy ecosystems.
"It wasn't about how many miles they hiked, or how many calories they burned," said Lord of the afternoon's events. "It was just about being there and kind of taking it all in."
Though attendance was a bit lower than usual for a Trailtessa event due to COVID-19 restrictions, Lord was pleased by the volunteers' dedication and enthusiasm.
"One of the ladies came up to me afterwards and said, 'Now that I can identify some of these flowers, I'm going to look at the prairie in a different way,'" said Lord. "If you're talking about a silver lining of the pandemic, I think having people become more aware of these public spaces and the need to protect them and take care of them and leave them better than when we found them is huge."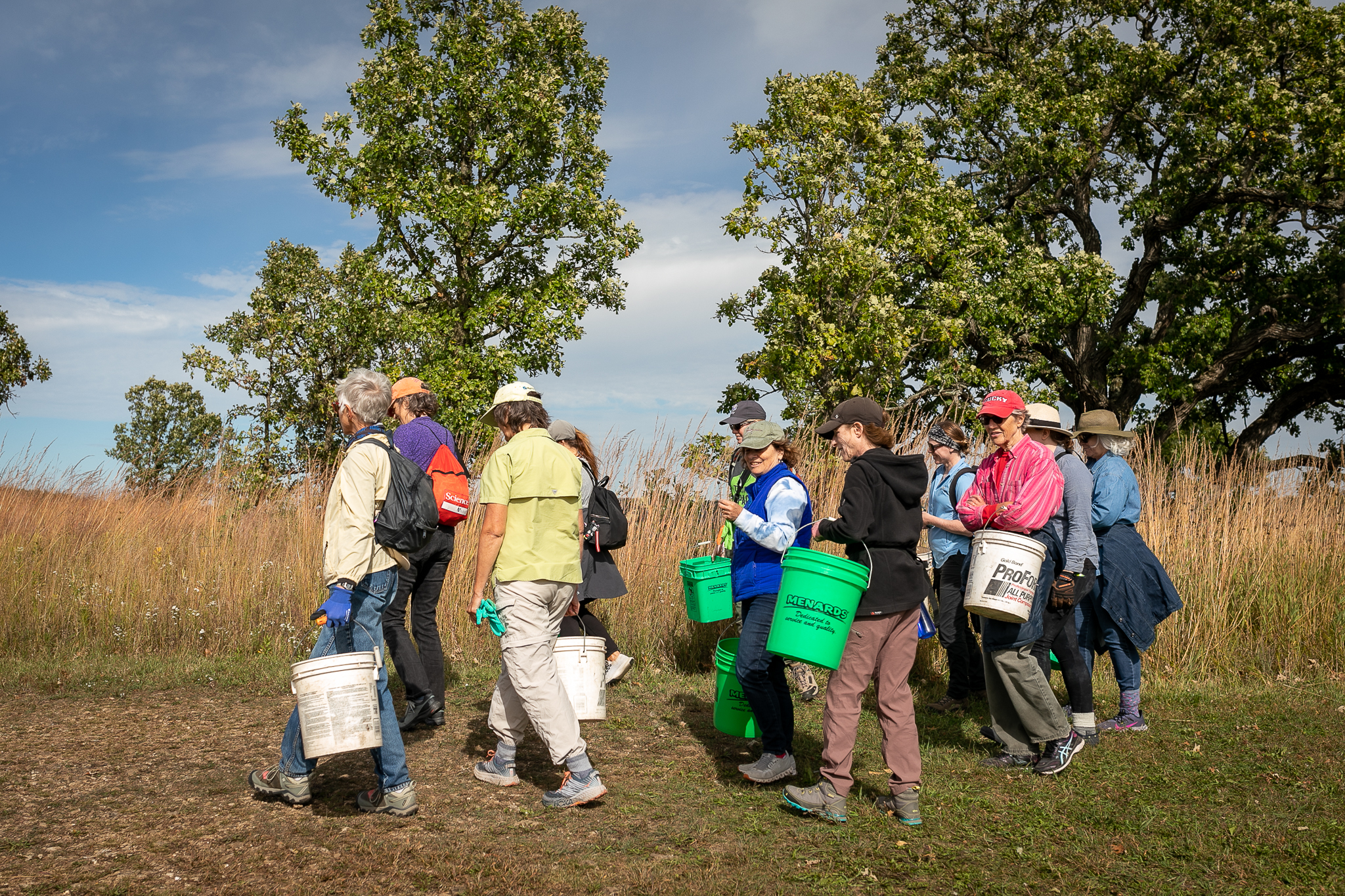 An Urban Community Makes the Most of its Municipal Green Space
Of course, you don't need access to 1,200 miles of rural hiking trails to host a successful NPLD event.
Just south along Lake Michigan, in the shadow of the Willis Tower, you will find Chicago's West Loop neighborhood. Like many urban centers across the country, West Loop is a densely populated area with few parks or green spaces. Based on the City of Chicago's open space standard of two acres per 1,000 residents, the neighborhood actually has an open space deficit of 56 acres needed to serve the area's residential population. Using the national standard of 10 acres per 1,000 residents, they are short almost 300 acres of open space.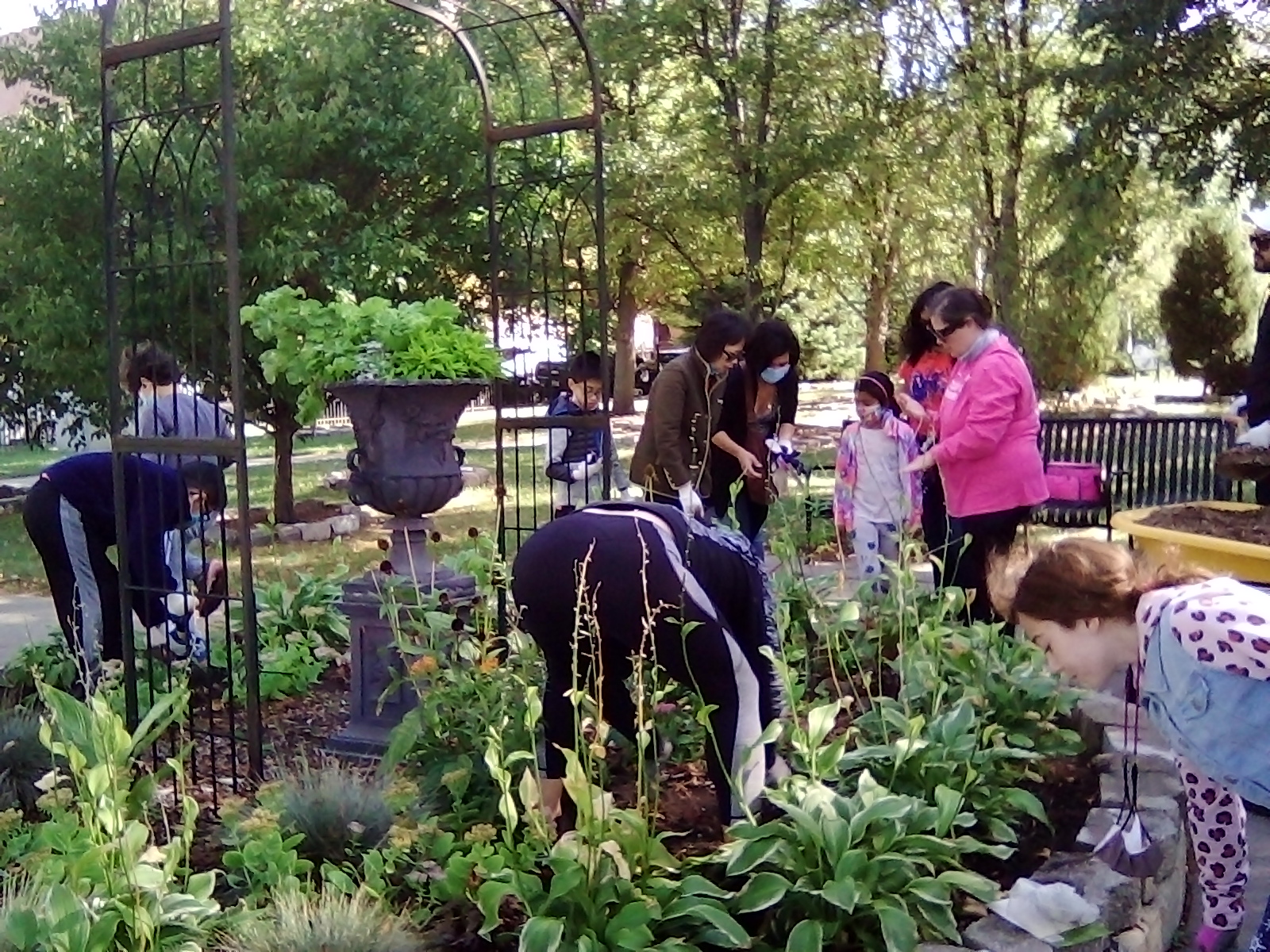 "Lack of green space means the public spaces we do have are heavily used," said May Toy, president of the Skinner Park Advisory Council (SPAC). "As a result, our parks and gardens require more maintenance and care, which is what SPAC and its Garden Committee provides."
SPAC is a non-profit organization fully staffed by members of the West Loop community. Together, they work with the Chicago Park District and City of Chicago to maintain and improve Skinner Park and the Loomis Street Community Garden, the only public gardens in a rapidly gentrifying area.
"As the area's density has increased, the available green space hasn't," said Toy.
Skinner Park—the council's namesake—was first established in 1848, making it the second-oldest park in Chicago. The five-acre rectangle of green is sandwiched between an elementary school, high school, and several municipal office buildings. Featuring several baseball fields, basketball courts, and a playground, the park is a very active place during the day. It also features an ornamental tranquil garden for seniors and less active members of the community to enjoy.
The Loomis Street Community Garden started as a derelict stretch of road on the west border of Skinner Park. Having been closed off by the city decades ago, SPAC took it upon themselves to transform the land into a communal gardening space where West Loop residents can grow their own produce, learn about sustainable agriculture, and provide food for neighbors in need. Both the park and community garden are fully maintained and funded by local volunteers.
"Parks and public open spaces are important community anchors," said Toy. "We feel like [Skinner Park and Loomis Street Garden] are kind of in that center space where everyone can come together as equals. We try to foster an equitable public space that is there to serve everybody."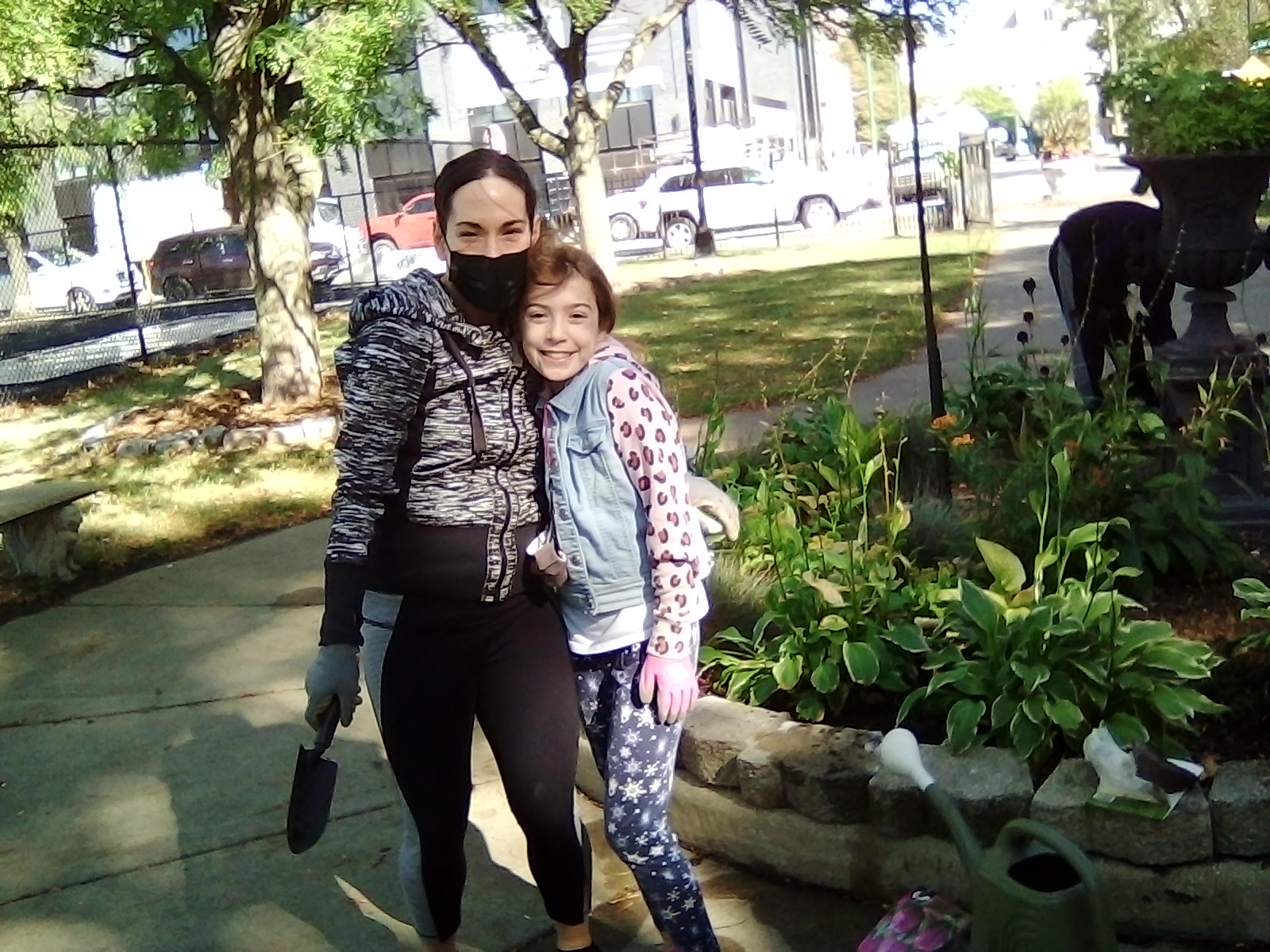 Planting the Seed of Community Action
Toy and the SPAC were early adopters of National Public Lands Day, having hosted park clean-ups, planting, harvesting, and environmental education events for over 12 years.
"We think NPLD has a great message that syncs with the overall goals of our organization—volunteers working to preserve, safeguard, and advocate for our public lands and spaces," said Toy.
Through their diligent community organizing and advocacy work, SPAC have seen their NPLD events grow steadily over time. That persistence was rewarded this year, as more than 500 people visited the park and gardens on a sunny Saturday to lend a hand for their local public lands.
Across both locations, volunteers removed a staggering 1,500 pounds of weeds and trash, spread 12,000 pounds of mulch, and planted 1,000 spring pollinator bulbs. Younger volunteers were tasked with harvesting vegetables from the community garden, collecting a whopping 80 pounds of produce for local families and seniors in need.
Overall, Toy was happy to see so many young people volunteering in their community.
"Our ultimate goal is to grow community and inspire more people, especially children, to care for our public spaces," said Toy. "It's important that people understand the role they play in ensuring that parks are here for future generations. If we don't educate children when they are young to care for our public lands, they won't as adults."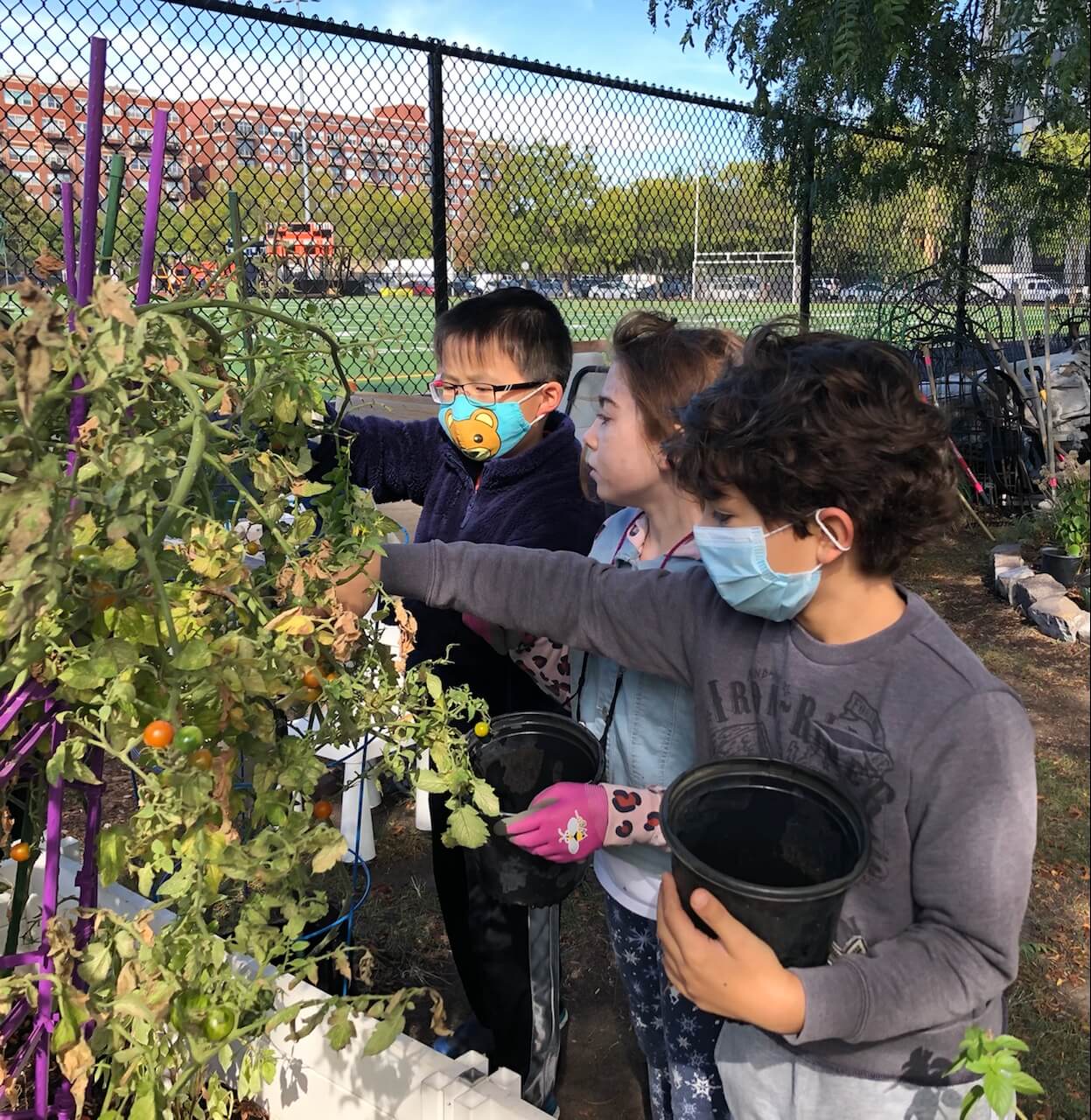 Establishing an Emotional Connection Through Environmental Stewardship
Though the public lands they represent look very different, Lord and Toy both agree on the important role events like National Public Lands Day play in connecting people to the outdoors.
"Caring for our public lands is not a one-time thing. It requires sustained support and education," said Toy. "Annual events like NPLD that involve the whole community help build awareness that it's important to care for our public spaces long-term."
"Volunteers come to our events because they want to feel like they're making a difference," said Lord. "We had some ladies who drove for three hours to get here—to be a part of the Ice Age Trail community."
But for all the seeds collected, weeds pulled, or produce harvested, both women say the true spirit of NPLD is in fostering that sense of community through stewardship.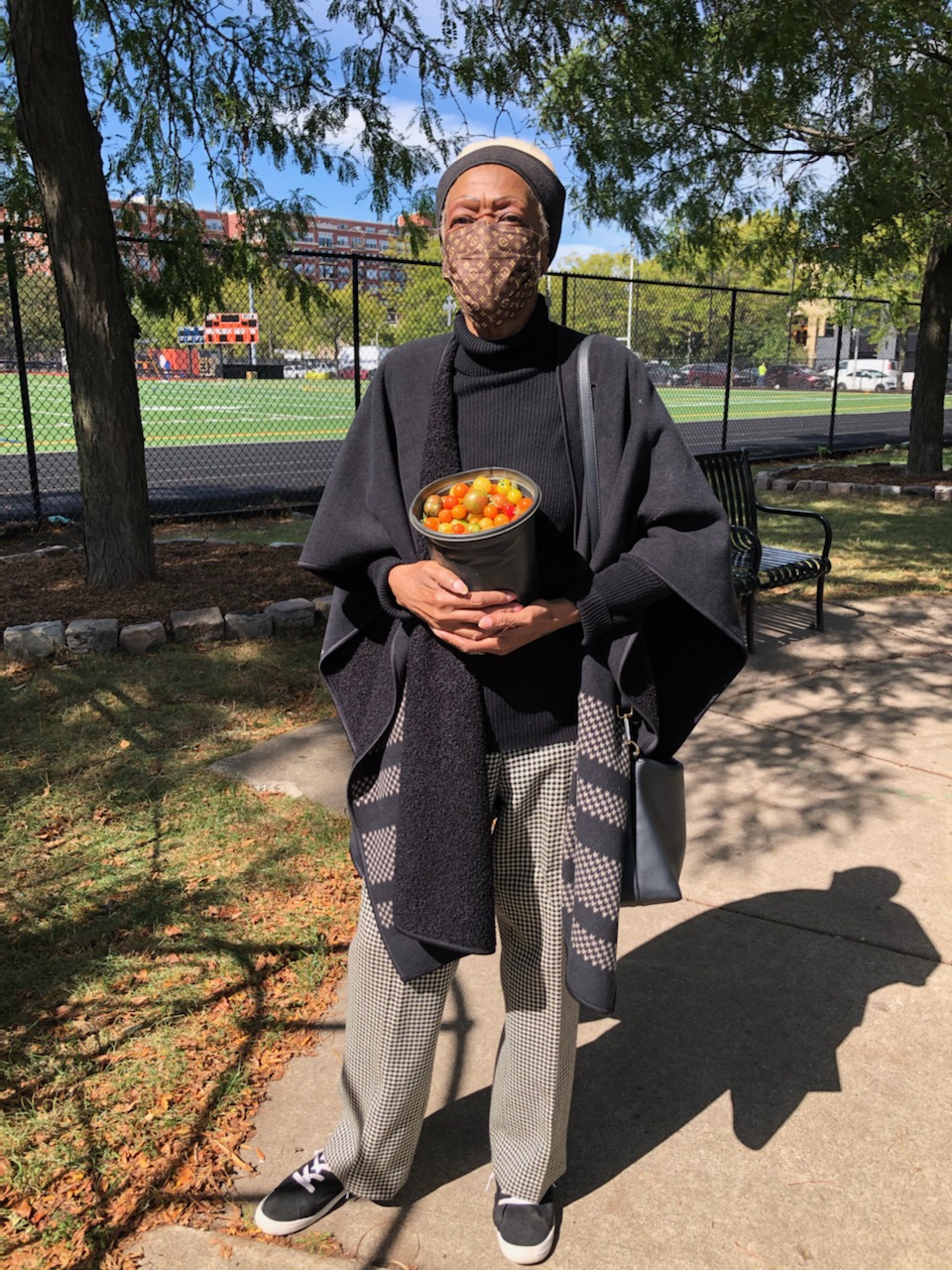 "When we were welcoming people to the event, I said to them 'I know you may have come here with a buddy or a small group of friends, but I challenge you to meet someone new here today,'" said Lord. "It was fun to see those bonds begin to form because we're all coming together for this common goal."
"If you give them an idea of how impactful their work is and make it a positive experience for them, they'll want to come back and bring others with them," said Toy. "That's how you grow."
Topics