Resource
Climate Change and Mental Health: Educating for Resilience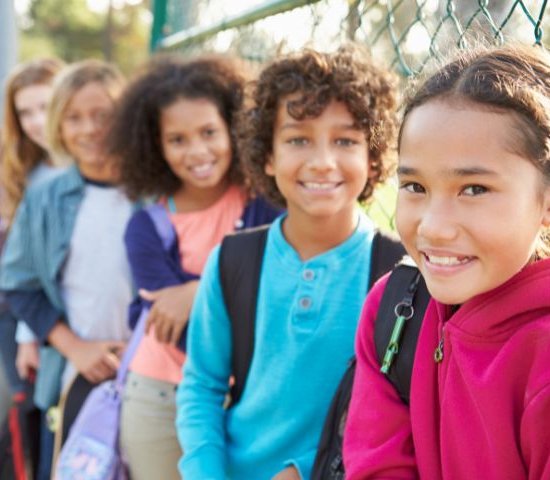 In August 2023, NEEF hosted a Health & Nature webinar with the USDA Forest Service, with special guest speakers including Deputy U.S. Surgeon General, Rear Admiral (RADM) Denise Hinton. This webinar examined the mental health impacts of climate change and the role of healthcare professionals, educators, and community leaders in addressing climate emotions with youth populations. Conversations explored the nuance of climate change-related trauma experienced by children and adolescents and the negative mental health effects. Lastly, strategies will be shared on how to build mental resilience through education and structured activities.
Webinar Recording:
This webinar will help you:
Understand - Identify the mental health impacts of climate change-related weather events and examine how climate change affects youth, including the nuanced aspects of their shared lived experiences. 
Connect - Explore effective strategies for healthcare professionals, educators, and community leaders to engage in conversations about climate emotions with children and adolescents.
Act - Share educational resources for building mental resilience. 
All are welcome to attend this webinar, but the content will be especially useful for pediatric healthcare providers, school nurses, community health workers, interpretation and volunteer coordinators, public lands professionals responsible for outdoor activities, conservation educators, and community-based organizations.
Don't worry if you can't make it. The event will be recorded and shared with all registrants.
Speakers
Image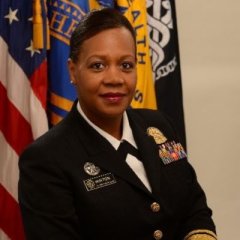 RADM Denise Hinton
Deputy U.S. Surgeon General, Rear Admiral (RADM), M.S., R.N., F.A.A.N.
As Deputy Surgeon General, Rear Admiral (RADM) Denise Hinton advises and supports the U.S. Surgeon General regarding operations of the U.S. Public Health Service (USPHS) Commissioned Corps and in communicating the best available scientific information to advance the health of the nation. From July 2017 to October 2021, RADM Hinton served as Chief Scientist at the U.S. Food and Drug Administration (FDA). She provided strategic leadership, coordination, and expertise to support scientific excellence, innovation, and capacity to achieve FDA's public health mission. Before becoming Chief Scientist, RADM Hinton held various leadership positions within the FDA, including Deputy Director of the Office of Medical Policy (OMP) in FDA's Center for Drug Evaluation and Research (CDER). Prior to joining the USPHS Commissioned Corps, RADM Hinton served in the U.S. Air Force as a nurse officer.
Image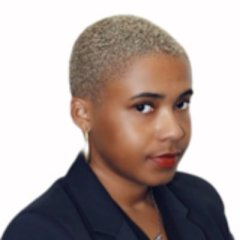 McKenna Dunbar
Gen Z. Advisor, Electrification Lead, Climate Mental Health Network, Sierra Club in Richmond, VA
Renowned clean energy advocate, McKenna Dunbar, excels in leading initiatives for environmental justice and equitable clean energy transitions, notably in building electrification. Their focus on empowering frontline and rural communities through green workforce development and net-zero policy initiatives has earned numerous accolades, such as 2023 Aspen Institute Future Leader and 2022 and 2023 EPA Environmental Justice Student Video Challenge Winner. Dunbar also champions climate mental health awareness, stressing the psychological impacts of climate change on institutionally underserved groups. Off duty, they indulge in e-biking, tea parties, and vlogging. Holding key roles at the CDC, DOE, and several energy and mental health networks, Dunbar is a key influencer shaping a sustainable future for all.
Image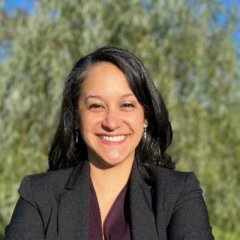 Ana Mascarenas
Senior Advisor for Environmental Justice, Office of the Assistant Secretary for Health
Ana Mascareñas serves as the first senior advisor for environmental justice in the U.S. Department of Health and Human Services, in the Office of the Assistant Secretary for Health, led by Admiral Rachel L. Levine. She brings experience centering equity and justice for marginalized communities within multiple levels of government, and across academic and nonprofit organizations. From 2015 to 2021, she served as assistant director for environmental justice at the California Environmental Protection Agency's Department of Toxic Substances Control. Ana graduated from Brown University with bachelor's degrees in human biology and sociology and received a Master of Public Health in environmental health sciences from the Fielding School of Public Health at the University of California, Los Angeles. She was the 2020 recipient of the American Public Health Association's Rebecca A. Head Award, which recognizes an outstanding emerging leader from the environmental health field working at the nexus of science, policy and environmental justice.
Opening Remarks
Image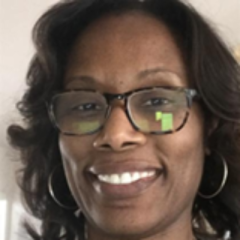 Andria Weeks
Associate Deputy Chief in the State, Private and Tribal Forestry deputy area, USDA Forest Service
Opening remarks will be given by, Andria Weeks, the Associate Deputy Chief in the State, Private and Tribal Forestry deputy area of the USDA Forest Service in Washington, DC. Ms. Weeks has 22 years of Federal career experience and has served in a variety of national leadership roles with the USDA Forest Service. She has served as the acting National Director of Strategic Planning, Budget, and Accountability Office (SBPA), Washington Office; National Director for the Office of Regulatory and Management Services, and Legislative Affairs Specialist in Washington DC; Deputy Regional Forester, Operations, Recreation, Engineering and Lands for the Southern Region in Georgia; and Regional Director of Public Services (recreation, lands, and realty management) in the Pacific Southwest Region in California. Prior to her career with the USDA Forest Service, Ms. Weeks served 10 years with the Department of the Interior, National Park Service in a variety of roles in headquarters offices in Washington DC. 
Resource Type
Topics