Resource
Nature-Based Trauma-Informed Care in BIPOC Communities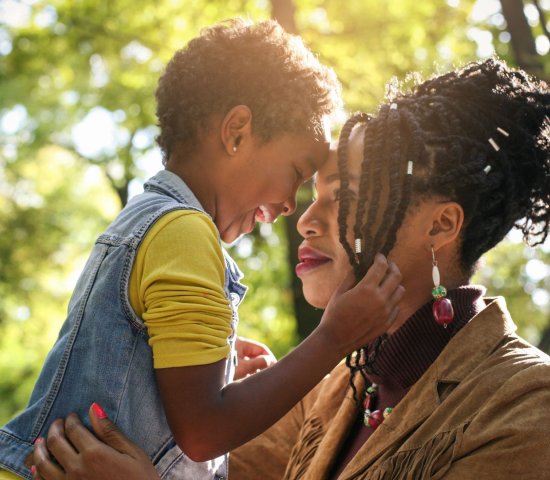 In September, NEEF and the US Forest Service (USFS) hosted a popular webinar, Using Nature to Improve Mental Health and Well-Being, which shared strategies for healthcare professionals, outdoor interpretive and volunteer staff, and community organizations looking to use nature as a tool for promoting wellness, resilience, and recovery to their patients and community.
Webinar Recording:
NEEF encourages all people to explore nature and connect to their broader community by expanding resources that elevate and strengthen engagement and promote wellness. Although nature can have remarkable effects on a person's mental, physical, and emotional health, studies have shown communities of color are less likely to engage in nature due to a lack of access to safe, green spaces.   
The COVID-19 pandemic has highlighted how invaluable connecting with nature can be for improving mental wellness and encouraging community togetherness. However, due to racial discrimination and exclusion, BIPOC communities have historically been located in areas with little to no plant life. Over time, this nature scarcity can cause higher rates of emotional and physical illnesses, attention difficulties, and obesity, among other negative health outcomes.
Additionally, BIPOC communities are disproportionally affected by climate-related environmental changes, such as intensifying weather events, which may lead to an increase in the incidence of trauma and the likelihood of mental health disturbances.
NEEF expanded on these themes through a virtual presentation that explored how BIPOC communities can use nature as a tool for building mental and physical resilience. Conversations will examine nature scarcity in BIPOC communities and the pervasiveness of trauma stemming from climate-related weather changes among BIPOC persons.  
This webinar examined the mental and physical health implications of nature scarcity and how engaging in green spaces can be a source of healing and restoration for BIPOC communities. It also explored strategies for using nature as a tool for trauma-informed care, examined community needs and barriers to getting outside, and discussed methods of conducting structured outdoor activities in areas where nature access is limited.
The webinar consisted of a 40-minute presentation with 20 minutes for audience Q&A.
Speaker
Brenda Richardson, Coordinator, Anacostia Parks & Community Collaborative (APACC); President, Chozen Consulting, LLC
Ms. Richardson is an eco-feminist who has worked in welfare reform, environmental justice, economic development, education, behavioral health, and health issues for the past 25 years. She currently serves as the Coordinator for the Anacostia Parks & Community Collaborative as well as the President of Chozen Consulting, LLC, a consulting company that focuses on community engagement, facilitation, training, and government relations, and is the Principal for "Women Like Us," an initiative that focuses on design thinking for women.
Topics & Tools
Explore benefits and strategies for structured outdoor activities in areas with limited nature access
Examine the mental health implications of climate-related weather changes for BIPOC persons and how nature can be used as a tool for trauma-informed mental health restoration
Discuss strategies for first responders to address climate-related mental health crises within BIPOC communities
Share successes, practical resources, and tools
Audience
Social and Community Health Workers
Mental Health Professionals
Educators
Healthcare Providers
Land Management Staff
First Responders
Resource Type
Topics